People: Morrisons; Aberfield Communications; Bradford 2025; and more
Bradford-headquartered supermarket chain Morrisons has appointed Rachel Eyre as chief customer and marketing officer, taking over from Andy Atkinson who was appointed group commercial director earlier this year.
Eyre, 36, will start during 2021 and will report to chief executive David Potts.
She will also join Morrisons' executive committee and will support the wider leadership team.
Her role will cover customer insight and marketing communications including advertising, in-store and targeted marketing. She will also oversee the local solutions, customer services and PR teams.
Eyre has spent the past five years with Sainsbury's where most recently she led group marketing communications across Sainsbury's, Argos and Tu.
Prior to that she launched Future Brands, a venture arm of Sainsbury's commercial team, identifying and integrating distinctive and exclusive brands.
She spent the early part of her career with Barclays where she worked across brand, marketing and communications in the wake of the global financial crisis.
Potts said: "Rachel's appointment is important for Morrisons as we continue to listen carefully to our customers and further improve the shopping trip.
"Rachel has an outstanding record and I am really pleased to be welcoming her into the business. Her appointment represents another step in our plan to develop the next generation of retail talent at Morrisons."
:::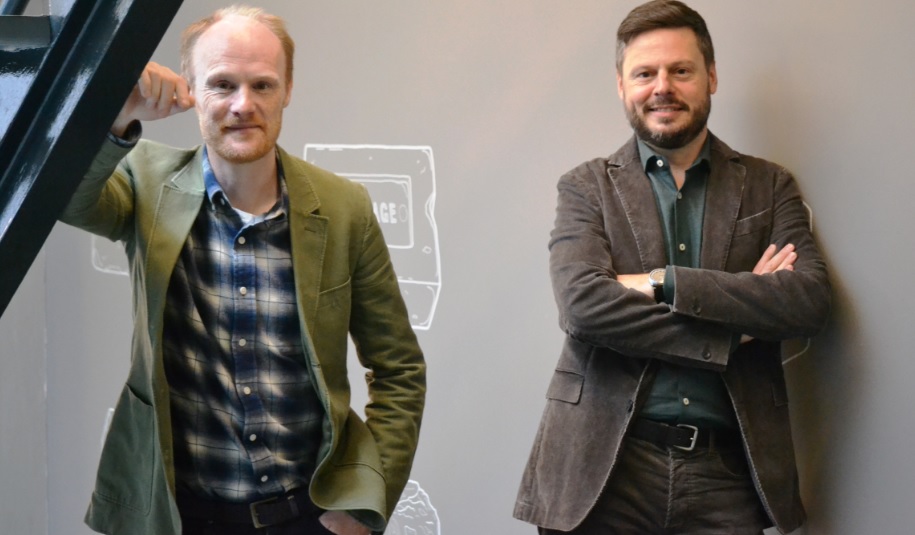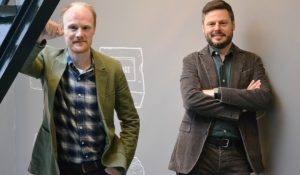 Ian Briggs has joined the Board of Leeds-based PR, social media and brand communications agency, Aberfield Communications, as a director and shareholder of the business.
Having joined the business as a senior consultant in January 2019, he has helped to oversee a significant growth in the agency's client base in the last 18 months and now joins Tim Downs as an owner of the business.
The appointment comes after Aberfield registered an increase in turnover and improved profitability in the last financial year, as well as adding a raft of major brand names to its roster including the BBC, Young's Seafood and Karro Food Limited (Eight Fifty Food Group), Leeds Beckett University and the Helmsley Group.
Downs, director at Aberfield, said: "Ian's original appointment was a strategic one based on our complementary skill sets, his extensive network and a shared passion for Leeds and the wider Yorkshire region.
"That decision has delivered beyond our expectations and so inviting him to become a director is just reward and a significant investment in the future of Aberfield.
"From a personal perspective I couldn't be happier to welcome Ian to the Board as our entire proposition is built around creating positive influence and it is just as important to deliver on that internally as it is with external audiences.
"I know we're both excited about the next phase of our growth and working together to achieve this with the wider team."
Briggs is a well-known figure in the North of England's corporate and business world. He is a previous Yorkshire editor of online business news specialist TheBusinessDesk.com and a business reporter at The Yorkshire Post prior to joining Finn Communications in 2013.
He said: "I have thoroughly enjoyed being part of the successful Aberfield team since joining, helping to contribute positively to the business and our client partners.
"What has been particularly pleasing has been the opportunity to make a difference alongside our retained work on a series of high impact projects working with some brilliant organisations and people across sectors including property and regeneration, food and drink, the public sector, education and skills, hospitality and the visitor economy.
"I am grateful to Tim for giving me this opportunity to become a director and shareholder of the business and I'm relishing the challenge of building on our positive momentum."
:::
Bradford's bid for UK City of Culture has taken a major step forward with the appointment of Keighley-based artist and producer Shanaz Gulzar as its new chair, succeeding interim chair Mary Dowson.
Born, raised and living in Keighley, Gulzar's career spans film, visual arts, theatre, public art and media.
Established nationally as an artist, she is also a producer at Manchester International Festival and in 2019 brought a contemporary artist's perspective to the Yorkshire landscape for BBC television programme 'Yorkshire Walks'.
Also for BBC television, she presented the documentary film 'Hidden Histories: The Lost Portraits of Bradford'.
Gulzar has worked extensively for many years across Yorkshire, including for Bite the Mango Film Festival, Illuminate, Bradford City Parks, Impressions Gallery, Moti Roti, Yorkshire Film Archive, in a co-practice as Adept and an ambassador for the Yorkshire Dales Millennium Trust.
Her work further afield includes projects for Enchanted Parks Gateshead, site-specific work, 'Talk All About It', for Belgrade Theatre, Coventry and as associate artist for National Theatre Wales.
She said: "I am thrilled to be taking on the role of chair of Bradford 2025, following the fantastic groundwork laid by Mary Dowson.
"I've seen the cultural sector in the district evolve and mature to the creative city and district with attitude that it is today.
"I know that the only difference between successful artists and everyone else is opportunity and I'm proud that Bradford has put culture at the heart of its regeneration.
"As well as winning the title, I want the competition to fulfil the ambition of all local people.
"I'm looking forward to helping the whole district to make the most of this opportunity and to open doors to the fantastic young talent in the city. In fact, I have a duty to remove the doors completely."
Dowson said:"I'm delighted to be handing over the reins to Shanaz as the campaign begins to ramp up.
"A huge amount of work has been done in the year since Bradford committed to the City of Culture competition and I'm excited to see what her unique perspective as an artist will bring to the role.
"The vital part that artists play in society underpins our ambition for Bradford2025 and with Shanaz leading the way, the next chapter promises to be one of the most exciting yet".
Four further appointments to the Bradford 2025 Board also have been made. These are:
Adeeba Malik, deputy chief executive of the QED Foundation who was awarded the MBE for her work with ethnic minorities and businesses and the CBE for services to community cohesion.
Sabbiyah Pervez, communities reporter, BBC Look North and a passionate feminist and advocate for young people. She won the Rising Star in Media award at the British Muslim Awards in January 2018.
Brendan Brown, chief executive – Airedale NHS Foundation Trust. He is the senior responsible officer for work-force across the Bradford and Airedale place, and for the West Yorkshire and Harrogate Health and Care Partnership Board.
Richard Emmott, Yorkshire Water, director of corporate affairs.
:::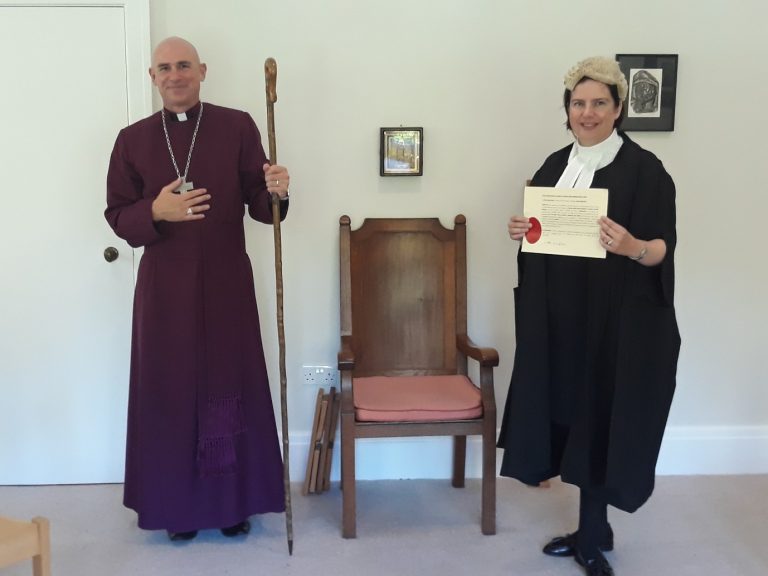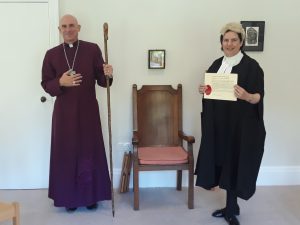 Rachel Baseley from city law firm Wake Smith Solicitors, has been appointed registrar for the Diocese of Sheffield and legal secretary to the Bishop of Sheffield.
Private client solicitor Baseley has spent the past year as deputy registrar and is promoted to the role following the retirement of previous incumbent and Wake Smith lawyer Andrew Vidler earlier this year.
She has 18 years' experience as a solicitor, primarily in the area of private client including the preparation of wills, capital taxes advice and planning, the creation and administration of trusts and applications to the Court of Protection.
She said: "After 18 years practising primarily as a private client lawyer, I am privileged to serve the church in this exciting and fulfilling role of diocesan registrar.
"I am very much looking forward to continuing to work with the Bishop and the diocesan team at Church House, as well as clergy and parishioners throughout the diocese."
The job of the diocesan registrar is to advise on legal matters which affect the diocese.
It encompasses advice on marriage law for church weddings, the issue of legal permissions known as "faculties" for works on church buildings within the diocese and the preparation of documentation relating to matters such as the ordination and appointment of clergy and the consecration of churches and churchyards.
Baseley read English Language and Literature at the University of Oxford before obtaining her PGDipLaw and LPC at the College of Law in Chester.
She trained at a national law firm and qualified into their Landed Estates and Private Tax team in 2002. In 2005 she moved north to join Wake Smith's Private Client team.
She is a member of the Society of Trust and Estate Practitioners, having passed the four exams comprising the Diploma in Trusts and Estates in 2006.
For some years she was also an associate lecturer for the University of the West of England, lecturing on trusts and estates to aspiring solicitors.