Agency round-up: Engage; Fablr; The SEO Works; and more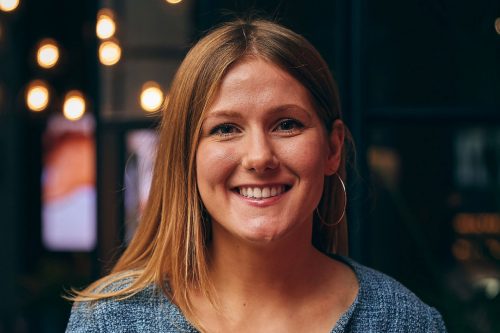 Leeds-based digital marketing agency, Engage, has been appointed by national motorway services operator Roadchef to evaluate its digital footprint, define the role of digital within the business and drive its digital strategy.
The services operator awarded the contract to Engage due to its significant digital experience with brands in the hospitality sector, including Whitbread and Bill's Restaurants.
So far, the agency has designed and developed a new website, integrated third-party systems such as loyalty schemes and developed a journey planner using Google Maps API to highlight Roadchef locations on motorways.
Moving forward, Engage will support Roadchef's digital journey with an ongoing performance and optimisation programme, including SEO to drive visibility for the brand across different audiences.
Imogen Lassen, head of delivery at Engage, said: "It's been very exciting to collaborate with such a well known brand.
"Roadchef has experienced a period of significant change over the last few years and we're really looking forward to working with the team to develop its digital strategy, drive loyalty and raise awareness of the brand amongst current and potential customers."
Chris Smith, head of marketing at Roadchef, added: "We were impressed with the expertise and dedication of everyone at Engage.
"They understood our business from the beginning which has allowed us to deliver a product that engages our customers through relevant content and an enhanced user experience.
"The digital revolution for Roadchef has begun and we're looking forward to seeing where the journey takes us."
:::
Leeds and Manchester-based digital agency Fablr has announced the addition of digital product designer Aly Sébastien to its team.
Sébastien joins Fablr after six years at Cheshire-based digital agency, Venn Digital, where she worked on a range of high profile projects across recruitment, FMCG, manufacturing, and technology.
Geoff Bretherick, creative director at Fablr, said: "We are excited to welcome Aly to the Fablr family.
"This year, we've seen substantial growth in our workload and our service offering, so we're extremely pleased to be in the position to bring in another talented senior designer who is passionate about user-centric design.
"Aly has a great understanding of digital product development and a laser sharp commercial focus.
"She is extremely creative and has an excellent knowledge of wider digital strategy, so she is a perfect fit for our team."
Sébastien will be working with the Fablr team across design, front-end development, UX, UI and e-commerce implementation.
She said: "The opportunity to work with a very talented and experienced team was what attracted me to join Fablr.
"Being able to solve business goals across many different sectors and platforms was a real driving force in this decision.
"Fablr believes in delivering a competitive advantage with their digital products, services, and marketing.
"They take pride in the services they offer and go the extra mile to make sure they meet and exceed client expectations.
"These values are aligned with my own standards and goals, and it has been a pleasure to come on board."
Fablr has recently launched websites for consumer food brands and manufacturers Ye Olde Oak, Struik Foods and Sonnen Bassermann.
The team also works with arts organisations, such as East Street Arts and CuratorSpace, as well as professional service providers such as the Proco Group.
:::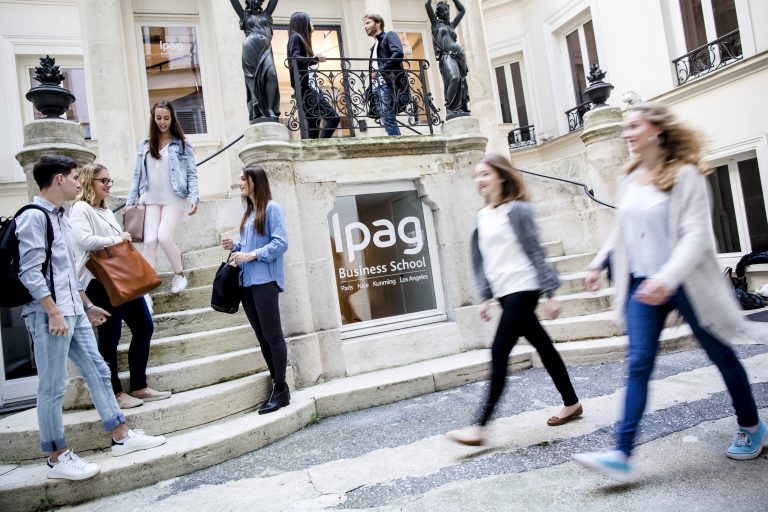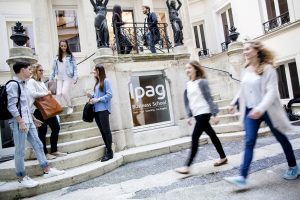 Search marketing agency The SEO Works have been selected to manage both the SEO and Google Ads search strategies for the prestigious Paris-based IPAG Business School.
Based in Sheffield, The SEO Works will be responsible for delivering both an organic and paid search approach that aids the business school's recruitment of students from the UK and USA specifically.
Karine Fischer, digital marketing lead at IPAG Business School, said: "We researched many search agencies in the UK and found that The SEO Works have a huge amount of experience in higher education marketing, and therefore were incredibly satisfied they were the right partner to help us achieve the growth we are seeking."
Alex Hill, director at The SEO Works, added: "Given the work we have done historically in the higher education sector, both in the UK and internationally, we were instantly attracted to this amazing opportunity.
"We look forward to working with Karine and the IPAG Business School team to build upon their already great reputation in France."
The SEO Works specialises in SEO, PPC and paid social advertising and has many clients within education including Sheffield Hallam University, The University of Birmingham, Effat University and the Girl's Day School Trust.
:::
Trade union law firm Pattinson & Brewer has confirmed the appointment of The Lucre Group as its communications agency partner.
Following increased challenges faced by workers throughout the pandemic and beyond, the services and expertise of Pattinson & Brewer is in high demand.
The Lucre Group, which is based in Leeds and London, will therefore act as an extension to the team, providing communications guidance and support.
RICH, the creative content engine within The Lucre Group, will work with Pattinson & Brewer to hone and deliver its thought leadership programme whilst helping to raise its national profile further.
The Lucre Group already has plenty of experience of working with the professional services industry, with its clients including Slater & Gordon, Morrish Solicitors, Shulmans LLP and Eversheds.
Jamie Hanley, partner and head of client relations at Pattinson & Brewer, said: "The Lucre Team challenges us to think differently and be our very best when it comes to marketing and communication.
"A multi-skilled team which acts as a natural extension of our own, be it strategic consultancy, digital know-how, design expertise or guidance on messaging and brand tone, they always deliver.
"I've worked with them for a number of years and am delighted to be doing so once again."
Tamarind Wilson-Flint, owner director at The Lucre Group, said: "There's nothing more rewarding than having the opportunity to work with a client time and time again.
"Our work with Pattinson & Brewer will initially be digitally and design focused, boosting further our RICH client list.
"Furthermore, it adds to our growing portfolio of legal and professional services clients. It's a delight to be working with Jamie and his team."