People: Consult Red; Wosskow Brown Solicitors; Michael Page; and more
Shipley-based Consult Red has appointed Karen Bach, an experienced chairman and non-executive director in the technology and media industry, as its chairman.
She will join the Yorkshire-based technology consultancy, which works with many of the world's leading media operators including Liberty Global, Comcast (Sky) and AT&T, delivering innovative, connected devices and systems.
In the last six months, throughout COVID, Consult Red has grown its team by 34 people to over 190 strong across three offices in the UK, Poland and the US.
It has also invested in new offices in California from where its team support US-based clients.
Bach has 30 years of experience working in scale-up and blue-chip technology, media and telecoms (TMT) companies.
She said: "I'm a huge fan of digitalisation and simplification, and I chose to work with the team at Consult Red because of their energy and passion.
"Over the last 15 years they've delivered a solid track record of innovation in the media sector, and I'm looking forward to working with them in their next chapter of growth helping companies across all sectors innovate and adapt in this digital age."
Bach is currently chairman of Amino Technologies Plc (media tech) and non-exec director of Datapharm Ltd (health-tech) and Escape Hunt Plc (escape rooms).
Andrew Stewart, Consult Red CEO, said: "We're excited to welcome Karen to the team. Her impressive technology, international and governance expertise will help us to deliver our strategy to grow our global client base in media and across many other sectors too."
Before joining Consult Red, Bach was an executive director of growing international businesses serving as CFO for IXEurope Plc (datacentres), ACS Plc (health-tech) and Kewill Plc (logistics tech).
She trained initially with blue-chip multi-nationals including EDS France and MCI WorldCom.
:::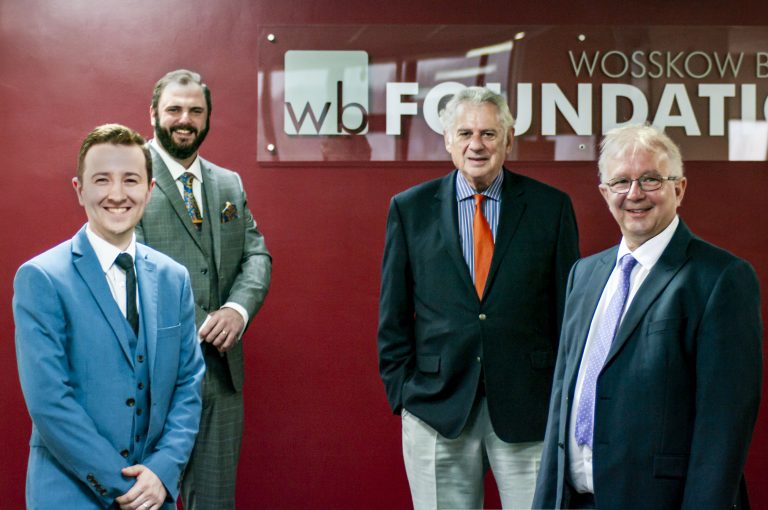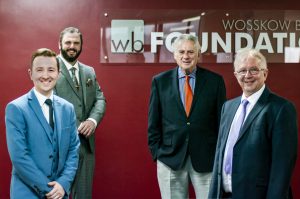 Sheffield-based law firm Wosskow Brown Solicitors has further strengthened its strategic practice development, with the appointment of Ian Osborn as new partner and head of commercial property.
The firm has hired Osborn to build, develop and execute ambitious expansion plans which will see its commercial property team and its services offering significantly grow over the next 12 months.
This will be delivered through a targeted strategy of enhancements in the scope and pricing of the firm's legal services, sourcing of talented individuals to reinforce client and lawyer relationships, and consolidation of a consistent regional delivery across both the Sheffield and Barnsley areas.
Having trained at an entrepreneurial city law firm in Newcastle upon Tyne in 2012, Osborn developed his career at regional law firm Banner Jones.
He gained extensive experience of working with a broad range of clients on complex commercial property transactions, from charities, developers, landlords, lenders, pension funds, tenants and more.
Wosskow Brown managing partner, Ian Brown, said: "We really are delighted that Ian has chosen to come on-board — he has precisely the focused blend of legal experience and entrepreneurial drive that Wosskow Brown focuses on in pressing practice development.
"Ian's appointment – together with recent departmental recruitment of legal assistant Brogan Ward and the impending appointment of a new trainee solicitor – guarantees that, as we expand, our clients can maintain their expectations of proactive, first-class support."
Founding partner Michael Wosskow said: "As a well-known law firm with an established history of client-focused solutions, we were keen to find a fellow partner who would be the 'right fit' within our culture, to promote our growth and our positioning as a leading commercial law firm.
"Ian ticks the boxes extremely well and we look forward to introducing him to our clients."
Osborn added: "The opportunity to take up the reigns of an already-established and accomplished department, with a view to driving forward capability, efficiency, growth and personnel was simply too promising to overlook.
"I am excited to join the partnership and look forward to being a key part of the firm's structure and expansion."
:::
Recruitment group, Michael Page, has continued its recent expansion with the addition of Sam Thomason and Andy Perkins to focus on senior commercial hires across the North and Midlands.
With a wealth of knowledge and 13 years sales & marketing recruitment experience in Michael Page, Thomason has recently moved into a specialist role focussing on senior sales and marketing appointments in the technology sector.
He has specialised in the technology market for the duration of his tenure with the group and this move will continue Page Group's growth in this market.
Thomason said: "Despite the current pandemic, there is a real energy within the technology sector right now, and the North and Midlands is proving to be an exciting place for these businesses to thrive.
"Michael Page has developed some unique and left field solutions to help support these businesses grow and I am looking forward to discussing these with clients'.
Alongside him, Andy Perkins, senior business manager, with over 15 years recruitment experience has recently returned to the business to focus on senior sales hires within the B2B/Industrial market.
He said: "It's been great coming back and reacquainting myself with old colleagues and news ones.
"Michael Page has a market leading offering and I am looking forward to the challenge of developing our proposition in this space."
Chris Lyons, operating director at Michael Page, said: "Sam and Andy will add a fantastic amount of experience and network to our sales and marketing business and we are very pleased about our proposition to the senior end of this market."
:::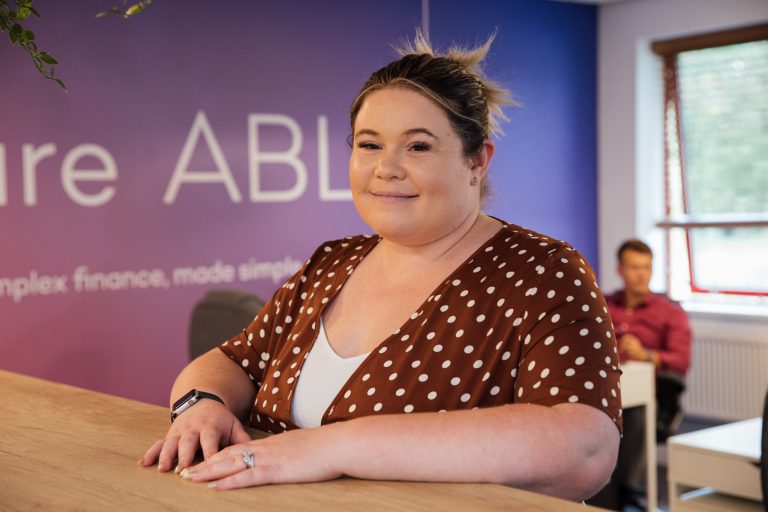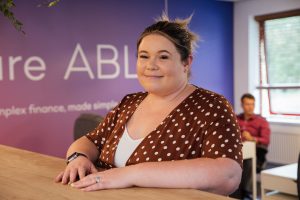 West Yorkshire-based commercial finance brokerage, ABL, has added another senior figure to its 11-strong team.
Joining as partnerships manager, Liz Jowett brings seven years' experience from within the banking sector.
Under her new remit, the former business relationship manager for Santander UK – and its Leeds Work Café – will foster innovative relationships which help people and businesses to prosper.
ABL assists businesses with growth by offering support around raising finance, mergers and acquisitions, refinancing and asset-based lending.
But it has expansion plans of its own too – with ambitions to open a further five offices over the next two years.
Despite the difficult climate, a £15,000 investment in the refurbishment of ABL's Cleckheaton HQ – as well as a complete company rebrand – offers a platform to support the firm's next stage of growth, while also accommodating a shift in staff and customer requirements.
Alex Beardsley, director at ABL, said: "We appreciate that no-one wakes up in a morning and thinks 'I really want asset finance'.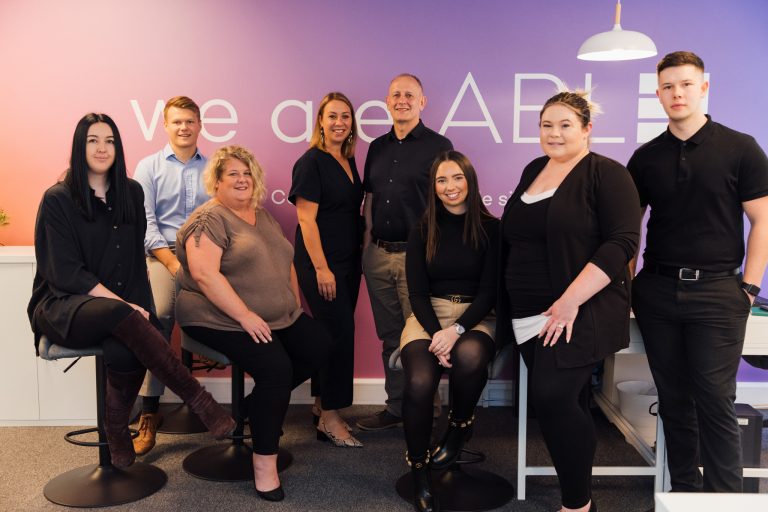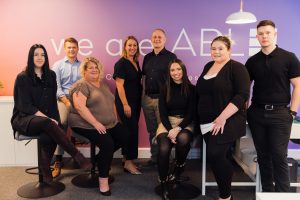 "But when people lie in bed thinking 'I have a cashflow problem', they want to work with someone with experience, who can offer trusted and easy-to-understand advice.
"ABL is committed to doing things a little differently, and I'm delighted that our reputation for challenging the norm is attracting people of Liz's calibre – something which is crucial as we expand our physical footprint across the UK.
"At a time where business finance is firmly in the spotlight – because of COVID and Brexit – there is a real necessity for organisations to make complex financing simple."