"With crisis there's always a lot of opportunity"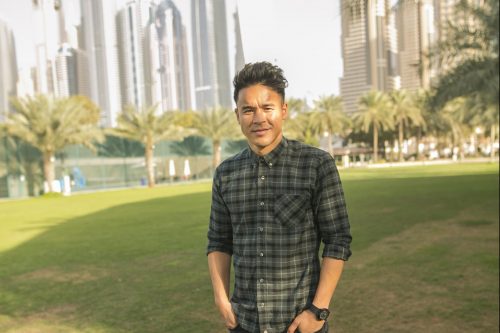 "With crisis there's always a lot of opportunity", at least that's the view of one Leeds native who is preparing to launch, a new type of venue in the midst of a global Pandemic.
Ray Chan sat down with TheBusinessDesk.com over Zoom to talk about his career, the effects of the pandemic on his global events business, Candypants; the success of his Leeds venue Mans Market and what it's like to be launching a new "pool bar and social hub" in Dubai in the current climate.
Chan who relocated his life and business to Dubai two years ago started out in the hospitality industry from a young age, 12 to be exact, helping in his parents' Chinese takeaway. From there he explains he fell in love with hosting parties while at college, not for money but to bring people together. This interest continued while studying at university working to organise social events for sports teams and brand activations.
Fast forward to 2008 and following a stint working in recruitment, he set out to turn a passion for events, hospitality and experiential activity into a career, launching Candypants. He tells how he saw a gap in the market for a 21 and over event that was in a nice environment, accessible and late night, because the alternatives he saw were clubbing in a "sweaty environment".
Since then the business has grown steadily from running nights across the UK, to Marbella where Candypants has had an annual residency since 2011, and eventually launching in Dubai in October 2013.
However not content with just the events business and having kept a keen eye on the restaurant industry particularly the Chinese restaurant market for years, in 2015 the opportunity came to launch another new venture. And so, Mans Market launched in Leeds in 2016 looking to change the Chinese restaurant formula and link it with a bar.
He says like any business it was tough for a couple of years but he felt vindicated that the concept was working when 15 months into it, Kevin Stanford – founder of AllSaints – said he wanted to help roll it out. At the time Chan said they weren't ready but now three years later Chan says: "We're 97 per cent ready and we have offers from all over, including the Middle East."
In fact, the entrepreneur had grand plans for 2020, to not only put on more events than ever before – he explained Candypants was looking to host 550 events. But he also planned to hit the road with Man Market via a new food truck, taking the best of the Leeds venue to festivals and food events across the UK in a bid to find its next location, without the costs of a brick and mortar outlet straight away.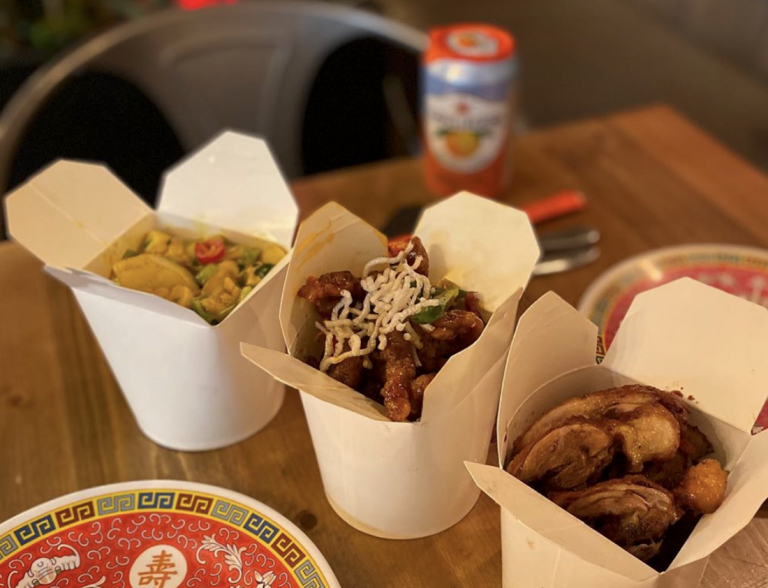 However, by February all plans were cancelled. He describes how the business had prepared in January for a "worst case scenario" and enacted it. Explaining how he had to make some people redundant although, he says he hopes "to bring as many back, as soon as possible" and he took the decision to not take a salary from the business until at least February 2021 in order to be able to keep staff there.
He explains: "I didn't feel it was right. If I'm asking people for redundancies and cuts, I'm going to lead the line as well. I also wanted to make sure I had a core team of people ready, so that as soon as it was possible, we could relaunch."
And relaunch they have, in less than two weeks he'll launch Missippi's, Candypants first venue in partnership with LIVIT Hospitality Management, and the group's first venue in Dubai.
Asked whether it felt scary or was a risky move in the current climate, he explained that he thinks the pandemic may separate the wheat from the chaff.
"Operators who were half hearted, cowboys or not necessarily attune to the market, will fall away. But the good guys who know how to do good hospitality including food and drink and good business will connect and there'll be more opportunities."
In fact the way Chan describes it, Covid-19 despite being unwelcome in the events sector, has provided him and the business with an opportunity to reassess and refocus.
"I think the key to business success is just being able to adapt and reinvent and move sideways or even back a step, to reposition yourself. Covid has given us that ability to get off the hamster wheel and realign our goals."
The result of this realignment, well he explains how work has continued behind the scenes with the launch of a new radio show for Candypants that started out on its own channels but now sits on 23 different digital radio stations across the world including Australia, America and Argentina. Alongside this it also already has events planned for Q4 of this year and beyond.
While Chan's Leeds venue, Mans Market, has seen the strongest trading it has ever had since the end of UK lockdown, and continues to sell out its weekend brunch four weeks in advance.
So, after the success of Mans Market and with a new venture opening up in Dubai is Candypants going to make more moves into the venue space?
"We've been on this journey or path for quite a while and for many years people have asked when are we going to do venues and now through natural evolution here we are.
"I think we'll look to expand our food and beverage arm of the business in the post-Covid new world – which I kind of call Candypants 2.0.
"Obviously we do bikinis on Asos, the parties which we're known for, and we have the music side which we're growing. But we're getting pulled in the direction of the food and beverage arm which is restaurants, bars and dare I say clubs one day, which is quite exciting."
Speaking to Chan it's clear he's positive of the future and he states "I know there's a lot of doom and gloom out there but you've got to be positive."
He adds that in Dubai he thinks life is almost back to normal – all be it with the populace wearing masks and social distancing. When asked what the main difference between Dubai and UK, he thinks while Dubai had a "strict lockdown" for a month where you didn't leave your home unless to go shopping or the doctors or risk a hefty fine, he says what he saw in the UK was life just continuing. Which he says made it clear the issue wouldn't be over as quickly as many hoped.
But as the conversation ends and we talk about the future, can a business which is heavily events focused survive a renewed lockdown, well according to Chan they can survive for a year if not a little longer as they've been fortunate enough to make money during the previous periods.
"What will be, will be? I think, as long as we don't go into a strict lockdown in any part of the world, then there's always a way!"
Obviously the world is currently unpredictable and only time will tell whether the events industry can come back, but one thing that is clear, Chan's drive, positivity and business agility mean he will undoubtedly find an avenue to grow Candypants group further in the new decade.