People: CPP; JudgeService; and more
Property consultancy Commercial Property Partners Ltd (CPP) has announced the expansion of its senior management team with the appointment of investment director, Robin Bullas.
He will head the new Leeds Office and will focus on expanding the current national offering to clients in all sectors.
With more than 17 years' experience Bullas previously worked at CBRE where he specialised in investment disposals and acquisitions across a broad range of sectors including industrial, retail and office space throughout the North East and Yorkshire regions.
CPP director, Roger Haworth, said: "We have chosen to expand our team during this time as appetite for investment opportunities remains strong.
"Robin's previous experience will allow us to not only firm up our presence in West Yorkshire with a dedicated base to better serve our clients, and it will also give us the opportunity to explore new markets."
Bullas added: "Having worked with the team at CPP in the past, what has always been apparent is that they are constantly looking at ways they can expand on their existing, robust offering to better serve the needs of their clients.
"I'm looking forward to working alongside the team proactively and effectively to help drive increased transactions in the later part of this year setting us up to be in a prime position for 2021."
:::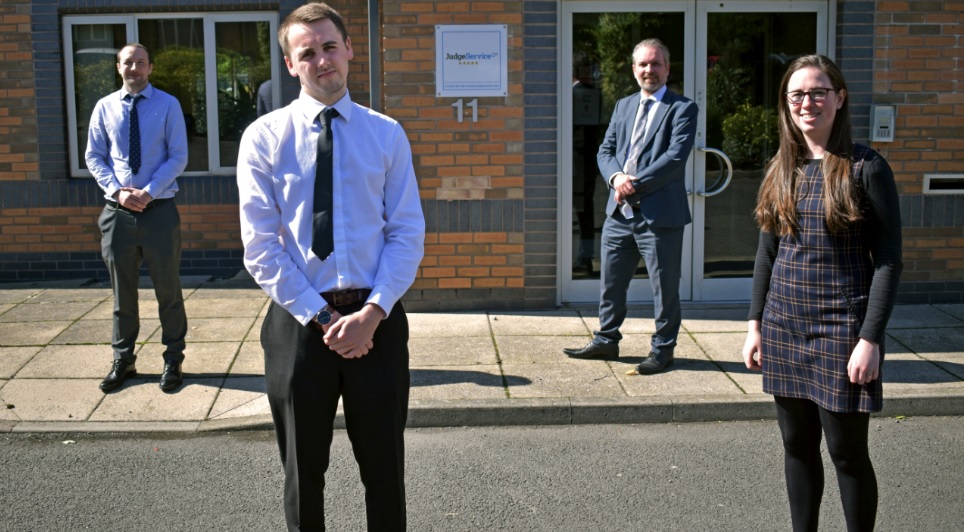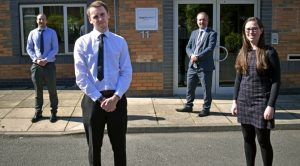 Data insight firm JudgeService Research Ltd has expanded with two key appointments.
Emily Batty joins the team as social media marketing and membership manager for YourPoll, a new market research offshoot to JudgeService, after starting her career in film and the creative industries.
She had previous marketing experience within a leading motor group and is looking forward to bringing her digital marketing and video skills to the expanding firm.
Batty said: "I've been really enjoying seeing JudgeService from the other side of the coin and getting to know all the friendly team.
"The work is fast paced and the business has a really open culture so I'm really excited to see where the role and the business will take me."
Harrogate-based JudgeService specialises in customer insight, working with the automotive industry to enable car dealerships to improve their reputations and increase sales.
Jake Tilby-Baxter is also joining the firm as a web developer. After working as a lift maintenance and repair engineer, taking him around the country, he retrained to follow a new career path.
JudgeService managing director, Neil Addley, said: "It's great to welcome Emily and Jake to JudgeService. We're really pleased to have the benefit of their skills and are looking forward to seeing them become valued members of our team.
"Thanks to our loyal clients, JudgeService is continuing to grow this year. We're working on a number of new initiatives to help them meet customers' changing needs and deliver the outstanding service that will help their businesses to thrive."
Further appointments are planned this year at JudgeService, including developers and customer contact team members.
:::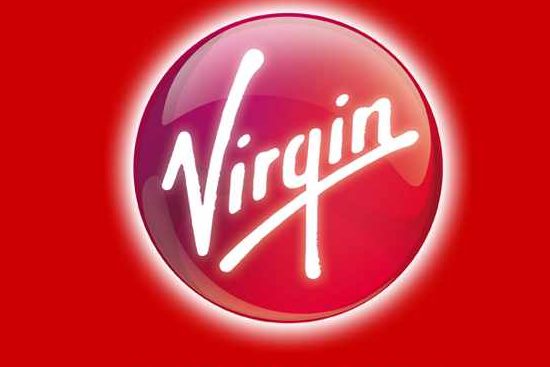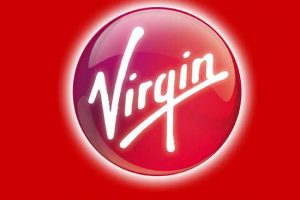 Virgin Money UK has appointed Enda Johnson as interim group chief financial officer (CFO) with effect from 15 October 2020.
The listed company is continuing its search for a permanent CFO and will update the market on its progress as appropriate.
Johnson is currently group corporate development director at Virgin Money UK and has been a member of the Group's executive leadership team since 2016.
During this time he has held roles that have included responsibility for strategy, corporate finance, corporate affairs, financial planning and investor relations.
David Duffy, chief executive officer, said: "Enda, together with Ian and I, has been instrumental in developing and directing Virgin Money UK's strategy since the IPO.
"Enda's broad banking experience and deep knowledge of our business make him a strong appointment as our Interim CFO, providing continuity while we continue our search for a permanent CFO.
"I would also like to thank Ian for his leadership, contribution and commitment during his time as CFO and wish him the very best for the future.".
Johnson will succeed Ian Smith, who resigned in January and will step down as an executive director on 30 September 2020 and leave the company on 14 October 2020 following the completion of a comprehensive handover of responsibilities.
As an interim appointment, Johnson will not join the Board of the company.