Agency round-up: Gravity PR/Alex D Mason PR; Get Your Media; Ascensor; and more
Huddersfield-based PR consultants Melanie Hill and Alex Mason have been appointed to handle public and media relations strategy for Daval Furniture.
The pair's brief includes increasing footfall to the company's showroom in Slaithwaite and raising awareness of the Daval brand and its products, along with providing a press office function.
From its site in the foothills of the Pennines and adjacent to the Leeds/Liverpool Canal, Daval designs and manufactures fitted kitchens, bedrooms, bathrooms and home offices in line with the latest trends and technologies.
Hill and Mason, who are based at the Heritage Exchange in Lindley, have collaborated on several projects over the last 18 months.
Their joint clients include Inspire North, a charity which provides support for people affected by domestic abuse and mental health issues across the North of England, and Secured Communications, the San Francisco-headquartered tech company behind secure videoconferencing platform, Mercury.
Hill said: "We're delighted to add Daval to our portfolio of clients. We're looking forward to further increasing awareness of the company which has a proud family heritage and a strong tradition of high-quality craftmanship."
Mason added: "Daval is a long-established business based in Huddersfield and operating across the UK with 100 retail partners.
"We're really pleased to be supporting a local business that hails from Yorkshire but has positioned itself at the fore of the kitchen, bedroom and bathroom industry."
Daval was founded by cabinet maker David Bodsworth and his wife Alyson in July 1978.
From its beginnings in a small shop in Milnsbridge, Huddersfield, the company has grown into large premises in Slaithwaite, which comprise manufacturing, offices and showroom sections, along with 70 staff and an annual turnover of £6m.
The company is now run by the couple's three sons with Simon, 37, as managing director, Paul, 35, operations director and James, 33, design director.
Simon Bodsworth said: "Alex and Mel's excellent knowledge of the national and regional media landscape will be instrumental in further establishing our brand and profile, positioning us as a leading manufacturer of high-quality, bespoke furniture."
Hill began her career working as a journalist for her hometown newspaper, The Batley News, before moving to West Yorkshire Police as Media and PR officer for the Bradford district.
She later held roles with British Transport Police and was UK Head of Communications for DB Cargo before establishing Gravity PR in 2018.
Mason worked as a brand manager for fashion retailer, TOPSHOP/TOPMAN – part of the Arcadia Group – until 2012, before holding senior marketing and PR roles at Mamas & Papas and a West Yorkshire PR agency and then founding Alex D Mason PR in 2017.
:::
Leeds-based independent content creation agency, Get Your Media, has strengthened its team with the appointment of a new editor following a period of growth.
Get Your Media, which was founded by Josh Gudgeon and collaborates with clients to provide video and podcast production, has welcomed Liam Davis.
In his new role Davis will assist on client video production shoots, preparing and setting-up equipment, and script supervision.
He will also be responsible for editing client's corporate content and Josh's personal YouTube channel.
He joins Get Your Media from Leeds City College where he held the role of technician in the creative arts department.
Gudgeon said: "Liam's appointment is a positive move for the business. More and more brands are investing in creative, quality video and podcast content that cuts through and delivers results.
"We needed a talented individual to support our growth. Liam's skills perfectly complement the wider teams and I'm excited to be working with him."
Davis said: "I wanted my next role to be in a creative, forward-thinking agency collaborating with a variety of clients, and Get Your Media offered the perfect opportunity.
"I'm excited to be working with Josh to develop my skills and to support our clients with engaging content."
:::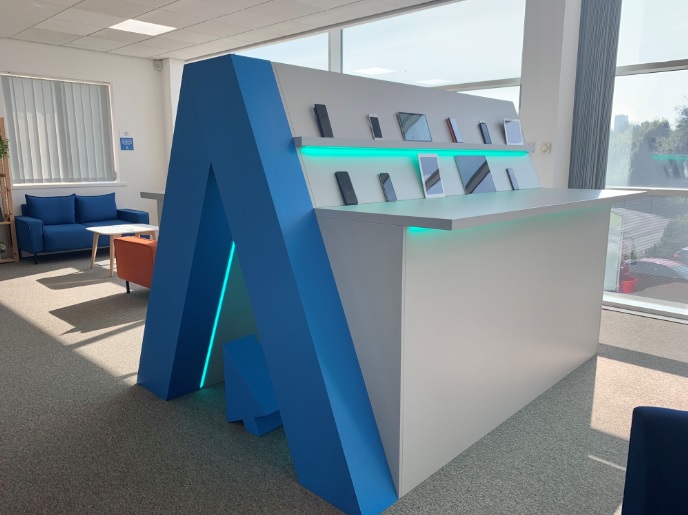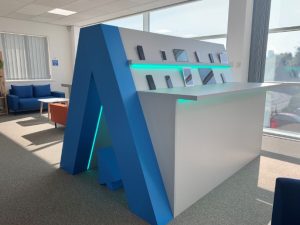 Leeds-based website and digital marketing agency, Ascensor, has developed a device lab, to enable mass physical testing of its website technology on the latest mobile and tablet devices.
Websites are not automatically compatible to device, browser and operating system combinations and require significant testing to guarantee consistency for all users.
Andrew Firth, MD of Ascensor, said: "Our lab is equipped with devices old and new, allowing our developers and testers to perfectly simulate how websites will respond in different conditions, something that software never perfectly emulates.
"We focus on delivering the best user experience for our clients, to do that we need to know what their users will experience, whatever technology they use.
"We develop award-winning websites for clients of all sizes, from start-ups to global firms.
"No matter what size the website may be, we need to be confident that the user experience is maximised across all types of mobile and tablet devices.
"We also need to know that new sites will work on customers' older technology as well as the latest models.
"The lab is equipped with a range of devices. We use these to robustly test new site designs, to be absolutely sure that all aspects of our clients' new websites are working as they should."
He stressed that a website can behave differently across different types of phones and tablets.
And he added that while software exists which can emulate how web designs will appear on various devices and browsers, having access to a range of physical hardware and software, provides another dimension.
Firth said: "The device lab at Ascensor enables us to simultaneously test a website on up to 30 devices, generating a consistent and precise user experience across all of them.
"We're planning to open up our doors to other agencies and freelancers who may be interested in using the device lab for their own testing in the future."
:::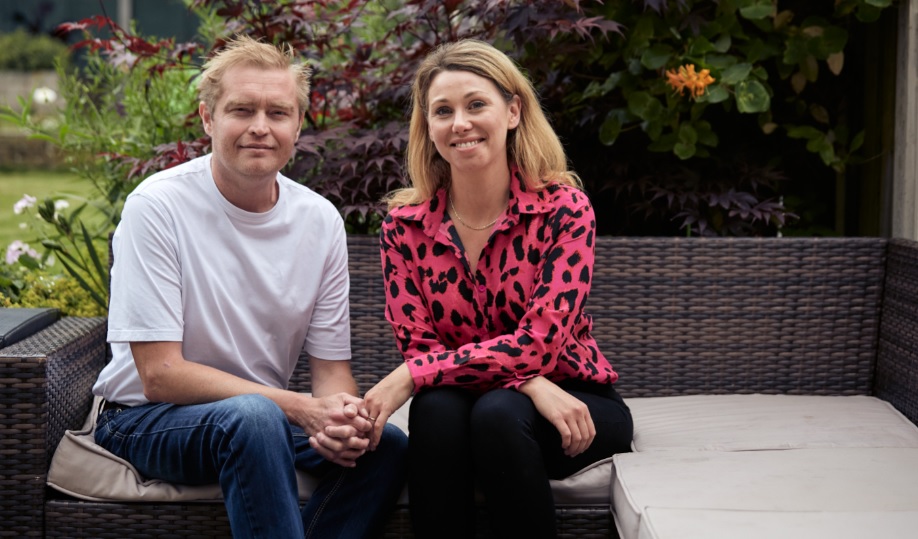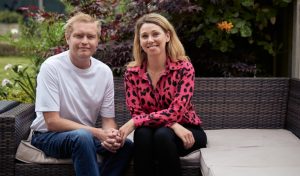 Digital marketing agency Visibilis has announced it has rebranded as Wolfenden, in recognition of the 26-strong agency's founder, Ben Wolfenden.
The agency, which counts Seasalt Cornwall, Kiddies Kingdom and Lakelovers as its clients, was founded by Wolfenden in 2011.
At the time he was a Leeds-based digital marketing freelancer, having built and sold an agency to WPP in south east Asia.
In 2015 his wife, Daisy Wolfenden, came on board and the business has doubled in size ever since.
The agency, which predominantly offers search marketing, has this year reported strong financial growth, having surpassed the £1m annual turnover mark and increased monthly revenue figures by 45% in recent months.
Wolfenden's marketing director, Felicity Griffiths, said: "There is a real uniqueness to the Wolfenden team that is apparent to anyone who works with them.
"Ben was able to grow the agency solely through client referrals because of his genuine interest in people and helping them grow their businesses and livelihoods.
"Ben's down-to-earth and honest approach is embodied in the values that the team hold close today, and it felt right that this was better represented in the brand and our positioning."
Ben Wolfenden added: "I think there's a great deal of trust you place in your business when you give it the stamp of your own name, so it's a fitting representation of the trust I have in our team as well as the level of trust we like to build with our clients.
"As well as the new name, the new brand has given us the opportunity to reposition ourselves to more accurately reflect our approach and solutions we offer; as well as better represent who we are as a team and what's different about working with us.
"I wanted an agile agency where the team genuinely enjoyed their work and the clients they work with, and vice versa. This is reflected in who we partner with and the long-standing client relationships we have."
The rebrand comes amidst an exciting period for the agency, which has recently seen it strengthen its senior leadership team with two new director-level hires.