Manufacturer acquires new business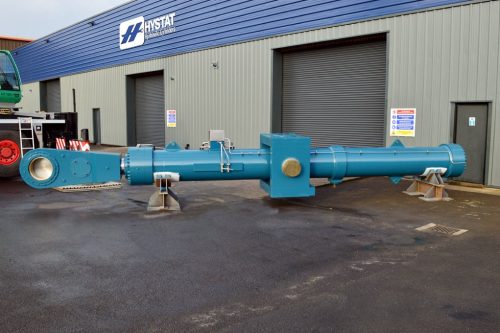 Hystat Systems, a leading design, manufacture and repair specialist of heavy duty hydraulic and pneumatic machinery has acquired The Cylinder Service Centre from administration.
The acquisition by the Slaithwaite-based business saves 30 jobs and follows the appointment of Chris Petts and Stuart Preston of Grant Thornton as joint administrators of the North East company, ensuring customer contracts and projects will continue to be serviced as normal.
Following the acquisition, the company which is based in Washington, Tyne & Wear and specialises in hydraulic cylinder design, manufacturing and repair, will trade as HSL Cylinders and complement Hystat Systems' current offering in the hydraulic cylinder space.
Ray Wadsworth, chairman of Hystat Systems, said: "Hystat Systems is pleased to become involved with The Cylinder Service Centre. We are confident that our experience in the cylinder market combined with the skilled workforce and superb facility in Washington will enable us to further develop the company on the existing site."
Administrator Chris Petts added: "We are very pleased to have completed a going concern sale of the business, which secures the continued employment of a skilled workforce in these challenging economic times, particularly for the oil and gas sector. Hystat Systems appears well placed to offer a platform from which the business can continue its development."
The administrators were advised on the transaction by Kelly Jordan of Muckle in Newcastle. Hystat Systems were advised on the transaction by Eaton Smith in Huddersfield.