MP and council leader bid to be first metro mayor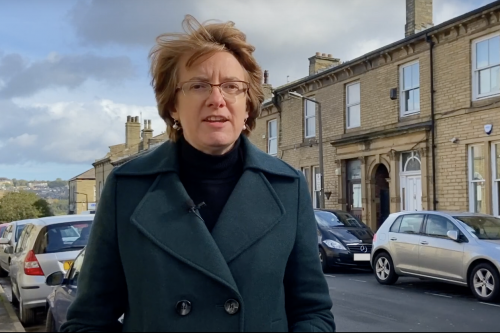 In March of this year, West Yorkshire agreed a landmark devolution deal with Government, bringing an end to over five years of delay, disappointment and debate over geographies.
In the intervening seven months the country and region has had to do battle with a pandemic, but now the race to become the inaugural mayor is underway after two candidates announced their intention to run for the role of Labour Party candidate this weekend.
Tracy Brabin, Labour and Co-operative MP for Batley & Spen and Shadow Minister for the Cultural Industries, declared her intention to run on Friday, stating: "I see devolution and the election of a West Yorkshire Mayor as our chance to reach for the stars again. For West Yorkshire to be known as the best place to live, work and raise a family. It's also a chance to do politics differently so everyone's voice is heard and all our wonderful, diverse communities respected."
However this news was followed by the announcement on Sunday by, what one source has suggested to TheBusinessDesk.com to be the favourite for the job, Cllr Susan Hinchcliffe, leader of Bradford council and chair of the West Yorkshire Combined Authority. Announcing her plans to run for the role she stated it had "been a tough decision to make" to run for West Yorkshire Mayor, citing that "Bradford district is a wonderful place" which she feels privileged to lead.
She added: "But the opportunity to lead the economic renewal of West Yorkshire at such a crucial time for the whole region including Bradford is a role in which I feel could make a real positive difference."
The Labour council leader added that the Mayor "must build a future of hope and opportunity for all" and highlighted that this should be "based on the Green Industrial Revolution" in order "to avert a global environmental disaster".
She also highlighted that it wasn't important to highlight the symbiotic relationship of West Yorkshire with the wider UK plc, stating: "We are not going cap in hand for central government investment. We know that for every £1 invested in West Yorkshire, the treasury will receive £10 in increased tax revenue."
Alongside Hinchcliffe and Brabin the potential labour candidate could also be Hugh Goulbourne, a lawyer from Huddersfield who launched his bid for to be Labour candidate on Yorkshire Day.
The weekend also say former Labour MP for Dewsbury, Paula Sherriff, who announced her intention to compete for the party nomination earlier this year, confirm that she would not be putting her name forward. She added: "This role presents a fantastic opportunity for our region to take back powers and resources from Westminster."
It is expected that the Labour Party will vote on its candidate before the end of the year, with the Mayoral election due to take place in May 2021.