Agency round-up: Aubergine; Faith PR; Scriba PR; and more
Leeds agency, Aubergine, has doubled its annual turnover following the appointment of four PR contracts this month.
The agency specialises in challenger and scale-up brands in the food, health and tech sectors and has brought on board contracts with a total six figure value.
The new accounts are Dr Will's – a healthy condiment brand which has recently secured Tesco listings, Tonic Health – a new immunity brand with national retailers, Packhelp – an online tech platform for creating and ordering custom branded packaging and the Organic Trade Board to support them with the activity to amplify Organic September.
Aubergine is headed by PR specialist Verity Clarke and former BBC broadcast journalist Emma Gardner.
They operate out of the Enterprise & Innovation Hub in Leeds centre and manage a remote team of global freelancers in the tech, food and health industries.
Aubergine was appointed for Organic September and delivered a stunt in its entirety from concept to delivery in 10 working days alongside freelance senior creative producer, Emma Thomas, and Helix 3D.
Inspired by the Faraway Tree by Enid Blyton, the organic "tree shop" had produce lowered from the branches by the ShopTREEpers to communicate the organic alternatives of everyday food items such as eggs, bread, wine, fruit and vegetables that are available.
Cristina Dimetto at Organic Trade Board said: "We appointed Aubergine in the midst of covid-19 and we are delighted to be working with them to navigate the changing landscape.
"They have been quick to adapt, to be creative and are constantly looking for positive ways to work with the media in this uncertain time including a really innovative socially distanced media stunt of an Organic Pop-up Shop in a Tree."
Clarke said: "We are a small, nimble team which has meant we're able to adapt to the media's moving target and pull together a socially distant stunt that still turns heads.
"We are operating within the fast-growing and sustainable sectors of food, health and tech and we are gaining a positive reputation within the industry."
:::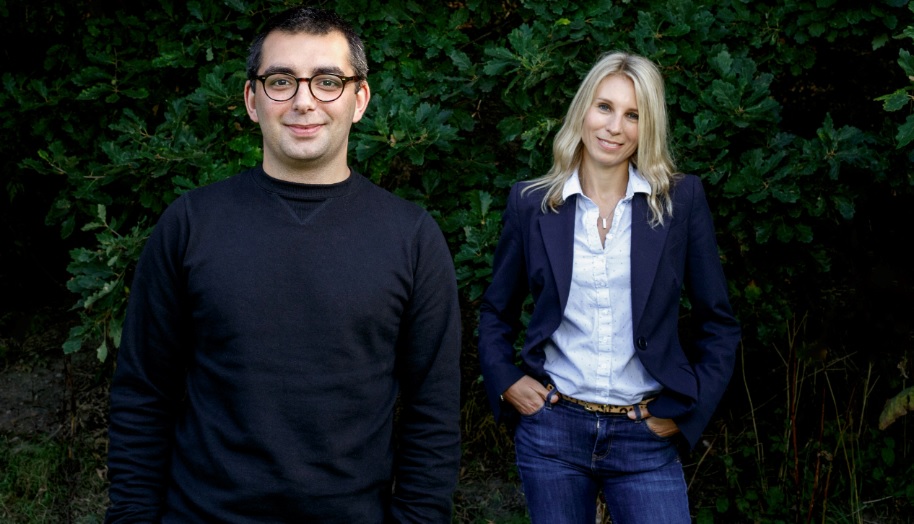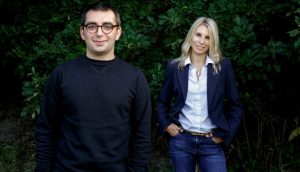 Brighouse-based communications agency Faith PR has been appointed by handcrafted furniture maker Off The Grain to help raise its profile both regionally and nationally.
Faith PR will handle the online retailer's consumer media relations activity and influencer relations to increase brand awareness as well as raising the profile of founder Dominic Walsh.
Established in 2018 while Walsh was a full-time PE teacher, Off The Grain specialises in modern, hand-crafted furniture that is built to deliver exact solutions to customers' challenges across every room in the home.
The business has already achieved 600,000 orders across the UK and Europe over the past year.
During lockdown, Off The Grain has seen a significant rise in orders, with 300 items leaving the workshop in a single week, a 42% increase on the workshop's average output.
Walsh said: "We're excited to start working with the Faith PR team. It was important to us to find an agency that aligned with our values of quality and attention to detail, and we believe we have found that in Faith PR.
"Their sound strategic advice coupled with their media knowledge and ability to offer digital PR services, will help us drive awareness and help position our website as a key furniture retail destination."
Managing director of Faith PR, Stefanie Hopkins, said: "This is a great client win for Faith. Dominic and the whole team at Off The Grain are experts in what they do and have an incredible product portfolio with everything handmade here in Yorkshire.
"Our team is excited to be working with such a talented business and we can't wait to get stuck in and start raising awareness of the amazing products and the work they are doing."
:::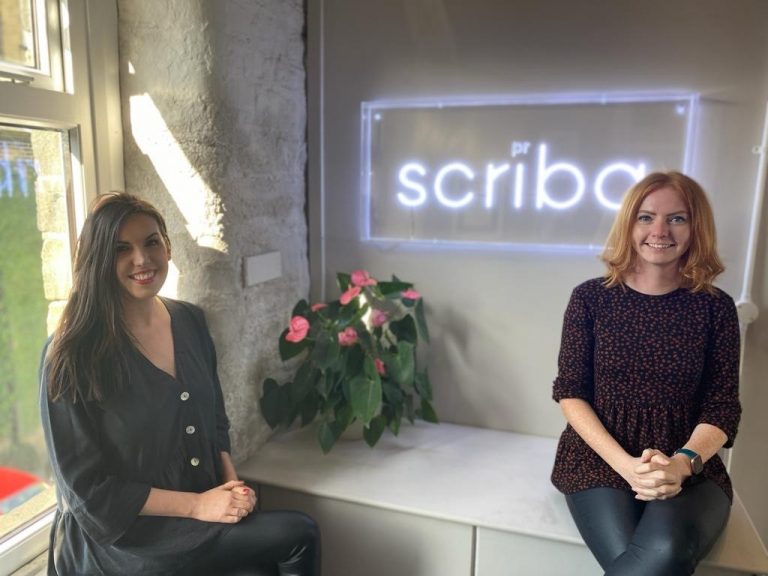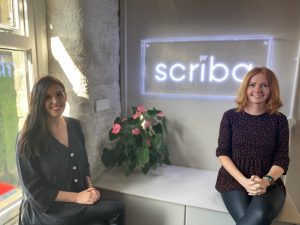 Huddersfield-based technical communications agency, Scriba PR is targeting its strongest year of growth yet, as 17 new project wins contribute to 255 additional hours of communications work each month.
Equating to over 32 working days of additional content creation, the B2B specialist has appointed a new account manager and is recruiting for an executive level role.
Bolstering its European roster, Scriba now represents Reid Brewin Architects – a British design practice based in Paris – as well as leading manufacturer of temporary storage systems for waste and recyclables ESE, and UNTHA Poland.
Having worked as the bolt-on communications department for international shredder manufacturer UNTHA since 2013, Scriba also handles all key internal and external relations for its UK, USA, Australian and Austrian divisions.
In the UK, commercial finance consultancy ABL, workplace supplies and solutions organisation OT Group, IT support and services firm Central Networks and Technologies, smart meter installation business Blue Square Utilities and The Society of Dyers and Colourists, are among several other new brands to have joined the PR agency's roster.
Scriba has also onboarded agile software development and systems integration specialist IDS Group, workplace data analytics firm Tiger, digital interview preparation platform Shortlist.Me, nursery management software brand Connect Childcare and strategic communications agency CDS – which count the NHS, Transport for London, Ministry of Defence and the Cabinet Office among its own client list.
This is in addition to North-West-based national recycling aficionados, Indigo Environmental Group and Slaithwaite-based sheet metal manufacturers, Salamander Fabrications who came on board prior to lockdown.
And finally, Scriba is assisting The Bailie Group in its recently unveiled acquisition hunt, designed to support the organisation's ambitions of achieving a £20m rise in turnover by the end of next year.
The news coincides with the appointment of account manager Kirstie Wilson, who brings with her regulatory affairs consultancy Woodley BioReg – completing the raft of new client wins.
Katie Mallinson, founder and managing director of Scriba PR, said: "As we continue to navigate the pandemic, it almost feels crass to talk about our growth as an organisation – particularly as so many of our friends, clients and peers continue to navigate such challenging times.
"And you never know what's around the corner, especially right now.
"That we are still here to tell the tale was all I wanted for this year, particularly as more than £284,000 of retainer work was paused within the first month of lockdown. For a team of ten – eight full time equivalents – that was a lot!
"Having been able to replace every pound of lost revenue – and some – with either un-paused, upsold or new work, welcoming Kirstie to the team and recruiting for another account executive six months later, is a real credit to the entire team."
:::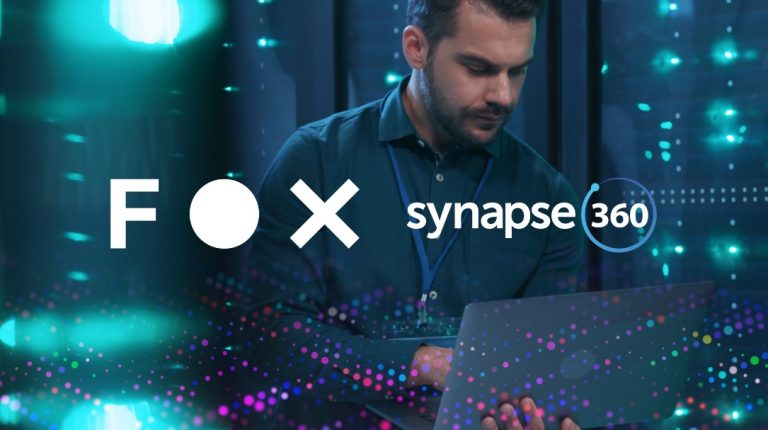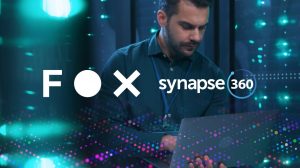 Cloud solutions provider, Synapse360, has appointed Leeds-based Fox Agency to help realise ambitious growth plans
Following a competitive pitch, B2B technology marketing specialist Fox Agency has been hired to assist the IT infrastructure and managed services company with achieving significant growth plans over the next five years.
The substantial integrated contract will encompass brand development and positioning, creative concepts, website design and build, marketing automation, social media marketing and lead generation activity as well as ongoing content creation.
Ben Fox, director at Fox Agency, said: "Our team felt an immediate connection with the Synapse360 and Manx Telecom teams and we believe we can help them achieve their objective of exponential growth in their market.
"We love working with ambitious tech clients and working with Synapse360 further bolsters our B2B technology portfolio."
Michael Dean, marketing and communications manager at Synapse360, said: "We undertook an extensive agency selection and pitch process and Fox Agency impressed us throughout – their clear B2B technology focus, integrated approach, and down-to-earth attitude shone through.
"We have an ambitious growth plan and believe their team will be instrumental in helping us achieve this."