Coronavirus business update: Latest news across Yorkshire
An East Yorkshire manufacturer has been awarded a multi-million pound contract for 25 Covid-19 testing sites.
Premier Modular, an offsite construction specialists, has been hired by the Department for Health and Social Care to provide modular buildings for testing sites across the UK – from Glasgow to Portsmouth.
The contract will support the Government in increasing testing capacity in the current pandemic.
The first buildings supplied by Premier arrived on site in Bolton and opened the following afternoon.
Each standalone test site has a 110 sq m purpose-designed testing building pre-installed with eight patient cubicles, hygienic walls, separate staff entrance and exit, test collection and drop off zones and a family testing room.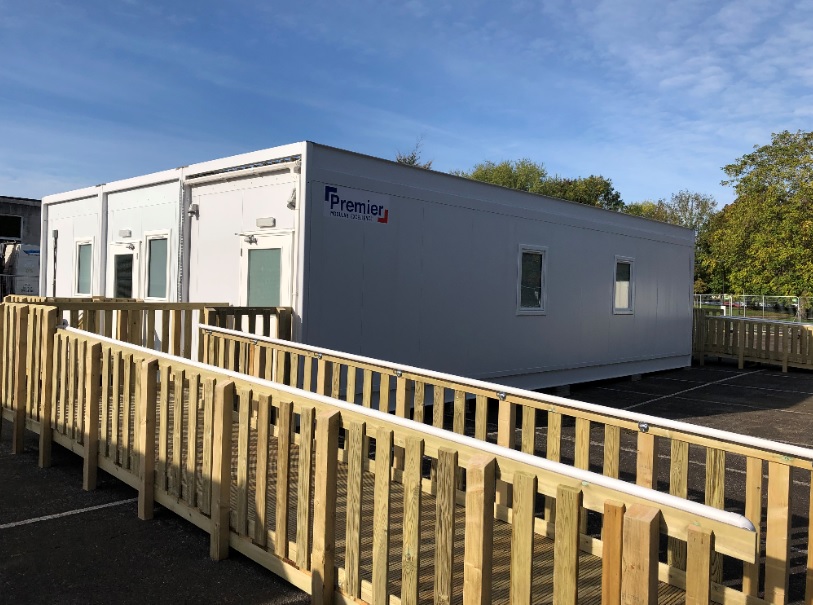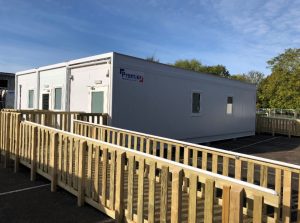 Buildings are manufactured at Premier's offsite production centre in Brandesburton.
Premier's contract also includes the supply of welfare facilities in three buildings to accommodate a PPE room, stores, test preparation, staff rest room, kitchenette and toilets, as well as essential services – water supply, waste water collection and electricity generators.
Modular buildings have already been installed by Premier at testing sites in Bolton, Glasgow, Nottingham and Havant.
The contract was procured through the Crown Commercial Service and will be completed this autumn.
George Swanepoel, project manager for the Havant centre at testing service provider Sodexo, said: "The site set up and the testing facility at Havant are fantastic.
"This is a well-designed building which is highly efficient for maintaining patient flows and social distancing.
"The modular solution is easy to keep clean, is not exposed to the elements and is a safe and comfortable environment for our staff to work in.
"Building installation went very smoothly in just a few hours. This testing site will have a really positive impact on the local community."
David Harris, managing director of Premier Modular, said: "We are very pleased to be playing our part in the national effort to support the Government in increasing Covid19 testing capabilities in the pandemic.
"This is a vital initiative to help safeguard public health. It is also a fantastic example of how modular construction can help the NHS respond to local needs and an urgent requirement to rapidly increase capacity."
This latest contract follows Premier's delivery of 1,700 sq m of modular buildings for a Nightingale Hospital in Exeter in just four weeks.
:::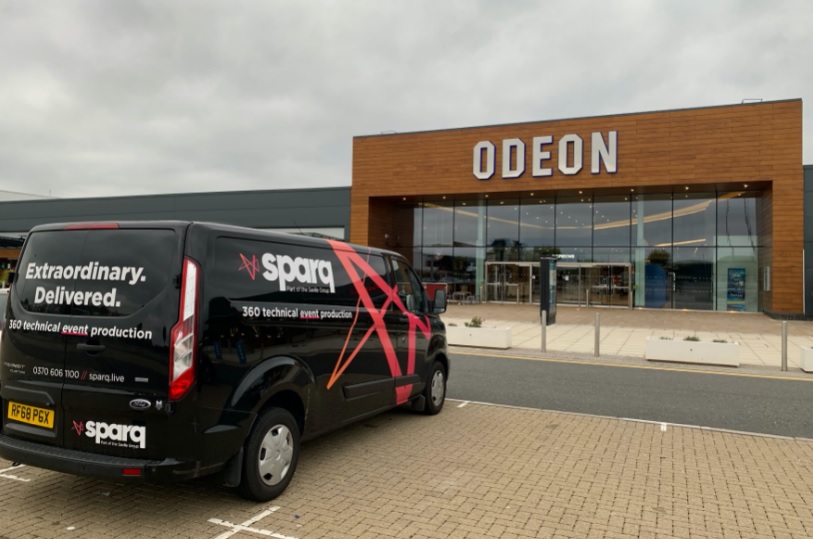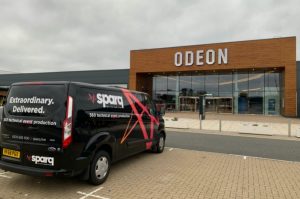 An initiative between the Scottish Courts and Tribunals Service, (SCTS) ODEON cinemas and York-based Saville Group has created a UK first by running court sessions with a remote jury.
Supported by £5.5m of Scottish Government funding, the project sets out to allow up to 16 courts to run concurrently returning High Court trials in Scotland to pre-covid business levels.
The solution sees physically distanced juries of up to 15 people taking part remotely in cases streamed live from the High Courts to remote jury centres at ODEON Fort Kinnaird in Edinburgh and Braehead in Glasgow.
Saville Group technical director, Colin Etchells, said: "Relying exclusively on high end two-way video streaming technology, Saville Group were the perfect fit for this ground-breaking initiative via our unique and dedicated installation and live event brands, Visavvi and Sparq.
"As leading communication and collaboration specialists, the Visavvi team were the perfect architects to design an incredibly robust and secure video solution using leading brand hardware.
"This was facilitated through our own hosted video platform and managed and operated on site by Sparq's highly experienced technical crew.
"In fact, to deliver the project effectively within the time frame, we have been able to recruit new members to the team which is fantastic given the current state of the events industry."
The set-up will allow jurors to sit spaced apart, in a cinema auditorium, with cameras connecting them to the main courts where the legal teams for the prosecution and defence alongside witnesses and accused are located.
The screen in the cinema is split into four quadrants showing a general view of the court, the accused, the judge or witness, and the SCTS logo – which can be replaced to show court presentations such as physical or video evidence.
At the same time, jury members are streamed back to a videowall in the court for the benefit of the lawyers and judiciary teams.
An additional benefit of the system is that the live feed from the courtroom can be cut at the touch of a button, avoiding the need for the jury to retire whilst legal arguments are heard in court.
Etchells added: "Working alongside our partner ODEON, we were incredibly excited to be able to deliver an extraordinary and ingenious solution to tackle the increasing backlog of cases, setting a new precedent for proceedings within the UK legal system."
:::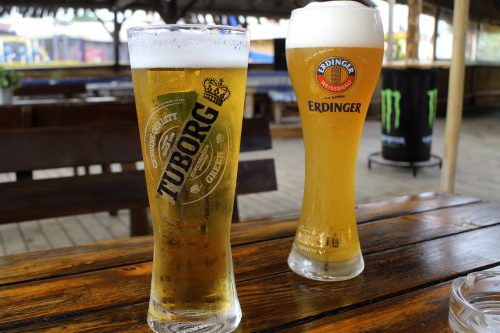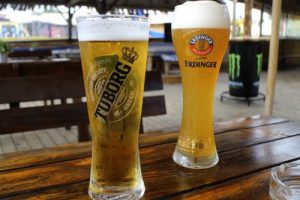 The hospitality sector in Leeds has joined forces with the city's council to develop a five-point action plan to increase compliance amongst customers.
The hospitality sector is one of the cornerstones of the city's economy, representing hundreds of businesses and thousands of jobs. There are approximately 24,500 people employed in accommodation and food services alone.
A spokesman for the initiative explained: "The hospitality sector will be crucial to the city's economic recovery, and the Government's current restrictions are preventing this.
"If these restrictions are to continue, or tighten further, these businesses will struggle to survive and jobs will be lost.
"The five-point plan aims to support the hospitality sector and help businesses to survive and prosper, while helping to make sure that everyone can enjoy their local city."
Developed in partnership between independent premises, national operators including Greene King, Stonegate, and Leeds City Council, the proposals include adherence to all current measures and more. The proposals specify:
Mandatory face coverings for all staff and for customers when not seated at tables in line with the law. This reduces the risk of the spread of the infection.
All customers to sanitise hands on entry to premises. Failure to do so will lead to entry being refused. Venues will also create a coronavirus NHS QR code and encourage visitors to use the NHS COVID-19 app to check-in on arrival.
This will help stop the spread of the virus.
All employees to have a COVID health check before the start of each shift and where customers are eating or drinking inside to have their temperature checked before entering.
Table service mandatory at all premises. This will prevent customers walking around premises, reducing the chance of spreading COVID.
To continue to lobby for "last orders" at 11pm or midnight, if current licence allows, with premises closing one hour later. This is essential to stop all customers leaving at the same time, relieving pressure on the transport network and avoiding crowding.
Martin Wolstencroft, CEO of the bar group Arc Inspirations Ltd, said: "We are delighted to be working in partnership with the hospitality sector and Leeds City Council to help drive down the rate of infection and help the sector get back on its feet as fast we can."
Councillor Judith Blake, leader of Leeds City Council, said: "We have been working closely with local businesses in our hospitality sector throughout the pandemic, supporting them however we can to continue to operate as viable businesses.
"The hospitality sector is crucial to our city's economic recovery and by working together on the proposed five-point action plan, we can help to drive down the rate of infection across the city.
"In addition, we will continue our efforts to lobby for a change to the 10pm curfew."