Green light for historic mill conversion project
Ambitious proposals for the conversion of an Oughtibridge mill into a food hall, community hub and leisure facility have been approved by Sheffield City Council.
The project will form the heart of Sky-House Co's plans to bring a new generation of housing design to the former British Tissues site.
Sky-House Co has already been given approval to create 35 of its Sky House homes – a back-to-back housing concept created by architects and planners at multi-disciplinary practice CODA – at the former industrial location.
That development will consist of 24 three bedroom Sky Houses and six more three bed end-terraces along with a further five four bed riverside properties.
The old Mill Cottages will also be converted into four apartments and a cottage, bringing the total number to 40 homes.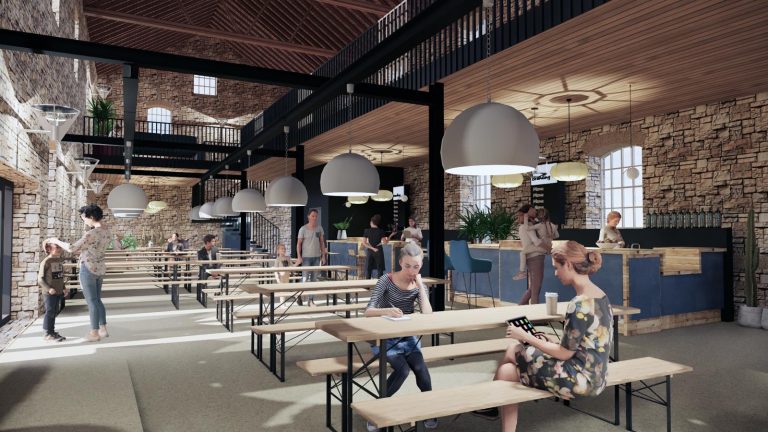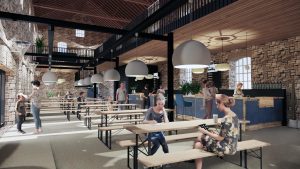 And the latest approval will now see work begin on the conversion of the site's existing mill building into a mixed use food hall, community hub and leisure facility, with facilities for start up businesses too.
Sky-House Co co-founder, David Cross, said: "We are in talks with The Cutlery Works, who are very interested in the food hall development, which would bring a new dining experience to the north of Sheffield and serve what is set to become one of the city's most ambitious residential developments.
"The food hall will be a fantastic community, family and social space that will be of benefit not only to the people on this site but also for the north of Sheffield as a whole.
"It will bring to this part of the city a renewed sense of community and we also want to encourage independent businesses to choose this exciting new site as their home, creating a really refreshing mix of residential, commercial and leisure opportunities.
"We have been overwhelmed by the phenomenal response to Sky-House and delighted at the way the concept is now spreading throughout South Yorkshire.
"We are also close to securing our funding package with Homes England, the public body that funds new housing in England, and they are very happy to back us as we continue to bring this new generation of great design property to the market.
"We are also very thankful to Barratts and CEG for inviting us to work alongside them at Oughtibridge, without doubt one of the most special new developments in the region."