People: Fulcrum; AA Global; Clarion; and more
Utility infrastructure and services provider Fulcrum has strengthened its management team with the appointment of new chief financial officer, Jenny Cutler.
She has joined the Sheffield-based company from Harworth Group, where she has been director of finance since October 2019.
A chartered accountant who began her career at KPMG, Cutler has held several senior finance positions, including at European transport and logistics Group, Palletways Group.
She is also a Fellow of the Institute of Charted Accountants in England and Wales.
She will support Fulcrum in its strategy to play a significant role in the UK's transition to a net-zero economy, by providing its specialist utility services to sectors including housing, smart metering and Electric Vehicle charging infrastructure.
Daren Harris, Fulcrum CEO, said: "We are delighted to announce that Jenny will be joining Fulcrum as our CFO.
"Jenny's financial experience and expertise will further strengthen the business, and we are very pleased to welcome her at such an exciting time in the Group's strategic development and growth."
Cutler said: "This is a really exciting time to join Fulcrum. It has a growing reputation in key utility markets, and I am really looking forward to contributing to the implementation of its strategy to support the UK's net-zero future."
:::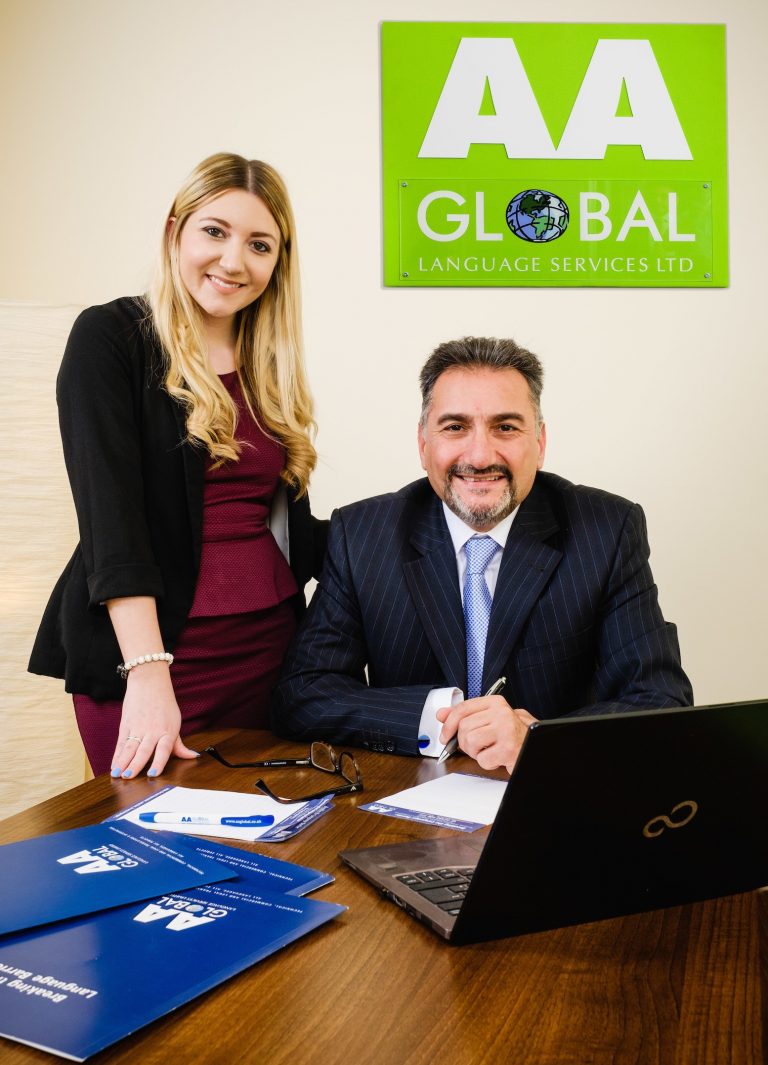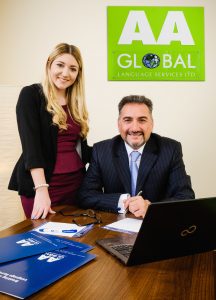 A language services business has announced a new appointment as part of increased investment to bolster its overseas activities.
AA Global Language Services has appointed Chantelle Akdemir as head of the translation department.
Akdemir has previously worked across business development and marketing.
A key responsibility in her new role will be to maximise the benefits of a new IT project in partnership with colleagues Andrei Sparling, the company's director of operations, and special development projects manager Ignas Mikoliunas.
Kirk Akdemir, CEO of AA Global, said: "Chantelle's appointment coupled with the new investment will add an important new dimension to our business by enabling us to expand our international activity and sell into other countries more effectively.
"It will help us become a truly international businesses and it is being driven by a new generation of directors and managers."
AA Global was launched in Worcester 27 years ago and it will be 10 years in 2021 since the company opened in Hull.
In 2018 the company expanded into a larger Hull office and the initial workforce of two has now grown to around 25, with a vast increase in the number of linguists operating around the world.
Akdemir said: "When we launched we had six linguists offering two languages and over the years that has increased to around 15,000 working with 500 languages and dialects.
"When we started the work was purely written translations to private sector businesses but now AA Global is one of the most predominant language service providers to the public sector.
"The investment will help us increase our private sector business, especially overseas, and update our systems to manage that process much more efficiently.
"Our current system works well but we are looking to the future, improving our technology and empowering young people to change the way we work.
"We invested significantly last year in upgrading the system for managing interpreters and now we are building on that."
:::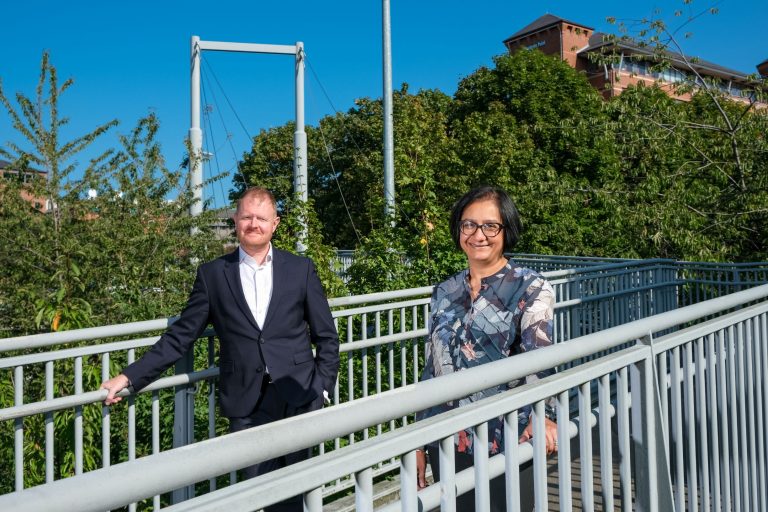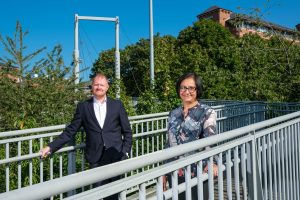 Experienced commercial property lawyer Parul Hargreaves is the latest recruit to join Clarion's growing Real Estate team which is seeing ongoing demand for its services as the sector recovers from the impact of the lockdown.
Taking up the position of legal director with Clarion, Hargreaves has 20 years' experience in commercial property, acting for both private and public sector clients.
She has spent the last 15 years working for an international law firm, based at its Leeds office.
Specialising in landlord and tenant matters, she has a strong track record acting for a variety of high profile clients in relation to their property portfolios across a diverse range of business sectors including retail, manufacturing and business services.
Hargreaves said: "As I already know a number of lawyers in Clarion's Real Estate team, I am well aware of the quality of its people and am looking forwarded to being part of such a talented, well-respected and ambitious team."
Martin Grange, head of Clarion's Real Estate practice, said: "Despite the impact of the pandemic, the commercial property sector appears to be weathering the storm and at Clarion we have continued to be busy.
"We are therefore pleased to have someone with Parul's extensive experience joining us.
"She will further strengthen our offering, complementing the specialist skills we are able to offer across the full spectrum of real estate matters."
:::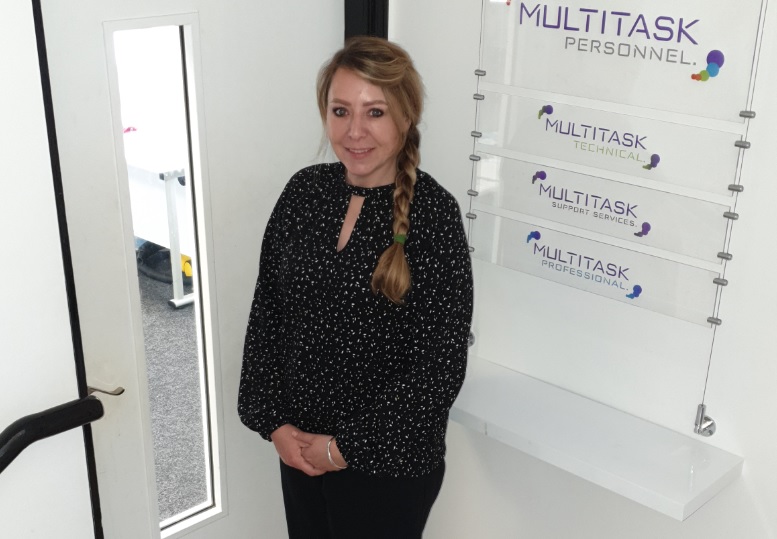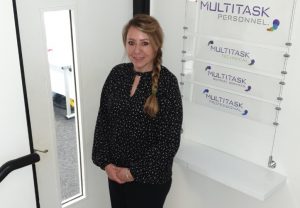 Multitask Personnel, a Rotherham-based specialist recruitment agency, has further expanded its growing team with the addition of Michelle Laing as the firms new operations support manager.
The role has been created to identify areas for improvement in both the team and business efficiency – with a particular focus on the customer journey, service levels, HR, and staff training and development needs.
Reporting into the managing director, Claire Lee, the new role has been designed to offer day-to-day support across the entire business.
Lee said: "As Multitask Personnel continues to grow, it's essential we have the right people in place to not only service our customers but also to make sure the business is operating efficiently and progressing behind the scenes.
"Bringing Michelle in, who worked alongside me some 12 years ago when we were looking after London and Essex building and environmental services contracts, means we can break things down on a project by project basis to look at areas where we can improve.
"Michelle will be tasked with developing plans on how to utilise our recruitment software better, and as she gets to know the business, our team and customers she will then be able to fall in line with the longer term plans of getting more involved in the general running of the business."
Laing started in recruitment running a Construction desk, worked in account management, and then moved to Dubai where she worked in both agency and internal recruitment. She has a wealth of experience within recruitment, talent attraction and HR.
She said: "It's an absolute pleasure to link up with Claire again and join the ever growing team at Multitask Personnel.
"Having developed a successful career with a leading global recruiter, and then as an in-house recruiter for a leading real estate developer, I'm looking forward to bringing this knowledge of processes into Multitask."