Pandemic fails to halt growth at tech business

Wakefield-based Solutionize Global, a technology solutions and services provider, has seen its turnover jump from £42m in 2019 and head towards more than £100m in 2020.
The business, which serves client such as Vodafone and NHS Digital, has also hired 17 new staff so far this year. It now employs 50 permanent employees – up from just 10 in August last year.
CEO David Bentley, who has been at the helm of the business for 11 years, said the firm was managing to expand rapidly despite the challenges of remote working.
"We are growing with more clients and contracts and our profitability is strong," he said. "But in terms of scaling it has been difficult in terms of hiring people when we've had to do interviews and on-boarding remotely.
"We have invested a lot of money in new service lines and in developing our staff. A lot of work has gone into our success, following years of not quite having the right formula."
Although the company is headquartered in Wakefield it also has a London office and has staff based in southern England, the Midlands and Manchester as well as Yorkshire.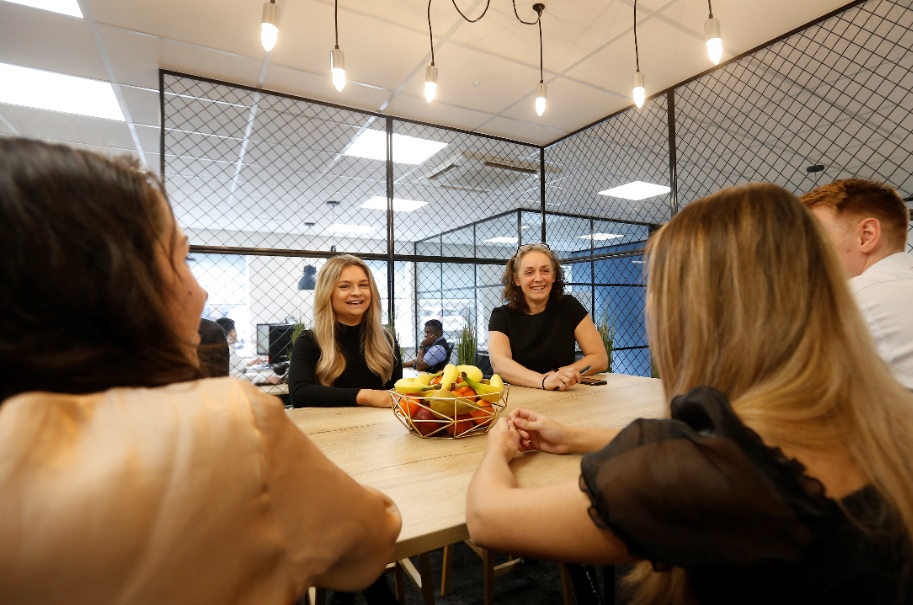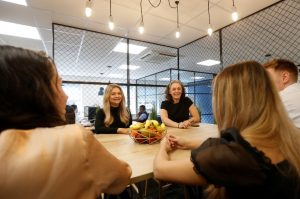 The business is now launching its own academy to make sure it has a pipeline of talent for the future.
SG Academy will feature an apprenticeship programme that develops graduates into business leaders, sales and marketing managers and IT infrastructure specialists.
"We decided this was something we needed to invest in," said Bentley. "If you're prepared to put in the work to train and mentor people, those people will end up becoming invaluable."
Unusually for a company working in this sector, the business has managed to strike a 50:50 gender balance. Bentley added: "I'd like to say this has been by design, but it hasn't really.
"You always have to get the right person for the job regardless, and that is what we do.
"For example, our Vodafone team is about 70 to 80% female – it just fell that way. And our internal service desk is about fifty fifty male/female.
"It isn't easy to get that sort of good gender balance in IT. I know a lot of IT organisations which don't get anywhere close to achieving it."
Early this year, Solutionize Global's secured a coveted 'gold partnership' status with Dell Technologies. Bentley said it was of "pivotal" importance to be partnered with a company like Dell.
"They are a pretty special company which sometimes gets a bit overlooked and its fantastic to be able to work with them," he said. "We're building a strategic relationship."
Commenting on the impact of COVID-19, he said: "Covid has had the biggest impact there ever has been on automation and digitisation.
"I saw a quote on LinkedIn which said, 'Crisis is the midwife of change', and that is true.
"But for us, tech is a good space to be in compared to others and the dice have rolled kindly for us. We're providing products which are still in demand to people who can still pay for them.
"We've seen such a big transformation, even in the public sector where normally it takes a long time to win large programmes of work. They are signing off on programmes because they really do need them."
And commenting on other changes wrought by the pandemic he noted it has now become entirely normal and acceptable for an initial business meeting with a bank or potential client to be conducted virtually.