People: Fulcrum; Keebles; Venari Group; and more
Sheffield-based multi-utility infrastructure and services provider Fulcrum has continued to expand its Smart Metering division with the appointment of experienced industry specialist, Chris Jones.
Joining the company as a business development manager, Jones will support the continued growth of its Smart Metering operations, having built a successful career with both commercial and domestic energy suppliers.
Prior to joining Fulcrum he was a director of Stark Utility Funding, part of UK utilities energy data and services provider Stark, responsible for securing Meter Asset Provider contracts with suppliers in domestic electricity and gas Smart Metering.
He also previously held positions at Regent Gas, involved in regulatory requirements as a compliance manager, and at Ovo Energy in a customer service management role.
As part of Fulcrum's growing Smart Metering management team, Jones will help develop new and existing customer relationships, further strengthening the company's position in the market supporting both new market entrants and growing energy suppliers.
Jones said: "I am really looking forward to helping Fulcrum continue its rapid growth in Smart Metering.
"The business has made very impressive progress in the market in a short period of time, quickly establishing a good reputation among energy suppliers.
"I believe much of this is down to the company having a strong infrastructure and the resources to effectively support energy suppliers with the full range of Smart Metering services.
"This also includes a focus on customer service, which is crucial for smart meter operations where providers like Fulcrum are the point of contact for energy supplier's customers."
Tim Houtby, director of Smart Metering at Fulcrum, said: "We are continually looking to invest in our Smart Metering management team and Chris is a perfect addition brining a depth of energy supplier and market specific knowledge to the business.
"Attracting talent of Chris' calibre demonstrates the position we have established in the market, working in collaboration with energy suppliers to deliver the best possible service and meet our shared ambitions of delivering sustainable energy solutions."
:::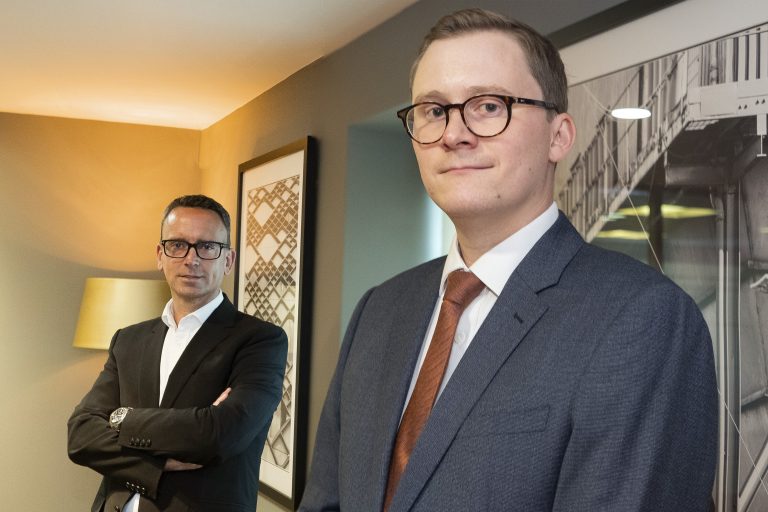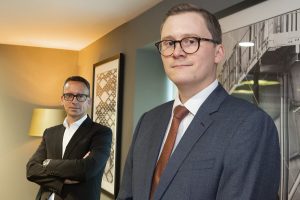 Yorkshire law firm Keebles has continued its expansion with a new appointment to its Commercial Property team.
Tom Roberts, 30, has joined Keebles from a global firm in Sheffield, having qualified as a Chartered Legal Executive in 2019.
He graduated from his master's degree at the University of Sheffield in 2013 and has five years' experience working in the commercial property sector.
Roberts, who is originally from Chester, said: "Keebles attracted me because it's a well-respected firm with a strong brand in Sheffield.
"Everyone has been really welcoming and there is a great support network with plenty of supervision available from people with vast experience of the real estate sector in and around South Yorkshire.
"I'm looking forward to generating my own clients and working on commercial property deals which will contribute to the ongoing regeneration of Sheffield City Centre and the wider Sheffield City Region."
Richard Smith, partner and head of commercial property at Keebles, said: "Tom is a talented individual who has valuable industry experience.
"He has already impressed us, and it is clear he has ambitions to help us grow the business as well as his own career.
"I am excited to see what more Tom can bring to the team as we look to expand our commercial property offering."
:::
Brighouse-based emergency vehicle manufacturer, Venari Group, has appointed five key new team members to support growth for 2020-21.
Having secured a number of contracts within the sector together with upcoming, innovative emergency vehicle launches, Venari has welcomed Tom Pawinski and William Sutcliffe as mechanical design engineers; Sarah Earl as business development manager; Lyndsay Biggs as contract manager and Piroska Szasz as planning manager.
With more than 40 years' industry experience between them, the hires take the overall headcount within the group to 91 across its 120,000 sq ft of manufacturing facilities in Brighouse, West Yorkshire and Goole, East Yorkshire.
Group CEO, Oliver North, said: "As part of our scale up, we're thrilled to be able to attract such a high calibre of personnel who have left behind some very strong and reputable brands for Venari.
"This is testament to what we've achieved with such a tireless work ethic throughout the most challenging of years for many of us.
"The new additions will bolster our quality, our speed in reaction, our accuracy in delivery and efficiency in customer care.
"With an increase in quality of engineering, backed up more effectively than what we've seen before in terms of planning and supply chain management, we're confident we can raise the industry bar."
Sarah Earl had worked at YPO for 22 years, where she was responsible for development, delivery and management of a framework portfolio covering firefighters' PPE and emergency services uniforms, to name a couple.
She said: "To leave such a stable environment after such a long time, during a challenging economic era, is testament to the organisation which I'm joining.
"The team is reputed in the industry as being the best, and the company's passion for quality inspired me to take the leap.
"I'm beyond excited to contribute in making Venari a clear UK market leader in the manufacture and supply of emergency vehicles and operational equipment."
:::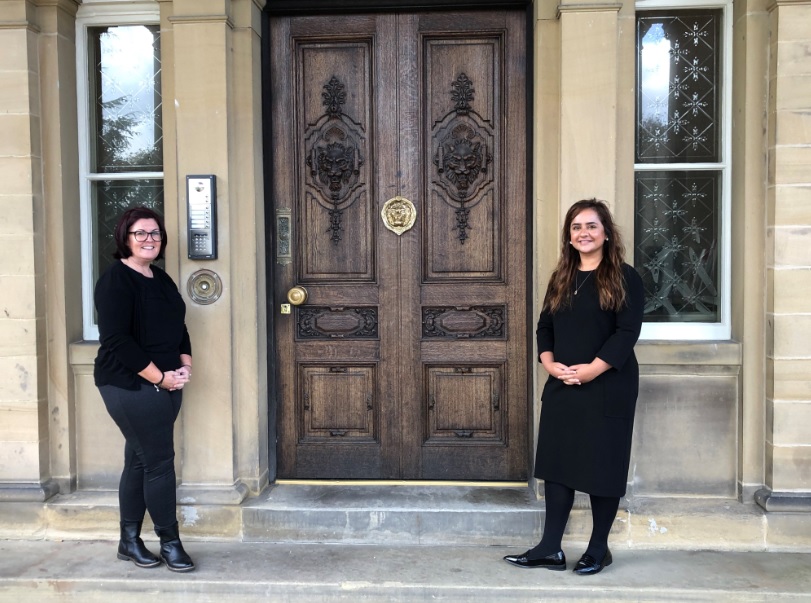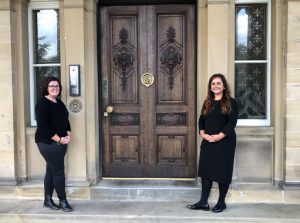 Enhanced Community Healthcare Options Group (ECHO) has strengthened the team at its specialist rehabilitation service Malsis Hall.
It has made two additional senior appointments, with Michelle Davis joining as care home manager, and Nadia Khurram joining as a clinical psychologist.
From newly refurbished grade II-listed buildings and grounds in Glusburn, near Keighley, Malsis Hall supports up to 51 adults with complex mental health conditions on their journey to recovery and independence.
It has been accepting referrals from local authorities and the NHS since November 2019, and there are now over 70 clinical and operational support staff linked to the service.
Davis originally qualified as a registered mental health nurse. She developed her career through successive specialist NHS nursing positions, most recently working in a vital role to support adults living with dementia.
She said: "ECHO has created a beautiful and sympathetic facility at Malsis Hall and it provides a great setting for recovery.
"I believe the people supported by the service deserve respect and to be valued, and this role means I will be supporting individuals at the time when they need most support, which is a privilege."
Khurram qualified from the University of Leeds after completing her doctoral training and has three years post qualification experience across different specialities, including health and forensic settings for adults.
She started her career supporting young cardiology patients and their families, before moving to work in a secure setting to help people with complex mental health needs. She was promoted to a senior role within a year.
She said: "I enjoy being part of a multi-disciplinary team and am greatly looking forward to getting to work with our patients and service users.
"At Malsis Hall our patients and service users can benefit from a wide range of therapeutic interventions, carefully adapted for each person, and I'm looking forward to seeing the full impact of this long-term therapeutic care approach within a setting that can provide a pathway back to the community."
ECHO medical director, Dr Steve Wilkinson, said: "Nadia and Michelle are both compassionate and skilled health professionals and we're very pleased that they've joined the team at Malsis Hall.
"These appointments have enhanced our services and demonstrate our commitment to our patients, service users and their families."