Hopes new trade agreement will boost £165m of regional exports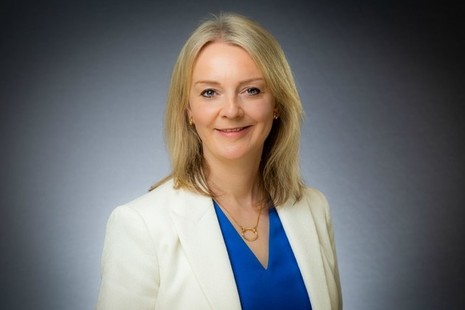 Businesses in Yorkshire & The Humber are set to benefit from the new UK-Japan Comprehensive Economic Partnership Agreement which was signed by Trade Secretary Liz Truss and Japan's Foreign Minister Motegi Toshimitsu in Tokyo this morning (Friday 23 October). The agreement benefits fabrics and textiles, going beyond the previous agreement by securing new export opportunities for clothing manufacturers in Yorkshire & the Humber.
It is hoped the deal will build upon the region's existing trading relationships, with Yorkshire and the Humber  exporting goods worth over £165 million to Japan in 2019, and could benefit over 600 business in region.  With the ultimate ambition of boosting trade between the UK and Japan by £15.7 billion, driving economic growth, and increasing UK workers' wages by £800 million in the long run.
It is also the first agreement that the UK has secured that goes beyond the existing EU deal, with enhancements in areas such as food and drink, creative industries, digital and data.
One Yorkshire business which is already benefiting from the Japanese market is fourth generation family business, Abraham Moon & Sons, which has been manufacturing luxury wool furnishings from its mill in Guiseley since 1837.
Following support from the Department for International Trade, exports now make up 50% of its total sales, with Japan the second largest destination, accounting for 20% of exports and 10% of total revenue.
Martin Ellis, marketing manager at Abraham Moon & Sons, said: "Japan has been one of our top exporting markets for years, and thanks to the Department for International Trade we have attended several exhibitions, like the Country Life Fair in Tokyo and Hankyu British Fair. This was instrumental in establishing our position abroad and showcasing the best of British wool."
The UK-Japan trade deal will support British exporters of leather goods and clothing through reduced tariffs.
Other benefits through this new agreement include:
A boost for UK brands with protections for more iconic British agricultural products, from just seven under the terms of the EU-Japan deal to potentially over 70, including Yorkshire's Wensleydale Cheese and English sparkling wine.
Supporting UK car and rail manufacturing jobs at major investors through reduced tariffs on parts coming from Japan, streamlined regulatory procedures and greater legal certainty for their operations
Strong tariff reductions on key agricultural products like pork, beef and salmon will benefit farmers and food exporters
British consumers to benefit from cheaper, high-quality Japanese goods, from udon noodles to Bluefin tuna and Kobe beef
International Trade Secretary Liz Truss hailed the agreement stating: "Today is a landmark moment for Britain. It shows what we can do as an independent trading nation, as we secure modern and bespoke provisions in areas like tech and services that are critical to the future of our country and the reshaping of our economy.
"Trade is a powerful way to deliver the things people really care about. At its heart, this deal is about creating opportunity and prosperity for all parts of our United Kingdom and driving the economic growth we need to overcome the challenges of coronavirus.
"The agreement also has a much wider strategic significance. It opens a clear pathway to membership of the Trans-Pacific Partnership – which will open new opportunities for British business and boost our economic security – and strengthens ties with a like-minded democracy, key ally and major investor in Britain."
The signing of this agreement also signals Japan's strong commitment to supporting the UK's accession to the Comprehensive and Progressive Agreement for Trans-Pacific Partnership (CPTPP), one of the world's biggest free trade areas, covering 13% of the global economy in 2018 and more than £110bn of trade in 2019.
Mark Robson, Head of Yorkshire & The Humber at the Department for International Trade, said: "It is brilliant to see businesses like Abraham Moon & Sons enjoying success in Japan.
"The trading relationship between Yorkshire & The Humber and Japan is already strong and this new partnership between our two countries is reason for optimism about the years ahead.
"Exporting will be a key pillar of our region's economic recovery from the pandemic. The Department for International Trade is working hard to get more businesses of all sizes across Yorkshire & The Humber expanding into new markets."