Fast growing film company riding a wave of success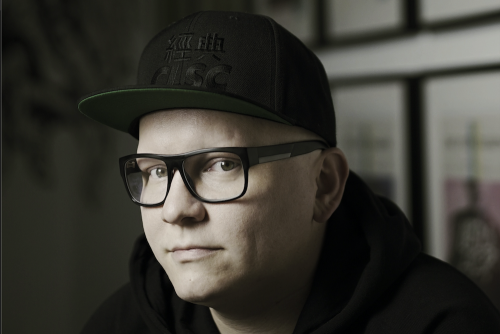 Rapidly-growing film company The City Talking is riding a wave of success and attracting global attention.
It recently premiered the second season of its documentary Take Us Home, which followed Leeds United on its rollercoaster journey back to the top flight of English Football, on Amazon Prime. However, the story of The City Talking team is just as exciting.
The production company, started life producing a self-titled magazine before moving into film.
The core team, who have all been part of the hit series, have been working together for years and had a good pedigree in the Leeds sporting arena prior to making Take Us Home, having already produced two feature films. The first on Leeds United – 'Do You Want To Win' which chronicled the club's road to victory in the final season before the launch of the Premier League, and the second on Leeds Rhinos, chronicling the rugby league club's rebirth and its chase of the treble in 2015.
However, it feels that following the second series of their documentary things are starting to get exciting. In fact, before any critics could have their say on the conclusion to the Leeds United trilogy, three of the original team – founder and director Lee Hicken, Head of Studios Giuseppe De Luca and Art Director Shang-Ting Peng, were already on the ground in a different city, to bring their style of storytelling to the Bundesliga.
To be fair, this is not an overnight success story, the team has over the last three years produced more than 50 hours of content for the likes of Sky Sports, Amazon and the BBC. And away from series has found time to create an advert for the Leeds United's latest Adidas kit. An advert which was the most viewed content on adidas UK's Twitter channel since 2017.
It's with all this going on that TheBusinessDesk.com sat down with Hicken to talk about their success; but it's clear for Leeds native it's not about what they've done it's about where they're going and the company's next chapter.
"It's been an interesting few years" Hicken explains "we've produced films about topics which we care about, but also about a city which we love, Leeds.
"It felt like we were part of the shift in mentality which has been happening over the last decade where Leeds and Yorkshire as a whole has had a shift in mentality and decided to show some confidence and ambition."
It's this change of stance from unsung location for business success to being a destination for growth, which many have attributed to helping bring new employers and investment in.
Hicken comments: "We all knew Leeds was great, but I grew up with mates in Manchester always talking it up and realised we had to do the same for our city. What's great is everyone in the city is doing it from Tom Riordan in the council to ourselves and other businesses, and now you're seeing the results with the likes of Channel 4's move."
So does Channel 4 provide opportunities for him and The City Talking team?
"So far we've been fortunate enough to work with some fantastic people and brands but of course we want to work with Channel 4. We've got a series we're developing at the moment that could be for them; but if it's not this one I'm sure we'll do something together in future."
Hicken's excitement about the industry and confidence are captivating, however his approach is a testament to the firm's success and the quality of the team around him.
"I think as a team we always had a shared vision and a confidence that if we produced something good others would see it" he explains when talking about the challenges of being a small independent production company. 'Do You Want to Win' was perhaps one of those pieces of content. "We made the film for the first Leeds International Festival and for fans of the club, but then Amazon wanted it. That in turn opened doors to us for these two series and got our name out there", he continues.
"Don't get me wrong it is a grind and we still have moments when we're talking with people in London or LA about ideas and they say let's meet for coffee, not realising we're up north. But I always say I can't do last minute meetings but give me a bit of notice and I'll be there."
So what's next, another series on Leeds United? "No" exclaims Hicken, "I think we got the beautiful ending, we told the story of the revolution of getting back to the Premier League. Now for us it's onto different places, different cities, different stories."
"We've been busy working with Pulse Films on a new series about Berlin as a city, Hertha Berlin as club and the Bundesliga. Which feels amazing considering this is one of the best production companies in the world, having just released Gangs of London and the Beastie Boys documentary.
"In fact right now we have four or five shows which we're working on, and for the first time, none of them are in Leeds. Which is sort of the evolution of The City Talking as we're moving on to national and international projects."
However Hicken says the team doesn't dream of just making documentaries and is looking to make a play into fiction.
"Documentaries and docuseries are great and that will be the next 12 months and they'll include sports as well as other topics. Then by the end of 2021/22 we plan to be making our first scripted stuff, which we're working on now. That [fiction] space is where we want to be, because we can't control documentaries, we can control a script."
Having touched on connections with London and LA, it would be wrong not to ask Hicken about the draw of America.
"It would be a lie to say we don't want to work in America because who wouldn't and I've got a few meetings lined up for when Covid is over as there are some real opportunities out there for us. But I've always said we're a Leeds-based company and it's in our DNA. Just because we're making stuff all over the world doesn't mean our base shouldn't be in Leeds, I also think it's the Northern rebellious, defiant streak in us."
He adds: "Ultimately it can sound glamorous, six or seven weeks in a top hotel, filming all over the world, but no matter how good the hotel is or cool the city is you miss a cup of Yorkshire Gold and other small things from home. So, Leeds is always going to be our base for sure."
So what does this mean for the business, well growth. Hicken says: "We've got shooters, editors, designers and production staff, all in-house. We are growing quickly in terms of both revenue and the talent we have at our disposal, but this is just the start of what we want to achieve. We will continue making content that gets people excited and tells beautiful stories and we hope our work helps Leeds and Yorkshire continue to grow its screen industry"