Wakefield's £7m world-leading innovation centre revealed
Production Park, the UK's leading facility for the live events industry, has revealed details of a new £7m research and development project at its Wakefield campus.
Construction started this month at the XPLOR development which will become the UK's first specialist innovation centre in the live events industry, when it completes in Spring 2022.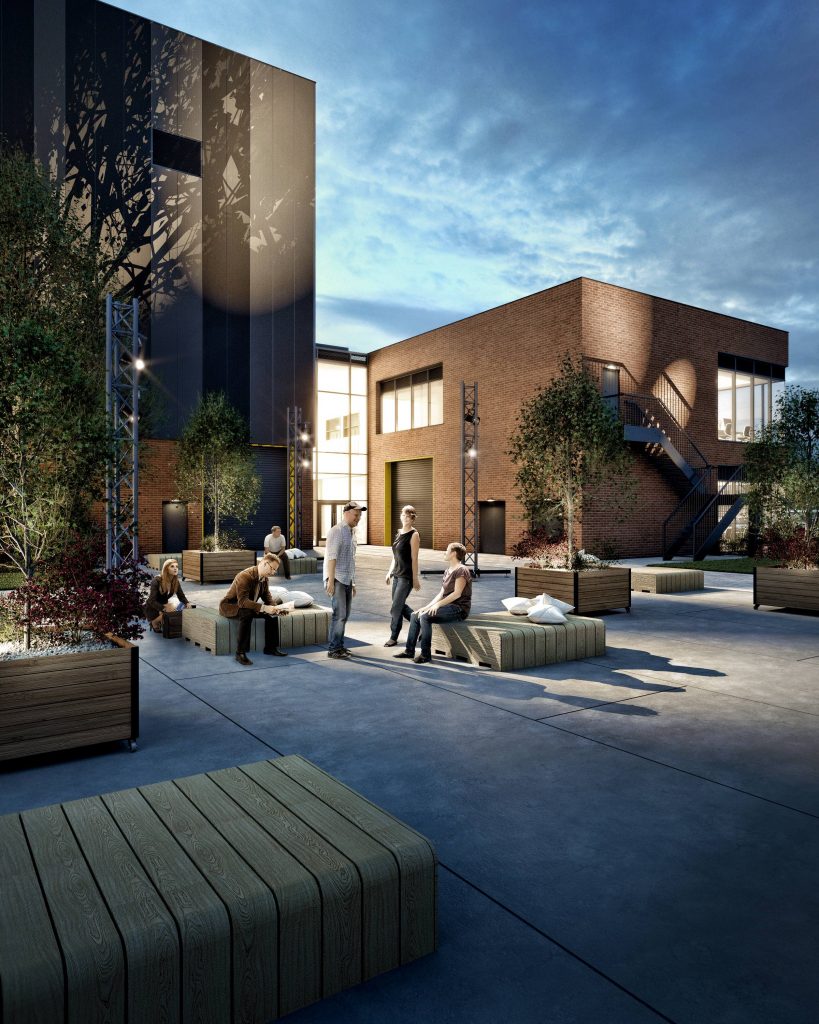 The facility, a partnership between Production Park's Backstage Academy and Wakefield Council, is set to be situated on the industrial park in South Kirby, building on the site's current provision for businesses working in the live events industry, spanning technology, creative spaces and higher education.
The team leading this new centre of innovation believe it will foster "disruptive growth" for SMEs within the industry who might have faced uncertainty due to Covid-19, and hope it will further invigorate the sector which is estimated to be worth £30 billion to the UK's economy.
The  centre and its specialist equipment, will be used to deliver a support programme targeting SMEs across the live events industry, covering specialisms such as music, TV, film, sports, corporate events, theatre and arts, further bolstering the Park's current offering. However speaking to TheBusinessDesk.com recently Jim Farmery development director at both Backstage Academy and the XPLOR development explained that the hope is this new site will also help foster innovation that could be brought into other sectors.
He said that despite the challenges brought about by the current pandemic "it's interesting how much this period will open people's eyes both on the supply and client side to what solutions [live events] can bring to other industries." Explaining that the professionals in the live events industry already have technical skills that can be adopted or transferred into other fields and therefore by bringing the industry together with other sectors there is an opportunity to disrupt and create new solutions to challenges.
The new development will incorporate 2,520m2 of specialist knowledge and innovation and include:
Large scale design/prototype spaces suitable for testing, modelling and building both physical and virtual environments
Multi-use space suitable for SME workshops, presentations and meetings
Workshop space equipped with specialist equipment in areas such as rapid prototyping and additive manufacturing
Pre-visualisation suites where new products, stage sets and other large structures can be built and modelled virtually, together with systems control, prior to full manufacturing
Design space where scenic artists and creative businesses can try new techniques including automation, augmented reality and virtual reality tools
Farmery, added: "We're incredibly excited about the launch of XPLOR, which has come at a vital time for our industry. Not only will it facilitate business growth in the region, but as a UK-first powerhouse for the events industry, it will also drive employment within the sector.
"XPLOR will also play a pivotal role in fostering disruptive growth of the industry's SMEs, who might need support in taking their business to the next level or adapting to challenges posed by the impact of Covid.
"SMEs will approach us with a challenge, idea or product, and our team will work closely with them to cultivate the concept and bring it to fruition. We'll be holding boutique mentoring sessions for SMEs keen for support, which will include face-to-face or virtual master classes, workshops, residential weekends, hack challenges and access to an e-learning platform. It's not only a really exciting project for Production Park, but for the wider UK live events sector, too."
Cllr Denise Jeffery, leader of Wakefield Council said: "This is fantastic news and a welcome boost for the creative and digital industries sector and for our district's overall economy as we begin to recover from impact of Covid-19. We have amazing talent in our district and this investment will help to encourage growth and job opportunities in the live events and digital industries. It also supports our ambition to foster the development of creative and digital industries and new job creation across our district."
"This investment also supports new business incubation and job creation capacity being brought forward in Wakefield city centre via the WX3 scheme."
Farmery explained the aim of the new innovation centre was not quite the same as projects such as the Advanced Manufacturing Research Centre in Sheffield, stating: "We're [XPLOR development] not like the AMRC which is heavily focused around manufacturing, engineering and key sectors, and we're not like Media City which is purely focused on content and broadcast. We are kind of in the middle and it's an interesting space to be and that's where we see ourselves going and Production park growing."
The XPLOR project is one of a number of capital projects planned or underway at Production Park and was made possible through grant funding from the European Regional Development Fund (ERDF), and supported by Cultural Development Fund (CDF).