People: Signum FM; Trio Healthcare; British and Irish Trading Alliance; and more
X

Register for free to receive latest news stories direct to your inbox
Register
Doncaster-based facilities management company Signum FM has welcomed a new face to its growing team.
Matthew Johnson, a gas engineer from Rotherham, has joined the firm with more than five years' of industry experience, previously working at construction company, Interserve.
He said: "I'm really pleased and excited to be joining Signum, a company with a great reputation in the industry, and I am looking forward to bringing something new to the table with my experience and to grow with the business."
Jill Wood, managing director at the business, said: "We're excited to welcome Matthew to our expanding team. His skills and experience are the perfect fit for Signum and we know he'll be a strong asset.
"Our staff have worked tirelessly throughout 2020, supporting our clients through challenging times. It's fantastic to now be growing our team further, as we look forward to the next chapter of our business."
Signum FM provides planned and reactive maintenance services for businesses and schools across Yorkshire.
:::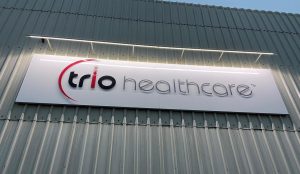 Skipton-based ostomy specialist Trio Healthcare has appointed experienced medtech industry veteran Douglas Le Fort to its board as non-executive director.
Le Fort's extensive career in medical devices includes eight years with Convatec Group Plc where, amongst other roles, he served on the executive leadership team, initially with global profit & loss responsibility for its Ostomy Care business.
More recently, he acted as senior VP for corporate development, with responsibility for M&A strategy for the Convatec Group, as well as being the executive committee member with responsibility for the 2016 IPO process.
He joins Trio following the company's recent multimillion pound funding from US finance company SWK Holdings.
In 2019, healthcare executives Richard Anderson and Spencer Kerry, former CEO and CFO of advanced wound care company Crawford Healthcare, took a majority stake in the business, working with CEO Lloyd Pearce to build a fully integrated ostomy business with international reach.
The appointment of Le Fort represents a milestone in the rapid commercial development of the business in preparation for the launch of a silicone ostomy product in early 2021, with the potential to transform the lives of ostomy patients worldwide.
Le Fort said: "Trio is a unique business in the ostomy market and I believe it is poised to make a huge difference to the lives of ostomates over the coming years.
"Trio has succeeded in product development where I believe all other ostomy companies have failed, and when its patented technology comes to market shortly, I believe it will deliver true innovation as well as significantly better outcomes for patients globally."
Lloyd Pearce, founder and CEO of Trio, said: "The Trio team is delighted to have appointed Douglas to the Board, at a pivotal moment as we push forward with our product development plans.
"We remain on track to launch the first in a series of ground-breaking products early next year, which we firmly believe will transform the ostomy market and, importantly, people's lives."
Richard Anderson, chairman of Trio, said: "The ostomy market is estimated to be worth $3bn globally, growing at 4% annually, but has seen little innovation over the past decade.
"The stage is set for a company that is truly motivated to use new technology to transform ostomates' lives.
"Our first-to-world product, to be launched in the coming months, represents not only a transformational step forward for our company, but provides that rare opportunity to disrupt an established market."
:::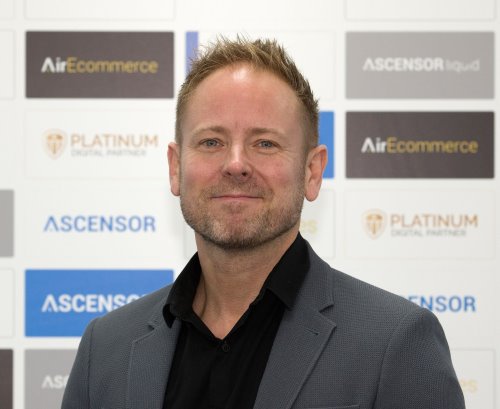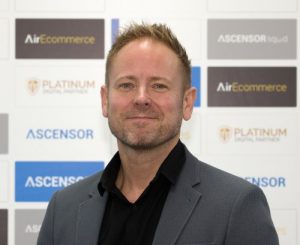 Andrew Firth, MD of digital marketing agency Ascensor, has been appointed to The British and Irish Trading Alliance (Leeds Chapter) as a board member.
Founded in 2012, the alliance is a not-for-profit international organisation. Its mission is to encourage and facilitate trade across the UK and Ireland, as well as on a wider international scale. It also champions women in business and commits to helping young people get ahead.
The Leeds Chapter of BITA was established in September 2020 and is led by chairman Tariq Hussain and vice chair Seán Doyle.
BITA's board members are experienced business owners and professionals from a wide range of industries and sectors who promote BITA as a diverse organisation.
Hussain said: "As part of our new Leeds group, we have invited Andrew Firth, MD of Ascensor, to join the Board as our marketing director.
"He has previously made a strong contribution to the activities of The British and Irish Trading Alliance and his new role will deepen his involvement with us.
"Andrew has a wealth of experience in marketing, particularly digital marketing, where he has led the planning and development of digital transformation for clients large and small."
Firth said: "I'm delighted to have been asked to join the board of The British and Irish Trading Alliance.
"They are a very successful organisation in developing trade links between the UK and Ireland, as well as internationally. I'm looking forward to actively contributing in my board marketing role."
:::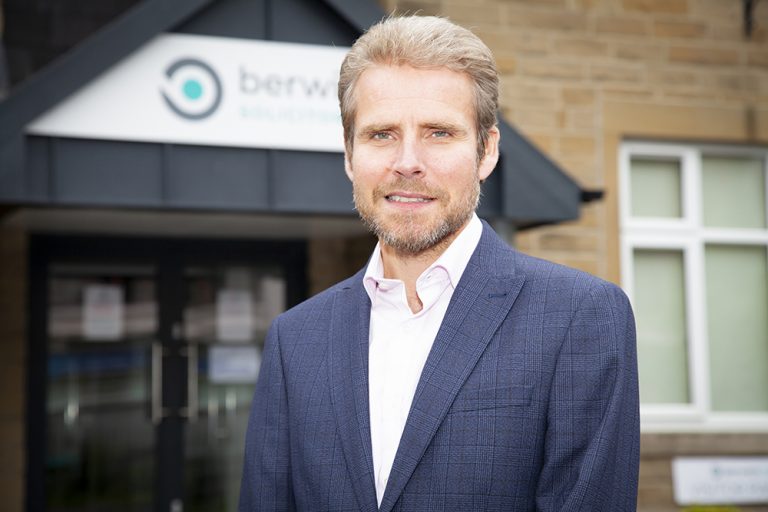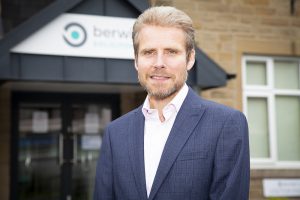 Berwins Solicitors Family Law specialist, William Kaye has been appointed to the Collaborative Working Party of industry body Resolution.
This national role will see Kaye work to promote the benefits of Collaborative Practice and to offer support and guidance to family lawyers across the UK, helping them to grow and develop their expertise in this area.
Kaye said: "As a passionate advocate for the Collaborative process, I accept this role with a huge sense of pride and am looking forward to being involved in shaping the future of this important area of law.
"My experience has shown me that the collaborative process, which allows couples to work constructively together through a divorce, has significant benefits for separating couples over more confrontational approaches.
"I hope that by working with Resolution and professionals from across the county, I will be able to play a part in ensuring more couples facing difficult situations can experience the best possible outcomes."
Head of Family Law, Danielle Day, added: "We are delighted to see William take on this role.
"As a well-regarded lawyer with over 20 years' experience, he has a great deal to offer and the ability to share best practice – particularly around the high levels of client care which Berwins prides itself on – will be a significant boost to the legal profession as a whole."