Heritage buildings restoration secures vital funding boost
St Mary's Church and the Minster in Beverley are two of 445 heritage organisations across the country set to receive a lifesaving financial boost from the Government thanks to the £1.57bn Culture Recovery Fund to help them through the coronavirus pandemic.
445 organisations will share £103m, including St Mary's and the Minster in Beverley to help restart vital reconstruction work and maintenance on heritage sites, keeping venues open and supporting those working in the sector.
A grant of £600,724 has been awarded towards the total project cost of £875,016 to replace the lead roof and gutters on the east end of the nave of Beverley Minster.
This project is the second phase of a longer-term repair and conservation strategy for Beverley Minster and follows on from a project to re-lead the roof to the Lesser South Transept, in part funded by the National Lottery Heritage Fund, which is due to complete this autumn.
The project involves urgent work on the roof and includes replacement of failed leadwork and gutters, and structural repairs to the roof structure.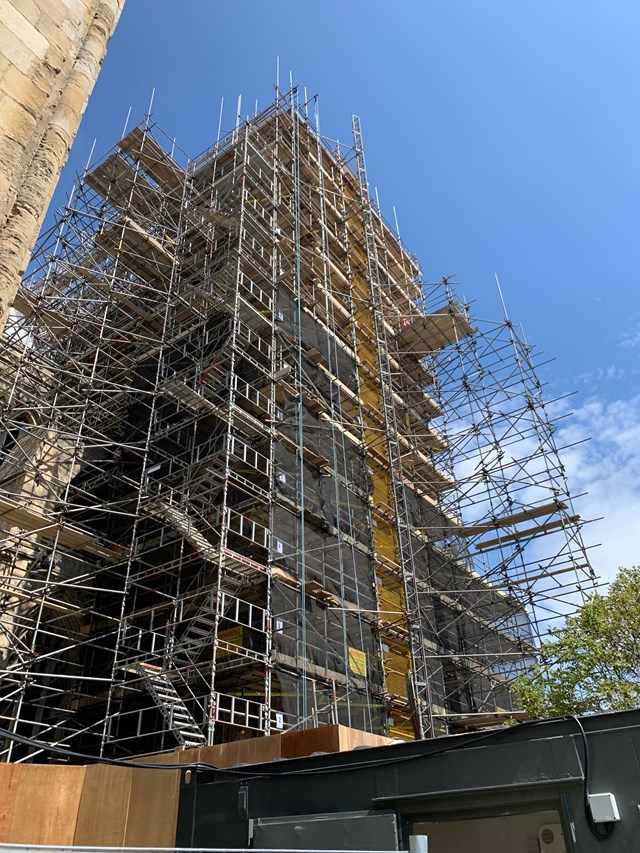 In addition, a grant of £139,280 has been awarded towards a total project cost of £309,280 to restore the south nave clerestory of St Mary's Church.
The project forms the second phase in a longer-term programme to repair and conserve the crumbling stonework of the entire church.
It follows-on immediately from the restoration of the North Nave Clerestory which began in 2019 with a grant from the National Lottery Heritage Fund.
The St Mary's project focuses on the remaining vulnerable part of the Tudor nave. This will safeguard the largest area of the building which is of exceptional interest having been rebuilt (1520-31) on the cusp of the English Reformation.
This funding is from the Culture Recovery Fund for Heritage and the Heritage Stimulus Fund – funded by Government and administered at arms length by Historic England and the National Lottery Heritage Fund.
Both funds are part of the Government's £1.57bn Culture Recovery Fund which is designed to secure the future of Britain's museums, galleries, theatres, independent cinemas, heritage sites and music venues with emergency grants and loans.
Tim Carlisle, chairman of Two Churches One Town, said: "Beverley Minster is the largest parish church in England and is equal to the greatest of our cathedrals; after Westminster Abbey – the twin towers of which it may have inspired – it is regarded as the most impressive 'non-cathedral' church in England.
"St Mary's is often described as one of the most beautiful parish churches of England and of the highest quality.
"Today these two buildings are among the top places to visit in the East Riding of Yorkshire attracting more than 100,000 visitors and attendees at festivals and events (excluding church services) each year."