People: Bowman Riley; CC33; Operance; and more
Michael Feather has been promoted to the role of managing director in a strategic move to provide focused leadership at Bowman Riley.
The promotion is the first in a series of changes for the Yorkshire-based property consultancy with 60 staff and offices in Leeds, Skipton and London.
Feather will be managing business operations across the company supported by an experienced board of directors and associate directors.
Following a challenging but ultimately positive year in 2020, he will be focusing on delivering a forward-thinking business plan focused on continuously improving client care, efficiency, commercial results and business generation.
Bringing more than 20 years' experience in the property industry, he has been a pivotal member of the senior leadership team since 2014.
An architect by profession, Feather initially started his career at Bowman Riley as a work experience student. Following several years working in London, he returned to his Yorkshire roots and in 2009, full circle, back to Bowman Riley.
He said: "I am honoured to take up the role of managing director at Bowman Riley.
"Our talented team has shown incredible resilience and flexibility as we continue to adapt and make positive changes to ensure we develop our service offering and strengthen our place in the property market in the coming years."
:::
South Yorkshire contact centre CC33 has announced the appointment of five new staff who join the company's management team.
Melanie Froggatt is joining as head of compliance and will look after risk identification and risk management, assurance reviews and audit activities. She will also monitor and feedback on campaign compliance and quality.
She joins with 15 years experience in the energy sector, having spent most of this time as the senior compliance assurance manager.
Danusia Lubas-Brebner will take up the role of recruitment & onboarding manager, where she will be responsible for recruiting new starters, scheduling new hires training, creating company policies and processing employment documents.
With 15 years experience in recruitment and HR, she has previously worked within the customer service and aviation sector as a sales expert as well as working as a HR co-ordinator.
Aliesha Devy will join as a communications coordinator and will primarily be responsible for maintaining the firm's social media presence, design work and supporting the recruitment department.
Previously working within customer service, her experiences range from working as a team manager in a contact centre to reception work. She has also worked in design and business management.
Both Karen Hughes and Emily Passmore have been appointed as operations managers, where they will be responsible for managing campaigns to deliver KPIs, improving revenue, ensuring client satisfaction, running incentives, among much more.
Hughes has a background in occupational health, having spent the last 14 years supporting companies in the operations of their health policies.
CC33 has created more than 300 jobs during 2020 across its three offices – two in Sheffield (Allen Street and Ecclesall Road) and one on Mansfield Road, Rotherham.
Froggatt said: "I am really excited about joining CC33 at a time of such growth for the company.
"One of the things that struck me about the firm was the sheer commitment the teams have in going above and beyond for our clients and that is something I wanted to be a part of."
Paul Fletcher, director at CC33, said: "The talent that we've brought into the business over recent months, with their vast knowledge, expertise, and fresh ideas will take us to the next level, and will no doubt add a huge amount of value to clients and employees right across the business."
:::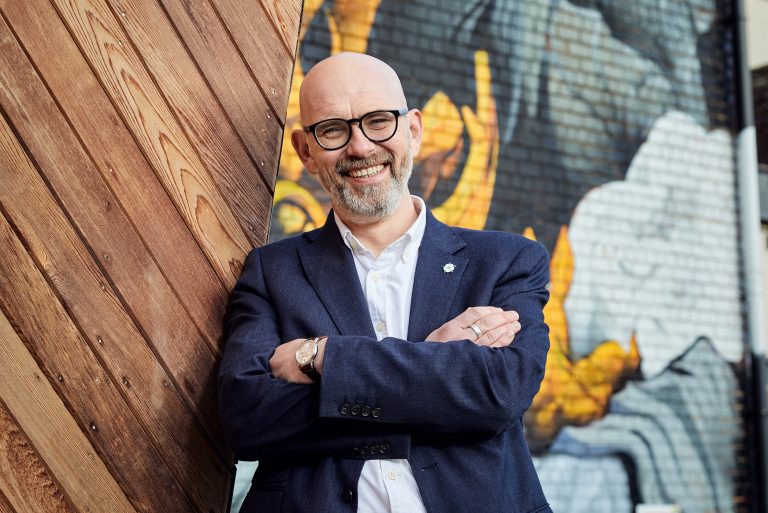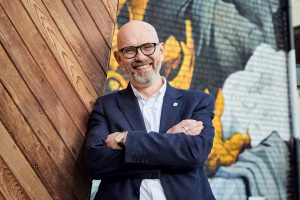 A Hull-based digital building information software company aiming to revolutionise the construction industry has appointed an expert to play a key role in driving forward the adoption of innovative technology.
Operance's smart building software platform aims to make buildings safer, healthier and more efficient by creating a digital "golden thread" audit trail of information relating to facilities' entire history, enabling increased ownership and accountability.
The software will define, coordinate and audit building operations and maintenance (O&M) information via the Operance "Coordinate" web application during the design development and construction stage.
It will then provide users with crucial detail in real time via the firm's "Operate" mobile app post-handover, ensuring risks and facilities management operations are managed through the full lifecycle of buildings.
Operance is set to be launched to the market early next year, with its development and commercialisation supported by securing £250,000 from the Northern Powerhouse Investment Fund, managed by Mercia Asset Management.
The business has appointed Tom Oulton, one of the country's leading Building Information Modelling (BIM) professionals, as digital transformation lead.
He is chairman of both the UK Constructing Excellence Digital and Constructing Excellence Yorkshire and Humber best practice organisations.
Oulton also sits on the steering group of thinkBIM, a network of specialists set up by Leeds Beckett University.
He left his position as principal consultant at global real estate and infrastructure consultancy Turner & Townsend to take on the challenge at Operance.
"To me, this genuinely is a game-changer," he said. "There isn't anything out there that does what Operance does, in the way it does it.
"There are software packages that address some aspects of digital estate management, but nothing that brings it all together on one platform that is easily accessible on the user's phone.
"Operance will take information from cradle to grave and bring together whole life data management for the built environment."
Following the Grenfell Tower disaster, the Hackitt Report was published in May 2018 with 50 recommendations on how to improve the design, build and operation of buildings and facilities to make them safer and more efficient, including creating a digital lifecycle record. A public inquiry into the tragedy is ongoing.
"You can't let a tragedy as terrible as Grenfell happen without it bringing about fundamental change," Oulton said. "You've got to break down the system and rebuild it.
"Operance is at the very core of this – by defining, curating and managing all the relevant information in the entire lifecycle of a building. Through this software, the concept of the golden thread can now become a reality."
Scott Pilgrim, Operance chief product officer, said: "Tom is renowned for fostering relationships and a supportive culture with customers and industry bodies.
"His industry knowledge, vision, leadership and commitment to the successful implementation of digital estate initiatives make him stand out among the construction community.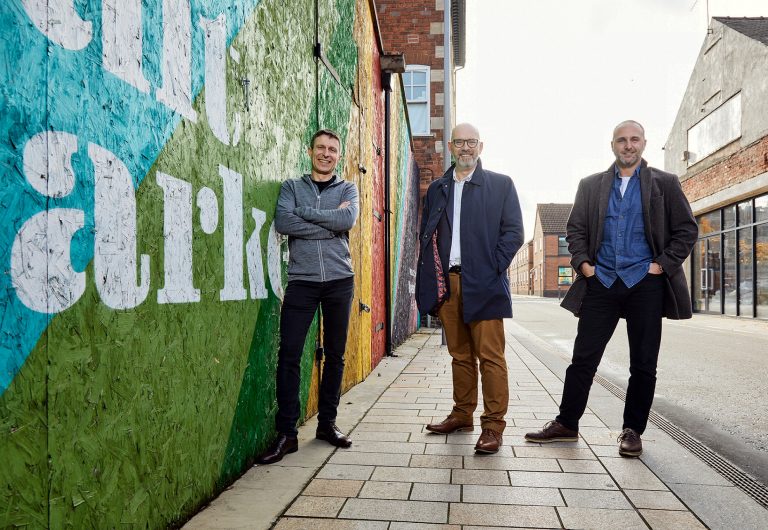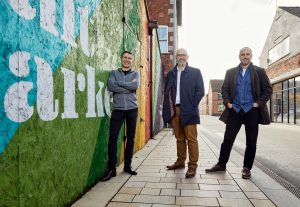 "His appointment will be of great benefit to clients aiming to extract greater value from their estates."
Oulton is the latest addition to the growing Operance team. Experienced tech business leader and consultant Nigel Hedley was recently appointed chairman, while developer Paul Mennell has been recruited to the technology team.
They have joined existing colleagues Pilgrim, chief technology officer Tim Mutlow and chief executive Ian Yeo.
Yeo said: "We want to grow our team with the best of the best and our recent investment has given us the runway and opportunity to do this.
"It's important that everyone we employ has a subset of unique skills and new people are able to enhance and challenge our approach. Our recent appointments tick all those boxes."
:::
Sheffield-based insolvency practitioners Wilson Field have further strengthened their team, as another employee continues to rise through the ranks and become a licensed IP.
Phil Stone, who specialises in corporate insolvency and business turnaround, recently became a fully licensed insolvency practitioner, after passing the Insolvency practitioner exams in 2018.
It means he is now able to personally take on appointments.
Stone said: "I'm really pleased to have taken this step, it's been a long road but getting my licence makes it all worth it.
"My licence means the responsibility for making the big decisions now rests with me."
Already a qualified accountant, Stone started working in the industry in 2001 and has a wealth of experience advising companies from small owner-managed businesses to large corporations with multi-million pound turnovers across numerous sectors.
His gaining his licence means Wilson Field takes its number of licenced insolvency practitioners to seven.