Large parts of Yorkshire to face highest level of virus related restrictions
The Government has this morning announced full details of its new regional tier system for England, designed to prevent a resurgence of Covid-19.
It will come into force after the national lockdown ends on December 2 and means tough rules for swathes of Yorkshire. Tier three regions will include all of The Humber, West Yorkshire and South Yorkshire.
Tier two restrictions will apply in York and North Yorkshire.
In tier three people can only meet other households in outdoor public spaces like parks, where the rule of six applies.
Pubs and restaurants will have to remain closed, except for delivery and takeaway. Indoor entertainment venues will stay closed.
But gyms and close-contact beauty services like hairdressers will be able to open in all tiers.
In tier two areas pubs and restaurants will have to shut at 11pm and alcohol can only be served as part of "substantial meal".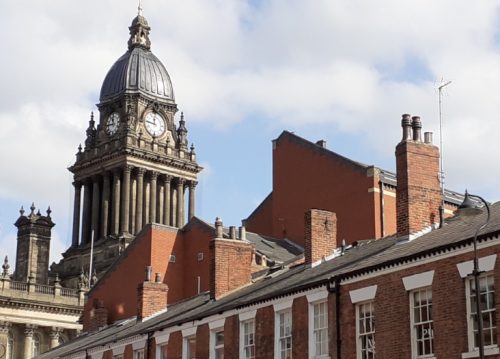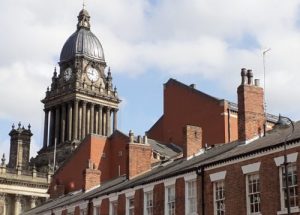 Councillor Judith Blake, leader of Leeds City Council, responded: "The Government has today announced that Leeds will move into tier three restrictions after the current lockdown ends.
"Whilst local councils have not been involved in discussions around which tier they will move into, we have been working closely with our partners and communities in Leeds to ensure we are prepared for changes to restrictions and that support is in place that will minimise the impact on our residents and businesses as much as possible.
"I would also like to once again thank the people of Leeds for their patience, diligence and compassion over what has been an incredibly challenging time for the city.
"There is light at the end of the tunnel and if we continue to do all that we can to protect ourselves and each other, we can and will emerge from this crisis together."
Sheffield City Region Mayor, Dan Jarvis, said it was important South Yorkshire does not have to stay in tier three a moment longer than necessary.
"I welcome Government plans to review our tier arrangements every two weeks, because every extra day we are under restrictions could be the difference between a business surviving the pandemic or going under," he added.
"It is now essential we get a roadmap to get us out of tier three as a matter of urgency.
"We need absolute clarity and consistency from the Government about the criteria for areas moving between the tiers. We need a test and trace system that is fit for purpose and we need clear communications.
"In South Yorkshire the rate of new infections, and more importantly the number of older people in hospital with the virus, is moving in the right direction.
"We've been under tighter restrictions in South Yorkshire since October 24, and they are slowly suffocating businesses, particularly in the hospitality and events sectors.
"They are now being hit again just as they enter their busiest time of year.
"Any restrictions must come hand in hand with a robust package of economic support to protect livelihoods. There must be no gaps in support for people and businesses affected.
"These restrictions are necessary to protect the health of our residents, but it's deeply concerning the Government yet again excluded Mayors and local leaders from the decision-making process around the new tiering arrangements.
"We now have to make these restrictions work on the ground, so it's only right that we are properly involved in the process."
Councillor Richard Burton, leader of East Riding of Yorkshire Council, said the authority would continue to do everything it can to keep supporting local people and businesses through the pandemic.
He said: "The vast majority of our residents and businesses have been fantastic in their efforts to curb the spread of COVID-19 and in supporting each other through this pandemic.
"We know some residents, along with business owners, managers and workers, will be frustrated with this news and we know there will be understandable concern about the situation but we will continue to do all we can to protect and support our most vulnerable residents, to suppress the spread of this virus and to save lives.
"There are reasons for optimism. More is now known about Covid-19 than at the start of the pandemic and good progress continues to be made in terms of vaccine development and the use of therapeutics to aid in treatment."
The Leaders of West Yorkshire Councils said in a joint statement: "We are playing our full part to reduce rates of transmission and accelerate our recovery and will continue to work constructively with Government so that we can leave tier three as quickly as possible with the social and economic benefits that would bring.
"It is essential that as our region moves into tier three, the right support is available for our communities so we can continue the progress we have made in cutting COVID-19 cases and protecting jobs and business. We will continue to press the Government to address gaps in business support, particularly those affected by restrictions but not directed to close. The Additional Restrictions Grant given to areas moving into tier three will run out once demand from national lockdown is met and, with no further discretionary funding available, otherwise viable businesses could be forced to close for good. Our West Yorkshire Economic Recovery Plan has the potential to create 70,000 jobs with the right funding.
"We know that people self-isolating are finding it hard to access the financial support that should be available quickly and easily and that applications are exceeding expected demand.
"We have demonstrated the impact effective local contact tracing can have on infection rates and could do even more if the £8 per head currently available to support this work was increased, if there was a joint action plan to better integrate local and national elements and with the timely testing and transfer of national data.
We are asking the Government to work with us to urgently address these issues so we can protect the health, jobs and incomes of our communities and, with the hope offered by emerging vaccines, be in the best position possible to recovery quickly from the impact of this pandemic.