Covid creates opportunity for Leeds firm
X

Register for free to receive latest news stories direct to your inbox
Register
There has been a lot of discussion about the challenges brought about for businesses by a global pandemic.
Some sectors such as live events have been particularly hard hit, but unbelievably one of those businesses has said this global crisis, created them an opportunity.
The Equinox Group, are a hidden Leeds-gem, located just outside the city centre they design, build and project manage trade show exhibition stands, events and experiential activities for many blue chip companies across a variety of industries from around the world. But as with many businesses in late February and March it faced a difficult period. In the midst of redesigning its entire office space for an expanding workforce, and with teams on the ground in numerous European countries and in the US, for all intent and purposes the business stopped overnight – its orders were postponed and its workshop went silent.
That's a lot to take in, but in a testament to the team's attitude, it not only took it in its stride, but it eventually enabled it to actually grow a business line which had been under serving for several decades.
As all the firm's traditional revenue streams often linked to events and trade shows were on hold, the directors realised now was a time to push its expertise in commercial interiors.
"As a business we have delivered countless reception areas, experiential showrooms, and retail fit outs, for our trade show clients, but the wider commercial interiors market was never really an area we focused on nor outwardly promoted. We have an amazing diverse skillset here at Equinox and are often tasked with providing our expertise in creative design and manufacturing for agencies under our 'white label' offering for more permanent interior installations", explains joint managing director of The Equinox Group, Carl Criscione.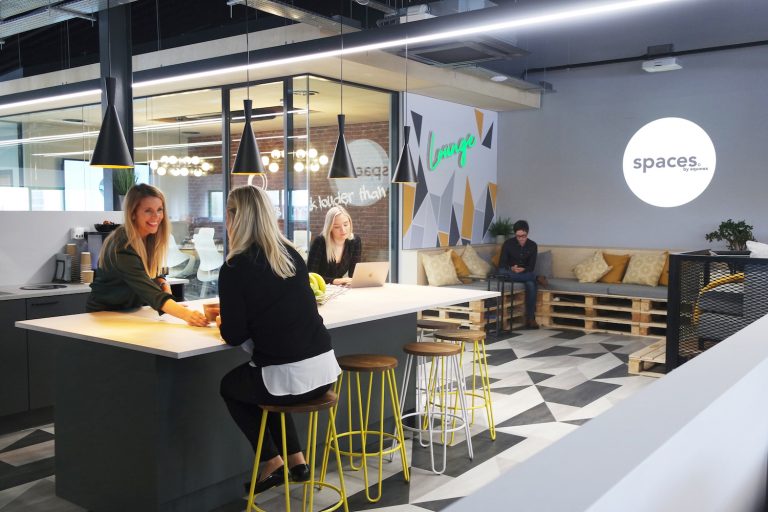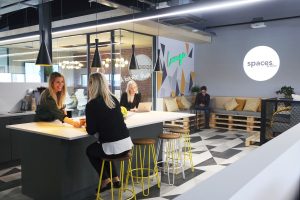 The directors of the company saw that as businesses looked to return during and post pandemic they'd need to adapt their workspaces to be COVID-19 compliant and that Equinox's experience and skills in semi-permanent and permanent construction could be of use.
It is from here that spaces by equinox was born. Since then The Equinox Group has continued to deliver its own office transformation, showcasing how workplaces will need to adapt and be flexible with their spaces, by creating a small-scale TV broadcast studio for its clients, as the need for digital virtual events grows in importance whilst live events are on hold, as well as taking on over a dozen projects with this new business.
"Like many in the event industry we were worried about the impact Covid-19 would have. We saw many events, including the likes of MIPIM put on hold and then cancelled, we furloughed some staff and we sadly did lose some", explains Criscione.
"But as soon as spaces by equinox was born, we started to bring people back from furlough. Because the thing about creative people is they want an outlet for it, so for us as designers, joiners and technicians the move to creating new exciting workplaces and retail showrooms and then virtual events has been one we've enjoyed, as it's offered many new challenges."
What of the future? Well the team are positive, Criscione asserts: "Events will come back, perhaps not as they were, but they'll come back. Some of the developments as a result of Covid-19 in virtual and augmented reality delivery will remain, grow and become a part of our overall offering.
"But for now, we're trying to remain optimistic and see it [Covid-19] as an opportunity from which we can grow and diversify our operations. We've been fortunate that as a business we've worked across a broad range of sectors from aerospace to healthcare, defence to sportswear and that in some ways has sheltered us from the potential worst impact of the pandemic, as some of our annual projects such as interior fit outs still went ahead, just under very different circumstances. It's that breadth of work we want to grow with spaces by equinox to ensure we're creating sustainability and longevity within our business."
It is clear The Equinox Group, like many businesses and particularly those in the live events space, has been hit hard by Covid-19, but over the last few months its team has done something certain businesses and leaders have. It has viewed this forced slow down as an opportunity for effective diversification to ensure growth and prepare for a post-COVID-19 future.