Agency round-up: Extreme; Ascensor; Engage; and more
Yorkshire-based digital marketing agency, Extreme, has welcomed two new brands into its growing client portfolio.
Reflecting growing demand for ecommerce website development, Lidgates, a premium butcher, has enlisted the Harrogate agency to create a comprehensive new Shopify store.
And hygiene product specialist, The Body Doctor, has also briefed Extreme to elevate the brand's entire digital presence and proposition.
Antony Prince, Extreme's managing director, said: "2020 has seen a huge acceleration and uptake in online shopping. Unsurprisingly, for many brands, this has underlined the importance of having an effective digital presence and marketing strategy.
"With retailers forced to reimagine their operations, as an official Shopify Partner, we've witnessed growing investment in, and demand for, the development of online ecommerce stores.
"Lidgates and The Body Doctor represent two very exciting additions to our client portfolio."
Amelia Wymer, marketing manager at The Body Doctor, said: "We have tasked Extreme with launching our new rebrand, taking complete ownership of our social media strategy and building us a brand-new, consumer-first Shopify website.
"We knew we needed an agency to join us on this journey and elevate our thinking."
:::
Leeds Law Society has announced a partnership with digital marketing agency Ascensor to develop its new website and digital marketing strategy.
Rachel Windle, head of operations at the Leeds Law Society, said "We are delighted to engage the support of Ascensor on the development of our website, which plays a key role in how we communicate with our members and our wider audiences."
The society is the voice for solicitors in Leeds and helps to shape the legal environment nationally and locally.
It also promotes justice through a broad range of work with influential stakeholders and opinion formers.
Windle added: "The legal sector is one of the most important parts of our local economy, and our purpose includes helping to grow this sector.
"We serve more than 4,000 members across the region, so it's crucial our web presence and our digital marketing capabilities continue to be first rate.
"The pace of digital innovation means we have reached the moment where we need to make key improvements.
"Our current website was successfully designed and developed by Webposse, which was acquired by Ascensor earlier in 2020, making them a natural choice to lead our improvement work."
Andrew Firth, MD of Leeds-based Ascensor, said: "We are delighted to have been asked help Leeds Law Society in the development of their website, which is a key communications channel to their members and key stakeholders.
"Our role will be to redevelop their website and create additional functionality so it delivers its current and future purpose to a broad number of audiences.
"We have also been asked to support the digital marketing requirements of Leeds Law Society and contribute our expertise in this era.
"Alongside the digital sector, the legal profession plays a huge role in the regional economy, and the team at Ascensor is looking forward to helping Leeds Law Society with its continued development."
Ascensor will also create a partnership package for Leeds Law Society member firms, which includes discounted web and digital marketing services.
Firth said: "By creating improved digital assets for the flagship organisation Leeds Law Society, we are hopeful their members will recognise the value we can add to their firms."
:::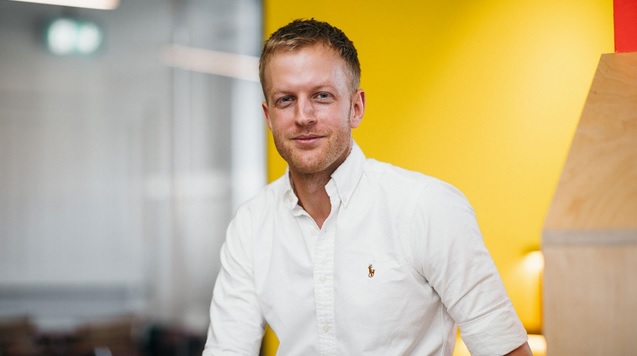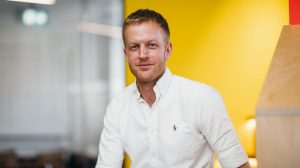 Leeds-based digital agency Engage has partnered with Clarion to a digital strategy and support the law firm on the build of a sophisticated new website.
The website has been developed to appeal to Clarion's target audiences of owner managed businesses (OMBs), large corporates, private wealth clients, and institutions, with content being restructured and delivered to the right group at the right time.
Recruitment was also a key factor in the design of the new website, to enable Clarion to attract the best legal talent in Yorkshire and beyond.
An ongoing SEO strategy will see a collaborative approach to create relevant and performance-based content geared towards growth.
The CMS platform delivered by Engage will enable Clarion to manage the site content and SEO in-house.
Jenny Rennocks, head of marketing at Clarion, said: "We've experienced significant growth over the past few years and we're confident that this will continue.
"We appreciate the important role of digital in supporting this journey, and the expertise of the team at Engage which has enabled us to deliver a range of projects to generate engagement, new hires, and new business leads."
Tom Schofield, creative director at Engage, added: "Having worked with the Clarion team for over a decade, we've enjoyed growing with them from their original 50 employees to well over 200.
"With digital now becoming an integral driving force for the business, Clarion briefed us on creating a website which aligns with, and reflects its approach to challenge the legal sector.
"We're really proud of the digital strategy and website we've developed, and we're looking forward to continuing  to drive performance and further business growth through digital marketing."
:::
Digital marketing agency Bolser has joined forces with a global manufacturer of pest and hygiene control products to launch a new device that can help stop the spread of Covid-19.
Knaresborough-headquartered Pelsis has introduced a hand-held electrostatic cleaning device known as a 'fogger' to fight the virus.
Called the Hurricane ES, the device works by charging tiny droplets of disinfectant solution and then dispersing them into the atmosphere at high speeds.
The particles then quickly and consistently land on surfaces to disinfect them. These features make the Hurricane ES especially useful in office, retail and leisure environments.
Leeds-based Bolser was appointed by Pelsis following a competitive pitch involving three other agencies to design, launch and maintain an ecommerce site for the new product.
The site, which is available in five languages, has generated significant numbers of orders from commercial organisations located both nationally and internationally.
Pelsis group marketing manager, Rob Henry, said: "Bolser provided the expertise and experience we needed to deliver a beautiful and effective ecommerce site on a limited budget and to tight timelines.
"The new site provides an excellent, user-friendly home for the Hurricane ES fogger and a range of other complementary decontamination products at a time when they are so important."
Bolser managing director, Ashley Bolser, added: "In the current global climate the need for industry-leading decontamination products, such as the Hurricane ES fogger, has never been higher.
"We were really pleased that Pelsis chose us as a trusted partner to deliver their new ecommerce site.
"It has been great to work with Rob and his team to create and launch a website that acts as an important resource for organisations wanting to provide safe and decontaminated environments."