Employee ownership deal agreed at refrigeration business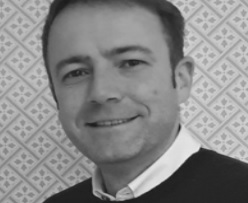 Yorkshire firm Wheatlands Aire Valley Engineering Limited (WAVE) has completed a transition to employee ownership.
Wrigleys Solicitors advised the business – which is based in Cross Hills, near Keighley – on the setting up of an employee ownership trust. (EOT)
Mark Williams has become managing director of WAVE, while company founder James Bailey will lead businesses operations, customer relationships, strategic development, and growth, along with nurturing up-and-coming talent.
WAVE operates in the refrigeration and industrial cooling sector – providing independent and impartial design, project support, technical trouble shooting and consultancy services.
A WAVE spokesman said: "The progressive ideals of an EOT will serve to enhance motivation, morale and the high-quality customer focused services that WAVE provides, and this in-turn will benefit WAVE's customers.
"The vision of WAVE founder James Bailey, shared by the team at WAVE, has always been that longevity and lasting success will only occur when the very best organisational culture is at the core of any business – where fairness and equity are its key drivers.
"This vision has made the formation of an EOT a natural progression.
"As WAVE continues to grow, this dynamic business model will ensure that the very best people will want to join the business, and its much-respected next generation development programme will continue to thrive under the expertise of more experienced employees."
The team at Wrigleys consisted of partner Malcolm Lynch and solicitor Mike Ford taking the lead on the transaction with partner Thomas Wainman providing advice on the trust aspects and partner Sue King and solicitor Michael Crowther providing input on employment matters.
A spokesman for Wrigleys said: "This comes at an exciting time for employee ownership matters as Wrigleys has just taken part in the Employee Ownership Association's EO Boost event and we look forward to being able to advise many more clients on the move to employee ownership going forward."