City briefs: Clipper Logistics and WANdisco
Leeds-based Clipper Logistics says it has experienced "unprecedented" levels of activity in its logistics operations in both the UK and continental Europe over the Black Friday and Christmas periods.
For the months of November and December, revenues in the firm's logistics business were 50% higher than in the corresponding period of the prior year, with strong growth in both e-commerce related activities and non e-fulfilment services.
It continues the strong performance seen in the first half of the financial year, where Clipper reported an increase in revenue from its logistics operations in the six months to 31 October 2020 of 27.9% to £270.2m.
Clipper adds it has fulfilled its one-billionth item of PPE ordered online through a portal established with eBay in the spring of last year.
This service has now been extended beyond local health care providers including GP surgeries and nursing homes, to educational and other communal establishments.
Steve Parkin, executive chairman, said: "Our strategic positioning in supporting the online trading of retailers both in the UK and Europe places us in a strong position to continue to deliver excellent returns to our shareholders.
"I am immensely proud of the ability of our teams across the business to continue to support our customers' exceptional growth.
"The strength of both our underlying markets and our new business activity provide us with an excellent level of confidence in the year ahead."
:::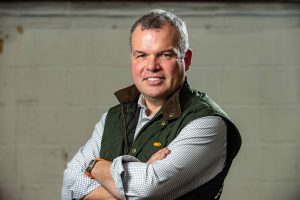 Live data company WANdisco says a developing pipeline of opportunities has reinforced its Board's expectations of delivering at least $35m/£25.6m revenue in FY21.
The Sheffield-based business says it made strategic process in 2020.
Its core product has been re-engineered from a traditional enterprise software platform to a cloud-first platform, which can be deployed in minutes without external assistance, enabling data transfer to begin immediately.
Across the year but predominantly in quarter four, WANdisco signed 11 customers requiring data movement to the cloud.
Its latest trading update today adds: "Through leveraging our cloud partners' sales teams, we expect to grow the customer base at a significantly faster rate in 2021 than in previous years.
"A number of customers in H1 2020 delayed their LiveData Platform for Azure purchase decision to wait for the availability of metered billing.
"This led to an impact on revenue recognition with a proportion of FY20 booked revenue expected to fall into FY21.
"Following the introduction of metered billing in October 2020, the company expects to report preliminary revenue for FY20 of at least $10.5m/£7.7m.
"Momentum has continued to build in H2 2020, with contracts won through both the Azure and AWS channels including a top three mobile operator, a large Africa based financial services firm, and a major US telecommunications business."
David Richards, CEO and co-founder of WANdisco, said: "In H2 2020 we delivered on our stated strategy and objectives, achieving metered billing and the go-to-market launch of our Azure product, coupled with significant progress with LiveData Migrator for AWS.
"We have entered FY21 with strong momentum, having continued to grow and convert our pipeline of opportunities with Azure and AWS in quarter four, reinforcing our expectation to achieve at least $35m revenue in FY21."