University is opening a centre to unlock leadership talent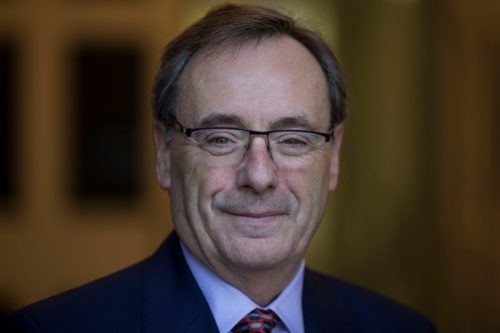 The University of Huddersfield will launch a Leadership Centre later this month.
It will provide practical leadership development which unlocks leadership potential and helps empower effective performance as organisations look towards a better 2021.
Based at the 3M Buckley Innovation Centre (3M BIC), the Sir George Buckley Leadership Centre will officially launch at a virtual event on 19 January 2021 to support aspiring and senior leaders in the region looking to develop their skills in 2021.
Named after Yorkshire-born leader and the University of Huddersfield's new Chancellor, Sir George Buckley, the centre will provide development programmes which strengthen leadership skills and empower inspiring and effective leaders to meet the challenges of a changing world.
Sir George was chairman of 3M, one of the world's most innovative companies, as well as other multinational businesses.
The centre will bring together leadership development experts from across the region alongside thinkers from the university to deliver Chartered Management Institute (CMI) accredited programmes, providing practical learning, peer group networks and specific organisation-based leadership projects.
Professor Bob Cryan, Vice-Chancellor of the University of Huddersfield, said: "Following a challenging year, it has never been more important to develop the leaders of the future as we navigate through significant social, economic, and environmental change, as well as technological innovation.
"Through the Sir George Buckley Innovation Centre, we aim to unlock leadership talent and inspire future leaders to drive lasting change."
Sue Alderson, programme director of the centre, said: "The start of a new year is always a good time to re-evaluate your leadership skills and those of your team, no matter how far up the career ladder you are.
"The requirements of leaders are changing rapidly and the world around us is too, so investing in developing leadership talent will ensure you are well-equipped to face whatever challenges and opportunities the new year will bring."
People looking to enhance their leadership skills or gain insight into how their own leaders and managers can learn from the experience on offer in Huddersfield, can join the virtual event taking place on 19 January, from 2.45pm to 4pm.
The event will feature brief talks from key speakers including Sir George, who will be joining from the US, leadership development specialists, as well as a Q&A session.
To register interest for the virtual launch event, contact buckleyleadershipcentre@hud.ac.uk