People: Wrigleys Solicitors; Hudgell Solicitors; Clive Soanes Broilers; and more
Leeds-based Wrigleys Solicitors welcomed new solicitors and tax professionals into three different teams across the firm during 2020.
Managing partner, Marie-Louise Hamilton, said: "Notwithstanding the challenges of 2020, the firm has continued to grow and develop teams to ensure that we are able to deliver the excellent levels of service that clients expect.
"Recruiting across the diverse range of specialisms within the firm is testament to the hard work and expertise of each of those teams which in turn attracts new work and new clients."
Daniel Malley joined the Trust Management team as a trust tax associate to assist with trust and personal tax compliance matters, including the preparation of trust accounts, trust tax returns and also personal tax returns.
He joined from Grant Thornton and is ATT qualified (Associate of Taxation Technicians).
Trust manager Andrew Flaherty was also recruited into the Trust Management Team.
He specialises in trust compliance for trusts, estates and individuals, and is experienced in advising on inheritance tax and capital gains tax, as well as supporting trustees.
Flaherty returns to Wrigleys after a number of years working for a private family trust office in London.
Wills Crump joined the Wrigleys Pensions team as a solicitor from the Leeds Pensions team of Eversheds Sutherland.
He specialises in both private and public sector pension schemes including the LGPS, TPS and Fire schemes.
Crump is an active committee member of the North East Association of Pension Lawyers (NEAPL) and a member of the Association of Pension Lawyers (APL).
The latest recruit for 2020 joined the Charities and Social Economy team.
Solicitor Mike Ford advises on structural transactions such as mergers, reorganisations and joint ventures, operational and commercial matters including agreements for services, subcontracting and funding arrangements with third parties, and raising social finance, including in relation to share and bond issues.
:::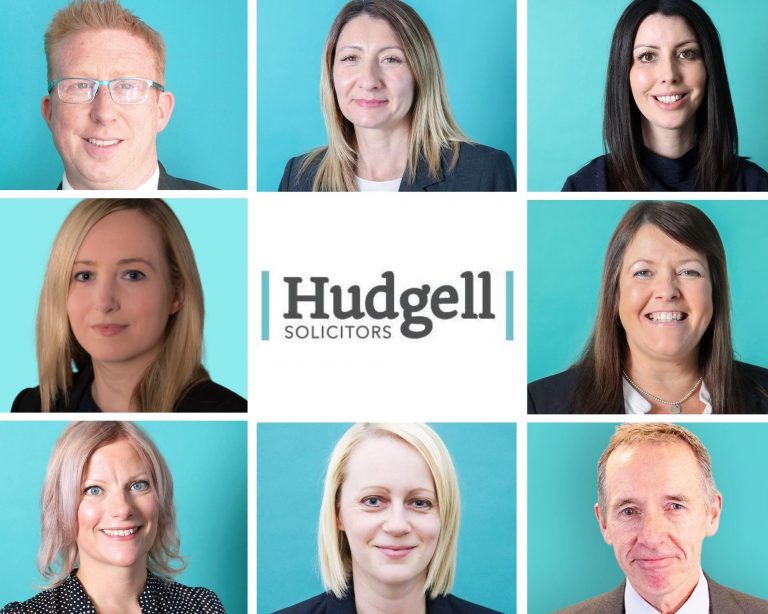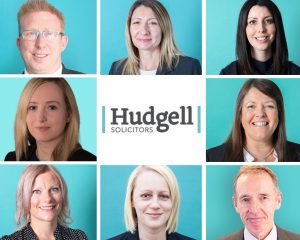 Hudgell Solicitors has promoted eight members of its legal teams to new associate roles in which they will support senior managers in leading the work of key departments across the business.
Chief executive Rachel Di Clemente says the move has been taken to ensure those in managerial roles are afforded extra time to focus on development and growth strategy of their own departments, whilst adding an extra layer of support and leadership for those working on the day to day representation of clients.
It also importantly ensures people within the business are given greater responsibility, and the chance to further progress their legal careers.
Di Clemente said: "The announcement of our very first cohort of Associates is a significant milestone for the business as these roles are necessary to support growth in the departments and those appointed will provide a welcome layer of additional support and leadership to their colleagues.
"It is a key part of our strategy to incentivise individuals across the business who are contributing above and beyond their existing roles, and who display an aptitude for leadership and commercial awareness."
New Associates at the firm are;
Civil Liberties
Terry Wilcox – An experienced solicitor who represented at the second inquest into the Hillsborough disaster and now leads Hudgells' work at the Manchester Arena Inquiry, representing two families who lost loved ones.
Leanne Stephenson – A qualified solicitor since 2005 who represents families at inquests and in cases relating to police assault, unlawful arrest and breaches of human rights.
Nicola Bailey-Gibbs – With Hudgells since 2010, she is a solicitor who has led the firm's extensive work representing victims of violent crime and assault through the Criminal Injuries Compensation Authority (CICA).
Personal Injury
Sam McFadyen – An Association of Personal Injury Lawyers (APIL) senior litigator and specialist catastrophic injury solicitor who has won industry acclaim for his work.
Sarah Kidd – A qualified solicitor since 2010 and personal injury specialist who oversees a wide-ranging case load.
Clinical Negligence
Helena Wood – Recognised as a 'Rising Star' by the Legal 500 Guide and a Clinical Negligence specialist who has been with Hudgells since 2013.
Hayley Collinson – A clinical negligence team supervisor who handles birth injury, neonatal and stillbirth cases and has risen through the ranks having qualified as a solicitor in 2011.
Caroline Murgatroyd – An experienced solicitor who has specialised solely in clinical negligence litigation since qualifying in 2009, acting on behalf of people who suffer serious and life-changing injuries.
:::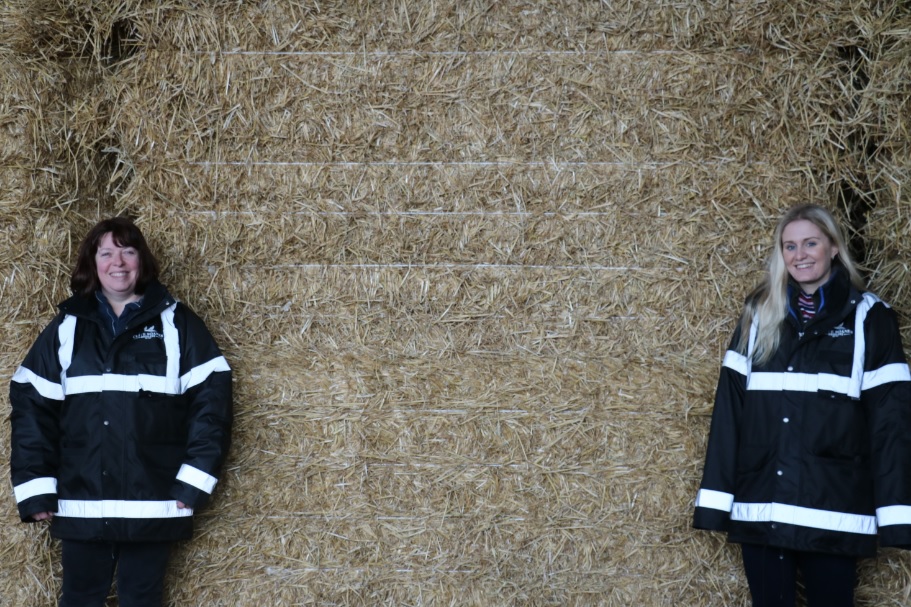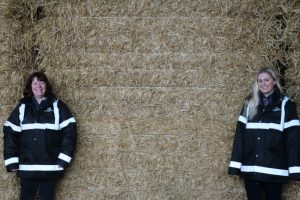 An East Yorkshire poultry supplier has appointed a Harper Adams graduate to a new position in its animal husbandry division.
Middleton on the Wolds-based Clive Soanes Broilers, sister company to Soanes Poultry, has appointed Emily Hughes to the new position of poultry health specialist.
Based at Clive Soanes Broilers' farm, Horn Hill, Hughes will be working with the farm owners and managers to maintain high standards of animal welfare and biosecurity.
She joins Clive Soanes Broilers from Harrogate-based Chippindale Foods, where she was a manufacturing advisor to 22 farms.
Hughes said: "I'm looking forward to working as part of a close team and to producing great results.
"It's an exciting time to be joining Clive Soanes Broilers and it will be a great role to share my previous poultry experience with the team while building on my knowledge using their experience."
Company MD, Claire Wright, said: "The appointment of Emily to this new role reaffirms our commitment to exemplary animal welfare standards.
"Her knowledge, energy and enthusiasm will prove invaluable as we pursue innovation and enhanced welfare standards."
:::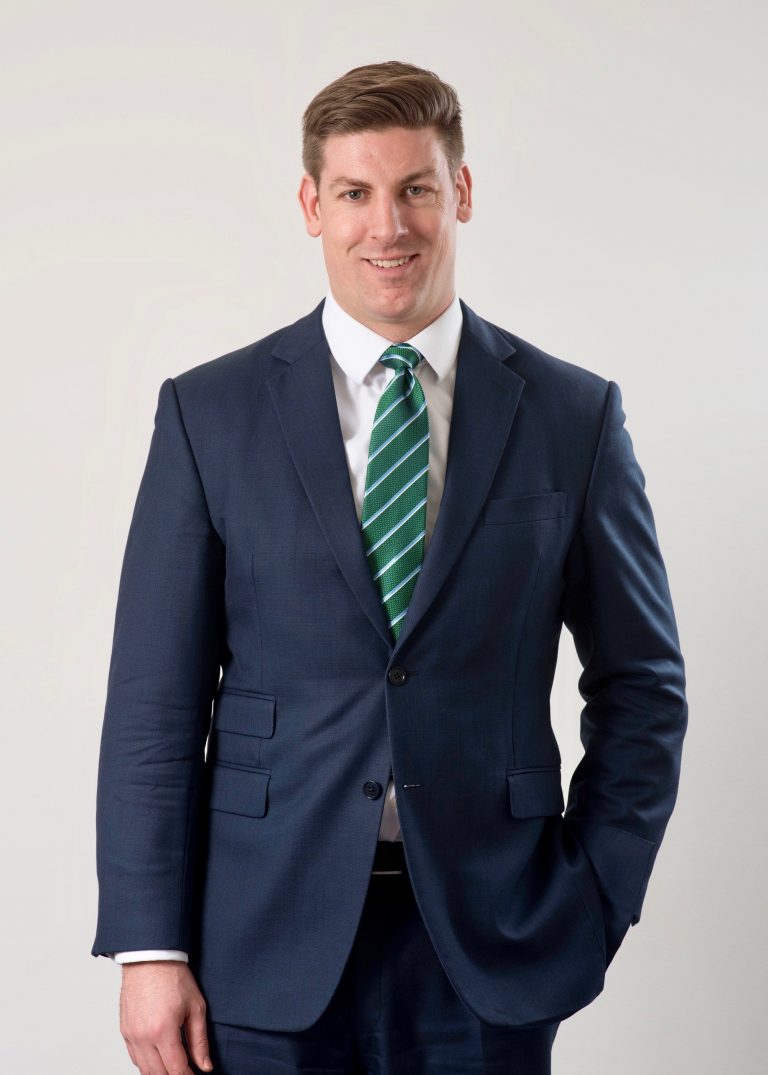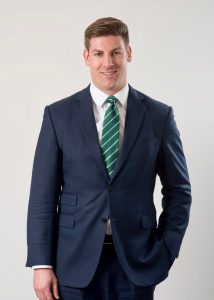 Andy Boyde has been promoted to senior associate within the employment law team at Leeds-based Consilia Legal.
Marie Walsh, director and head of the team, said: "We are delighted to internally progress our solicitors and this promotion is thoroughly deserved.
"Andy has been a key contributor to the growth of the firm, both in terms of client work and mentoring the junior members of the team.
"He has also put a great deal of effort into building a community around his Rugby background and worked in collaboration with other professionals building his already robust reputation in the region."
Boyde said: "The past 12 months for the employment team collectively have been hugely rewarding, in what has been a challenging landscape for our sector in light of the introduction of the Coronavirus Job Retention Scheme.
"On a personal level, it is humbling to be recognised for my individual contribution to the employment team.
"I am immensely proud of the work the team has done to advise and inform clients, contacts and referrers through such turbulent and uncertain times."
In addition, the firm has recruited it's first non-fee earning employee, Melanie Deyes as practice manager.
Deyes said: "I'm hugely excited to be joining Consilia Legal and supporting the team to deliver their ambitious business plan this year.
"Starting a new job in the current climate is certainly a challenge but the team have made me so welcome, I definitely know it was the right decision."
Walsh added: "Like all small business owners we have found this last year difficult, mostly so in terms of communication and retention of employees.
"Looking forward to 2021 however we have a robust business plan in place which involves expansion in terms of team numbers and financial growth and Laura, the team and I are looking forward to putting it into practice."