Agency roundup: Unify PR & Marketing; Modo25; Aubergine; and more
PR and marketing agency, Unify, has got 2021 off to a flying start with two new account wins.
Building on its experience within the construction and specification industry, Unify will be driving forward trade and national PR for Corksol UK, working alongside Jayne Adamson of Flex Marketing.
The account will see Unify promote Corksol's expanding range of render and spray products tapping into key themes around fuel poverty and sustainability.
The second win involves a new PR project for tech start up socialsendr focusing on generating media coverage within business press.
A social media app that supports entrepreneurs and sole traders in maintaining their own social media channels, socialsendr is one of the only app's on the market to create content and schedule it, all in one place.
Created by entrepreneur Michelle Cowan, ex sales director for tech giants such as Apple and Cisco, the app transforms the way in which business owners tackle their own social media, developing new sales leads and building individual brands, at an affordable price.
Emma Leonard, managing director of Halifax-based Unify, said: "Times are incredibly uncertain for all businesses right now, but we count ourselves incredibly lucky to be surrounded by clients who are moving forward and developing their brands, despite the tough times we live in.
"Both Corksol and socialsendr have a strong product offering that can deliver very real benefits to end users.
"We're proud to be part of that journey and telling those stories. We already have strong media contacts in both areas, meaning activation for the accounts is quick and simple, with the focus on results and true value for our clients."
:::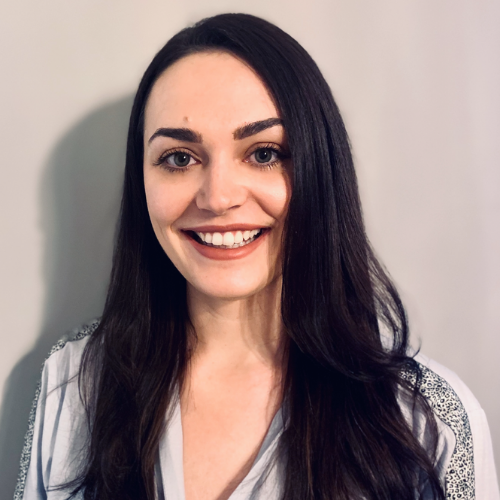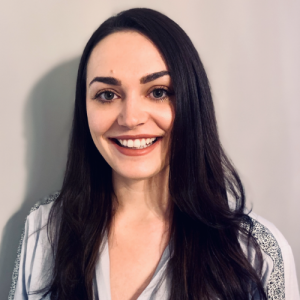 Leeds-based digital marketing provider, Modo25, has hired Emily Hakner as associate director of product for its new wave predictive analytics platform, BOSCO™.
Hakner was previously at Yorkshire-based online marketing agency Summit, working with some of the UK's most innovating online retailers, delivering double-digit growth year-on-year for Joules, GAME and Argos Financial Services.
Most recently, she helped to grow the Automotive Ecommerce part of the business, that later became separate entity, Drivvn.
She worked as a client director for Jaguar Land Rover, Honda Europe and PSA Groupe on their ecommerce strategy.
Hakner will be overseeing the global expansion of the BOSCO™ product.
She said: "It's a really exciting time to join Modo25.  BOSCO™ is a forward-thinking analytics software that's going to really help retailers in these unprecedented times.
"In particular, its real superpower is the reporting and analytics function – as it's difficult for retailers to get a single source of the truth.
Modo25 CEO, John Readman, added: "We're incredibly happy to have Emily on board.
"With her impressive background and experience, we can ensure BOSCO™ delivers to our ambitious growth plans.
"Over the coming months, we will be hiring people to fill roles across sales, marketing and data analytics."
:::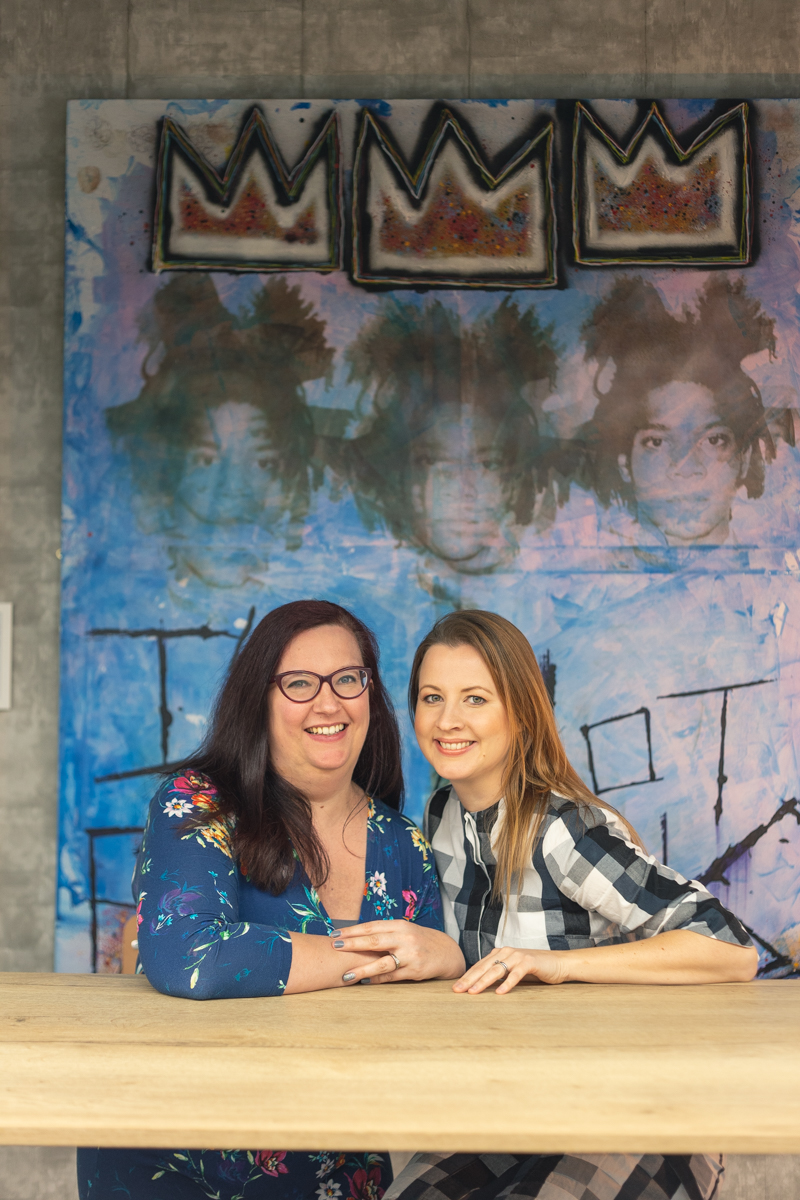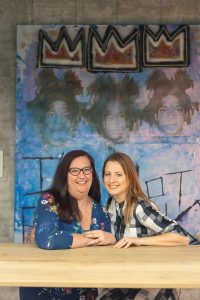 PR agency Aubergine has been chosen to manage the consumer content for FMCG brand Hilltop.
The Welsh company which produces honey has expanded its range to include 100% pure Canadian maple syrups.
It now has listings in all the major supermarkets and has completed a full rebrand including a new logo.
Aubergine, a Leeds-based virtual PR consultancy specialising in the food, tech and health industries, has been tasked with managing Hilltop's press office an engaging consumer campaign.
2021 marks exactly 10 years since Hilltop founder Scott Davies got his first hive as a birthday gift and became fascinated with bees.
Following a back injury which saw him out of work, he started selling honey to friends and to local shops, then after two years he started supplying farm shops and delis across the country.
In 2014, Hilltop secured listings in Sainsbury's, Holland & Barrett, Selfridges and on Amazon and Ocado.
Lowri Jones, marketing co-ordinator for Hilltop, said: "Since 2011, when Scott got his first bee hive, Hilltop has been making its mark on the food industry.
"We wanted to choose a PR agency that we knew could bring the passion Scott has to life and amplify messages about the increasing product range to as wide an audience as possible. It was clear as soon as we spoke to Aubergine that they were the right fit for Hilltop."
Aubergine co-founder, Verity Clarke, said: "It goes without saying we are huge fans of Hilltop – it's a sweet addition to our list to our growing list of food clients.
"This is a really exciting time for the brand as they have a new look and logo, are expanding their range and gaining more national retail listings.
"We are delighted to have been chosen to shout about them at such a pivotal time for them."
:::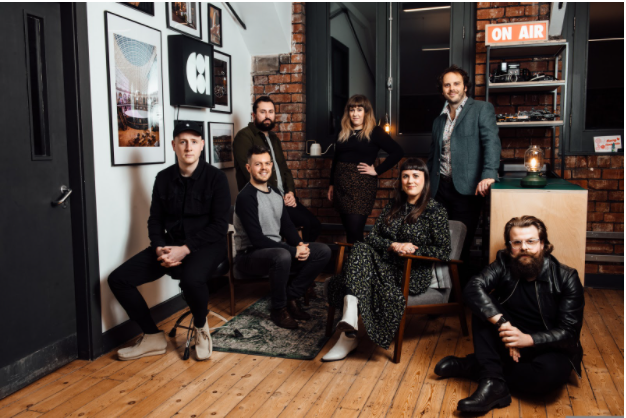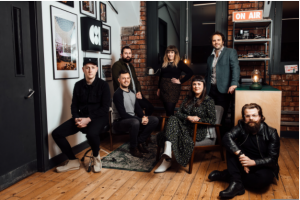 Leeds-based food and lifestyle collective, Chapter 81, has moved into a new city centre office.
This means it now has the capacity to bring more services in-house, offering new and existing clients additional support.
The move to Cross York Street comes after a successful few months where the collective won more business with workspace designer, Building Interiors, and launched an online directory of Leeds' indie businesses, called 'Support Your Local Indie Scene'.
With the addition of an online shop, stocking supplies from local indies, it has used lockdown as a time to reflect on and expand its capabilities which now include videography, motion graphics and photography within its new visual team.
Founder of Chapter 81, Simon Fogal, said: "Whilst we have felt the pinch of each lockdown due to working with predominantly hospitality brands, we have been able to branch out and are delighted to be working with Building Interiors, offering them our full service package which includes digital, film and photography.
"The new office means we can build on the visual side of our business as we have a lot more space to play with.
"We hope this encourages more companies to approach us to find out how we can help them to really amplify their business message.
"Our passion for Leeds' independent scene means we have continued to support indies throughout lockdown, with social media, PR and comms support, helping them to feel confident and prepared for when they are able to reopen."
As well as sponsoring the Coffee Shop North book that features six independent coffee shops in Leeds, and forms part of a regional series of books, Fogal and his team are working on a scheme to boost mental health support for people within the hospitality industry.
A proportion of sales from their limited edition Chapter 81 merchandise will be donated to the Ground Up Project, an initiative providing free and subsidised Mental Health First Aid England accredited qualifications to the Leeds Hospitality and creative sectors.
Andrew Critchett, founder of The Ground Up Project, said: "This project is so important to independent businesses and the hospitality sector, in particular.
"There has been no focus on mental health support during the entirety of the pandemic and yet this is one of the hardest hit sectors.
"I'm hopeful this money will enable more people to have their mental wellbeing boosted and will provide ongoing support throughout this final lockdown and beyond."
Made up of freelancers, each bringing a different specialism to the mix, Chapter 81 now boasts eight members.
The most recent appointment is Mia Hodgkinson, a copywriter with a background in PR and media relations who joined the collective in November 2020.
Also new is Adam Webb, a videographer and motion graphics specialist; Larry Budd, journalist and comedian who supports the collective on the Welcome to Leeds account and Matthew Slater, the driving force behind Leeds indie hampers and a business development specialist who has been brought in to help grow the client base this year.
Fogal continued: "Whilst this past year has been the toughest ever for independent businesses, and the hospitality sector in particular, we know better times lie ahead.
"The addition of new members within the collective is just another indication of how far we have come.
"We've been working with LeedsBID to create a series of short films called 'Welcome to Leeds' that showcase our incredible city and its people.
"The resilience of the people living here has been amazing, especially those who own indie businesses.
"The coming months will undoubtedly continue to be challenging, however overall we are feeling positive at Chapter 81 and our immediate focus is to build our client base even further, alongside ensuring indies come out of this pandemic unscathed.
"We look forward to getting our much-loved food and drink festivals, including Eat North, Leeds Indie Food and Chow Down, back up and running."
:::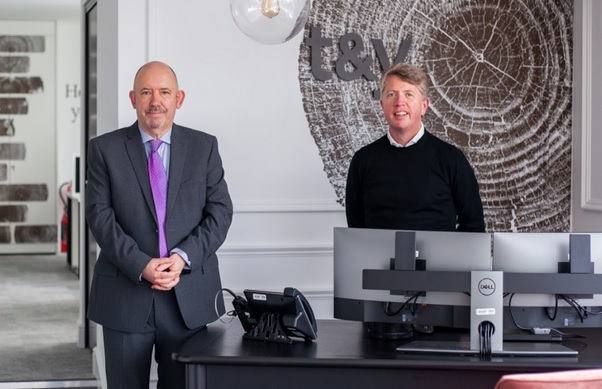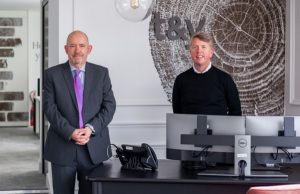 A Leeds-based PR agency has been appointed by national wealth management firm, Tenet&You to support with the roll-out of new financial advice hubs across the UK.
Lucky North, which was co-founded in December 2019, will work with Tenet&You to position the firm as a high street destination for wealth management support; delivering against a brief that encompasses regional PR.
Natalie Yarwood, marketing consultant at Tenet&You, said: "We're really keen to work with a specialist PR agency that understands how to build key relationships with the local media to support our regional launches and we felt Lucky North was able to demonstrate this.
"We were impressed by the team's targeted strategy and their understanding of our unique proposition, which is to provide honest and tailored financial advice to all.
"We're incredibly pleased to be working with the Lucky North team."
Lucy Baird, co-founder and director of Lucky North, said: ""We have achieved significant growth in the last twelve months and have a healthy pipeline of new business opportunities, which will see us expand further in 2021.
"The team is absolutely delighted to work with Tenet&You on an exciting project that will help the business to provide exceptional wealth management support to clients across the UK."