Resilient performance for KPMG UK amidst the pandemic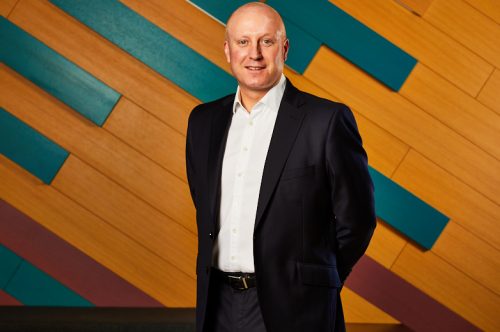 KPMG UK, which has published its annual results for the financial year ended 30 September 2020, saw its revenue fall by just 4% from £2.4bn to £2.3bn, despite the pandemic's impact on seven months of the year.
The decrease was driven in part by the sale of the firm's pensions business, which completed in March 2020.
Excluding the disposal of the pensions business, like-for-like revenue reduced by 2%.
Underlying profit decreased by 6% year on year, from £307m to £288m, as a result of the impact of the pandemic on the second half of the financial year.
The firm's audit practice posted 3% year-on-year growth in net sales to £606m. The tax and legal team saw a decrease in net sales of -6% to £373m.
Net sales in the consulting practice and deal advisory practice both saw a decrease of 2% to £574m and £400m respectively, as clients paused discretionary projects and M&A activity slowed at the beginning of the pandemic.
KPMG says it is now preparing for a future of "hybrid working". Over the course of 2021 it will roll out an additional £44m programme of investment to transform its offices and invest in home working technology for staff.
Euan West, office senior partner for KPMG in Yorkshire, said: "Our Yorkshire colleagues have adapted well to working from home, servicing clients whatever their needs have been and standing shoulder to shoulder with them.
"An additional investment of £44m nationally in 2021 will build on these foundations to make sure our staff are well equipped to work flexibly and enable us to access a more diverse workforce across a wider range of locations."
West said the business would need to factor in the ongoing effect of COVID-19 for the year ahead.
He added: "The retail, hospitality and leisure sectors are some of Yorkshire's biggest employers so there needs to be conversations around re-deploying the skills of those who may find themselves impacted.
"A beacon of light on the horizon for Leeds City Region, however, could be the ongoing impact of Channel 4's recent move to the city, with growth in creative jobs and hopefully an influx of design and media businesses.
"The tech scene in Leeds continues to evolve and expand, and quietly Humberside has been building its credentials around green energy and hydrogen development.
"Further south the Advanced Manufacturing Innovation District in Sheffield has proven to attract some of the world's leading brands, and there's no reason to doubt that this will continue.
"Finally, the Leeds City Region is due to go through its first metropolitan mayoral election later this year.
"We will eagerly wait to see what change that combined authority will bring about in terms of unlocking potential and accelerating sustainable growth."
Bill Michael, senior partner and chairman of KPMG in the UK, said: "Thanks to the hard work of our people, our business has remained resilient and our financial performance robust.
"As we look ahead, we have started our new financial year strongly. Our first quarter's performance has been positive and our sales pipeline is strong.
"The M&A market has resurged, and clients are resuming discretionary projects as they adapt to the changes the pandemic has brought both to their business and market."