Freeport bid launches to create more than 28,000 jobs
A bid for a new Freeport to make South Yorkshire the largest advanced manufacturing hub in Europe, putting the area at the heart of world-class innovation, has been launched today – 5 February.
If it is successful, South Yorkshire will become one of ten new Freeports across the UK.
Freeports are part of a Government strategy and Chancellor Rishi Sunak has put them at the heart of the levelling up agenda and his plans for post-Brexit Britain.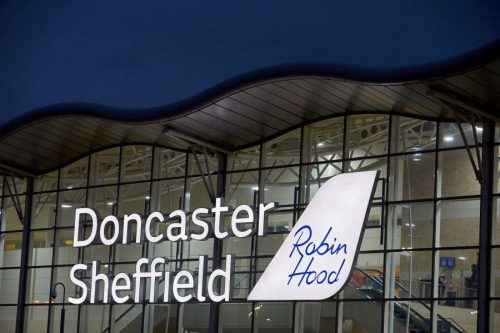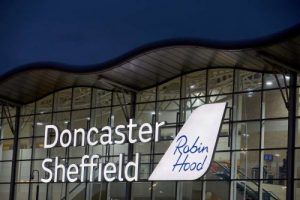 The plan for South Yorkshire would see a "supercharged business area" created to boost trade and incentives for investment, job creation and commercial development.
The Freeport, backed by key industry figures and politicians, centres around Doncaster Sheffield Airport and the iPort logistics hub – which have substantial plans for growth – major manufacturers including Sheffield Forgemasters and Liberty Steel, and more than 360 hectares of land primed for development (at GatewayEast, Junction36 and iPort).
Modelling presented as part of the bid suggests a Freeport in South Yorkshire would:
Create 28,700 new jobs
Increase wages by at least east 19% (due to a focus on advanced manufacturing)
Add £169m to the South Yorkshire economy every year
Boost imports by £306m and exports by £410m
Unlock or accelerate over £500m of investment
Transform the Sheffield City Region into a net exporter of goods by 2029
Sheffield City Region Mayor Dan Jarvis said: "Establishing a freeport will help our region's businesses and universities export ideas, goods and services across the world, supporting our ambitions for a new era of prosperity and a stronger, greener and fairer economy for South Yorkshire after the coronavirus pandemic.
"It will help to unlock our region's potential and create opportunities for people, places and businesses.
"Our region has incredible strengths in research and innovation and businesses capable of substantial growth.
"Government must now back our bid to establish a freeport to generate the jobs, training and investment needed to deliver prosperity for people and businesses across the region and the North.
Jon Ferriman, managing director of Liberty Steel UK, added: "The Freeport will allow us to grow our exports, supercharge innovation and build the businesses of the future.
"We are determined that more well paying jobs in advanced manufacturing come to South Yorkshire and the Freeport is the way to do it."
Robert Hough, chairman of Peel Airports Group which includes Doncaster Sheffield Airport, said: "Ports and airports are well known as hubs for global trade and investment. Freeport status would only enhance that.
"By bringing together the UK's first strategic rail port for a decade at iPort and one of the longest runways in the UK with capacity to grow at Doncaster Sheffield Airport Peel, Harworth and Verdion have proven track records in delivering transformational projects, helping to create jobs and opportunities for local people."