First Innovation Festival for the region launched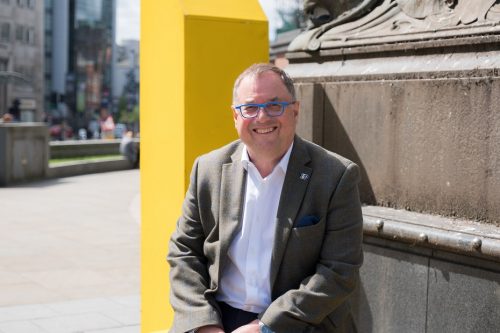 Businesses across West Yorkshire will have the opportunity to contribute to the economic recovery by learning to become more productive, efficient and resilient, at the first West Yorkshire Innovation Festival, to be held 15-19 March.
The week long event has been created by the West Yorkshire Innovation Network and coordinated by the Leeds City Region Enterprise Partnership (LEP), in partnership with the West Yorkshire Combined Authority. It will showcase the role of innovation in our region by bringing together businesses, expertise, resources and support programmes.
Virtual events will include workshops, talks, masterclasses and knowledge sharing to interviews with innovative businesses, in order to help SMEs in across the region innovate, discover the support available and build connections.
Roger Marsh OBE DL, chair of the LEP and the NP11 group of Northern local enterprise partnerships, said: "This festival is the first of its kind. Our partners are coming together to showcase the very best in innovation, while making business support more accessible. Together we want to encourage our SMEs to go beyond their current thinking, to see the possibility and build on their existing potential to develop sustainable businesses for the future."
The festival will begin with a roundtable discussion on the future of innovation, chaired by Roger Marsh, followed by a range of events throughout the week to showcase the breadth of innovation support available to businesses.
Innovation – defined as invention plus commercialisation – is key to the region's economic recovery and long-term future. The LEP's recently launched Innovation Framework will guide future activity and investment to support innovation in Leeds City Region. It sets out the ambitious goal of building an inclusive, thriving innovation ecosystem where SMEs, entrepreneurs and individuals are inspired to innovate.
The Leeds City Region Enterprise Partnership is one of the partners for the upcoming Invest North conference which is bringing together business and policy leaders to set the agenda for what's next in the North. To find out more information about the conference or to book your tickets click here.