City briefs: Safestyle; Proactis; Smith+Nephew; and more
Safestyle UK, a retailer and manufacturer of PVCu replacement windows and doors, expects its FY 2020 revenue to be over £113m, with H2 2020 revenue up 15% year on year.
The Bradford-based company has issued a trading and operations update in advance of its preliminary results announcement for the year ended 31 December 2020 on 25 March 2021.
Its underlying loss before taxation for the full year is expected to be approximately £4.7m, the loss being caused by the business having to halt its operations during the first national lockdown last year.
The Group returned to profit for H2 in line with expectations and its closing net cash position is expected to be approximately £7.6m at year-end.
In early January this year, in response to the current national lockdown, the Group temporarily ceased in-home selling and door canvass operations.
It was able to restart in-home selling in February but door canvass operations remain suspended.
Safestyle's update adds: "Whilst the Group continues to make use of the healthy order book built during H2 2020, the interruption of in-home sales at the start of the new financial year has had some impact on further order intake momentum.
"But critically, using strict and effective COVID-safe policies, the Group has been able to maintain healthy revenue levels thus far in 2021 as its manufacturing and installation operations continue.
"The restart of in-home selling in February presents an opportunity for the Group to regain the strong order intake momentum established in H2 2020.
"The business is optimistic that Door Canvass operations will be allowed to restart during Q2 2021 as the UK moves out of the current lockdown.
"Given the Group's strong order book and installation pipeline, the Board expects to make good progress in 2021."
:::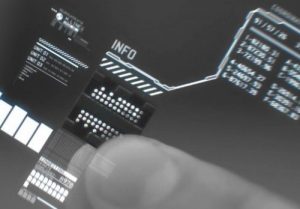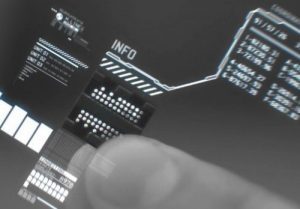 Proactis Holdings, a business spend management solution provider, has signed a three-year contract with an oil and gas services business in North America.
This contract win represents a strategically important milestone for the Wetherby-based company, as it is the first new customer in North America to sign up under the Group's recently launched "go-to" market strategy.
The customer, which provides coil tubing needs to oil drilling companies across six locations in North America, has selected Proactis to deliver its sourcing and supplier management requirements.
As announced previously, Proactis adopted a go-to market strategy for each of its US, France and Germany territories designed to replicate that of the UK and the Netherlands.
This latest contract builds upon the deals signed in France and Germany.
Tim Sykes, chief executive officer at Proactis, said: "We are delighted to have been selected following our successes in France and in Germany. 
"We have now demonstrated that our go-to market strategy, our positioning and our solutions are relevant for our target market segment in each of the territories that we operate in. 
"Whilst conscious that the pandemic continues to impact the pace of our progression, we grow more confident in our assessment that the market opportunity for Proactis in each of the US, France and Germany is as great as it is in the UK and the Netherlands."
:::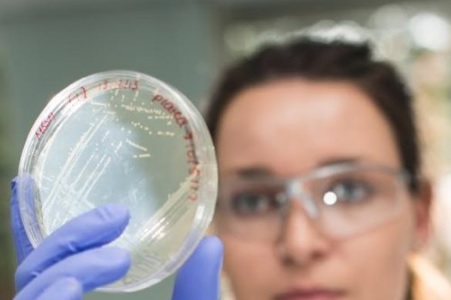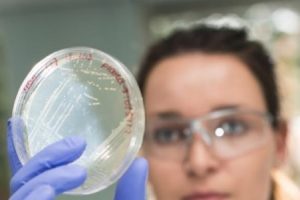 Hull-based medical equipment manufacturer, Smith+Nephew, has appointed Dr John Ma as a non-executive director.
Ma is an established leader within the MedTech industry with a deep knowledge of the Asia-Pacific region and of surgical robotics, both significant areas of opportunity for Smith+Nephew.
Since 2019 he has served as chief executive officer and chairman of Ronovo Surgical, a start-up soft tissue surgical robotics business he founded.
His previous executive experience includes senior vice president, strategic growth initiatives at Intuitive Surgical, president of Fosun Health Holding and VP and general manager, Central China for GE Healthcare.
Previous non-executive director experience includes Hong Kong-listed Haier Electronics and Hong Kong and Shanghai-listed Fosun Pharma.
Ma holds a Phd in Materials Science and Engineering from Wayne State University, USA. He will join the Board on 17 February 2021.
Roberto Quarta, chairman of Smith+Nephew, said: "We are delighted to have secured a Board colleague with John's track record growing medical device businesses across China and the wider region.
"I am confident his expertise will further help us support the management team's strategic ambitions."
:::
Advanced security and surveillance business, Synectics, says that following a competitive tender process it has received a letter of intent to enter into a multi-million pound contract.
The Sheffield-based company explains the deal is for a large, innovative, cloud-based surveillance control system to be installed in London, beginning later this year.
The precise scope and terms of the contract are currently being finalised and a further announcement will be made in due course.
Synectics adds that it will announce its audited final results for the year ended 30 November 2020 on 2 March 2021.