£150m airport plans cleared for take off
Controversial plans for a new terminal at Leeds Bradford Airport have been agreed in principle by Leeds City councillors.
Members of the council's City Plans Panel agreed a conditional approval of the proposals by nine votes to five, at the end of a marathon eight and a half hour meeting on Thursday – 11 February.
Their decision is subject to several conditions for consent being tightened up, with planning officers delegated to negotiate these conditions with the applicant before returning with a limited report.
The meeting featured dozens of speakers in addition to panel members.
Officers had previously recommended granting permission for the application, which includes plans for a modern, three-floor, 366,000 sq ft building on an alternative site within the airport's boundary.
Proposals involve:
A check-in area three times bigger than the current facility, helping to cut overall queuing times and increase capacity
A focus on public transport, with a new bus terminal located as close as possible to the terminal entrance and closer to the proposed Parkway rail station
An improved and wider range of bars, eateries, shops and lounges
Departure gates that allow passengers to walk straight onto aircraft from the terminal
An appropriately sized arrivals hall, with modern baggage machines and fewer queues
The application also included amending flight times at the airport to bring it inline with other regional airports.
At present the airport can operate between 7am and 11pm. The application asked for this period to be extended to cover 6am to 11.30pm.
LBA estimates the development would support 12,650 permanent jobs, as well as creating 850 construction related roles over the period of the build.
Among the people speaking in opposition, was Christopher Foren, chairman of Group for Action on Leeds Bradford Airport. (GALBA)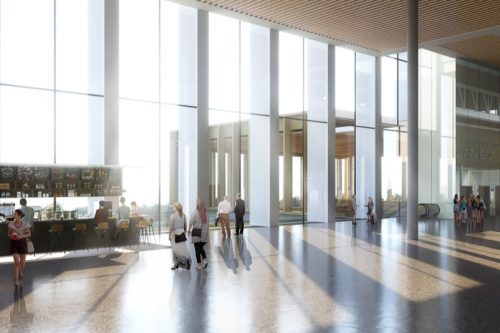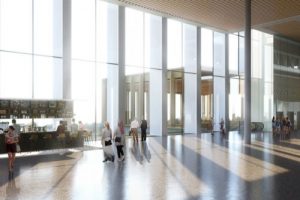 He stressed the focus of people's concerns was not on the terminal, but on emissions from the extra flights it would generate.
"Only one per cent of the emissions would be from the building, 99% are from the flights," he said.
He was backed by Estelle Dehon, also of GALBA, who warned the airport would alone use up 75% of the total carbon budget for the whole of Leeds for 2018 – 2050.
David Fanaroff, of Leeds Friends of the Earth, said the development would facilitate pumping even more climate change gases into the atmosphere, contributing to a "dire" outcome for the whole planet.
Objectors Christopher Webb and Alan Slomson noted the digital revolution, accelerated by Covid-19, has made flights for business purposes much less necessary.
Slomson also challenged the economic rationale for upgrading the airport, pointing out people using LBA for tourism were mostly flying out of the country to spend their cash elsewhere.
Menston resident Joanne Brook and Helen Pickering, co-chair of the North West Leeds Transport Forum, drew attention to the increased noise disturbance which would be caused by greater flight numbers.
Brook said: "It's a huge quality of life issue for us, I'd beg for that to be taken into consideration." Pickering asked: "Do we want our great city to be like London and plagued by large numbers of noisy, low flying planes?"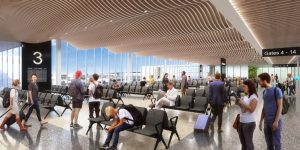 Speakers commenting in favour included Gerald Jennings, of West and North Yorkshire Chamber of Commerce, Henry Murison, Northern Powerhouse Partnership director and Andy Clarke, chairman of LBA.
Jennings said approving the proposals would provide a huge boost to employment at a time when Covid-19 and Brexit has imposed a massive strain on businesses.
"The opportunity for new jobs across a broad skills base can't be passed over at a time like this," he said.
"Investment in infrastructure is a proven way of driving economic growth, both during construction and after the work is complete.
"Our region is the largest economic region outside London in the UK and we need an airport worthy of that."
Murison said aviation would still have a role to play in a net zero economy. "If this application is turned down we'll simply be making people drive to London to access aviation from there," he warned. "It would be shifting carbon to London and the South East.
"This isn't speculation, it is based on people's current behaviour.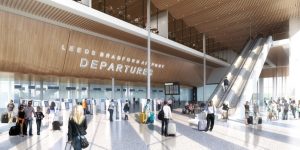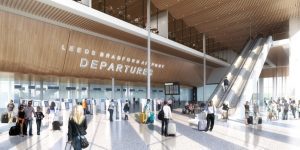 "It's not like we're having an additional runaway and dramatically increasing the number of flights. It's about replacing an old piece of infrastructure."
Clarke said: "This will be the most efficient, sustainable airport terminal in the UK. LBA wants to be innovative, to do things differently and to attract those airlines with the most environmentally friendly aircraft.
"Our proposals will deliver international connectivity to help local businesses grow and will create new, skilled jobs in multiple disciplines."
A Leeds city council spokesperson issued a statement following the decision, stating: "The council recognises that the Leeds Bradford Airport planning application has been the subject of much public debate and, from the moment it was first submitted, full and proper attention has been paid to the evidence and arguments put forward by supporters and opponents alike."
The council highlighted that "the application was assessed on its own individual merits as part of the council's normal planning process."
Its spokesperson added that current Government policy supports the decision, as it suggests aviation emissions "should be primarily tackled at a national level rather than by suppressing growth at individual airports", as that will lead to an export of passengers to other nearby airports, increasing the cost to them and "surface transport emissions."
LBA has previously said it expects construction of its replacement terminal to be completed as early as 2023.