People: Switalskis Solicitors; Devonshires; Lupton Fawcett; and more
Former Clydesdale and Yorkshire Bank's UK head of professional services sector, Sue Carter, has joined Switalskis Solicitors as a non-executive director.
After 40 years working in the banking and professional services sectors, she set up her consultancy business, Consult Sue Carter, in January this year.
During her banking career, she spent over 20 years advising law firms in areas including succession planning, mergers, acquisitions and disposals, coping strategies, funding solutions and balance sheet restructuring.
Carter was appointed to her senior leadership role at Clydesdale Bank PLC in 2011 and, for the last 10 years, led a team of 28 sector experts across the UK.
In 2008, she achieved an MBA in Legal Practice Management and since 2015 she has held a voluntary position as a lay Member on the Law Society of Scotland Council.
As non-executive director at Switalskis, Carter will be involved in the group's financial management and performance, as well as wider business strategy and planning.
Her appointment follows the arrival of former Shulmans managing partner Tim Halstead as chief operating officer in September last year, and the acquisition of Atherton Godfrey Solicitors at the end of December.
Carter said: "I have known John Durkan and the Switalskis team for 20 years, and in my banking role I supported them through some of their previous mergers and acquisitions.
"Switalskis has always been a forward-thinking business – John was one of the first non-lawyers to lead a law firm – and there is a great future ahead for the group. I'm very much looking forward to helping the management team shape that future."
Switalskis' managing director, John Durkan, added: "I am excited to welcome Sue to Switalskis. Her input will further strengthen our management team, and her knowledge of both our business and the wider legal and professional services landscape will be invaluable as we position the group for further growth."
:::
The Leeds office of law firm Devonshires has recruited two new solicitors to its growing team in the city.
Joining the firm are Zoe McLean-Wells from Walker Morris and Geri Batchelor from DWF.
Housing management and litigation specialist McLean-Wells spent 10 years with Walker Morris previously. She is the first recruit in the firm's Leeds office to specialise in housing management.
Construction solicitor Batchelor joined the firm late in 2020 from DWF. She will work with partner Richard Anderson, a construction and engineering partner who joined in 2018 from Gateley.
The firm's Leeds office now houses 16 staff and offers a range of practice areas including banking, securitisation, regulatory, governance, housing management and litigation, employment, pensions, construction and engineering, and real estate and projects.
The office is led by partners Chris Drabble and Gary Grigor, who joined from Addleshaw Goddard in 2017.
They advise borrowers, funders and trustees on all aspects of security-related transactions and financial arrangements in the social and affordable housing sector respectively.
Drabble said: "It is great to be marking the fourth anniversary of Devonshires' office in Leeds with new hires.
"I welcome Zoe and Geri to the team and I expect us to be able to announce further hires in the coming months as we look to significantly expand our footprint in the north."
Grigor added: "Both Zoe and Geri are welcome additions to our growing team here in Leeds, with Zoe bringing a wealth of valuable experience in housing management and Geri bolstering our construction offering.
"I wish them both every success in their Devonshires careers, and look forward to working alongside them in our office once Covid restrictions are lifted."
:::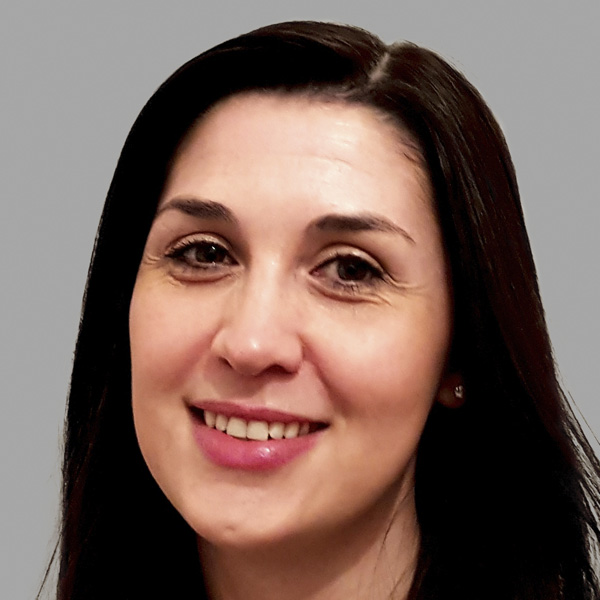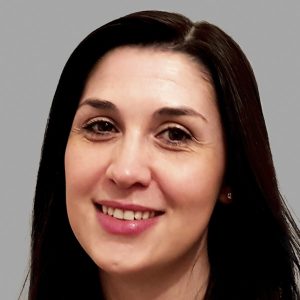 Yorkshire law firm Lupton Fawcett is expanding its private client team with the appointment of Charlene Vilia.
She joins the firm's Sheffield office as a senior solicitor.
Vilia has worked as a private client solicitor since qualifying in 2012. She is experienced in all aspects of private client work and the administration of estates and tax planning advice.
Hugh Thompson, head of private client at Lupton Fawcett, said: "I'm delighted to welcome Charlene to our private client department.
"She has gained considerable experience since qualifying as a solicitor and will be an asset to our Sheffield team, putting our clients ahead by providing them with first class legal advice."
:::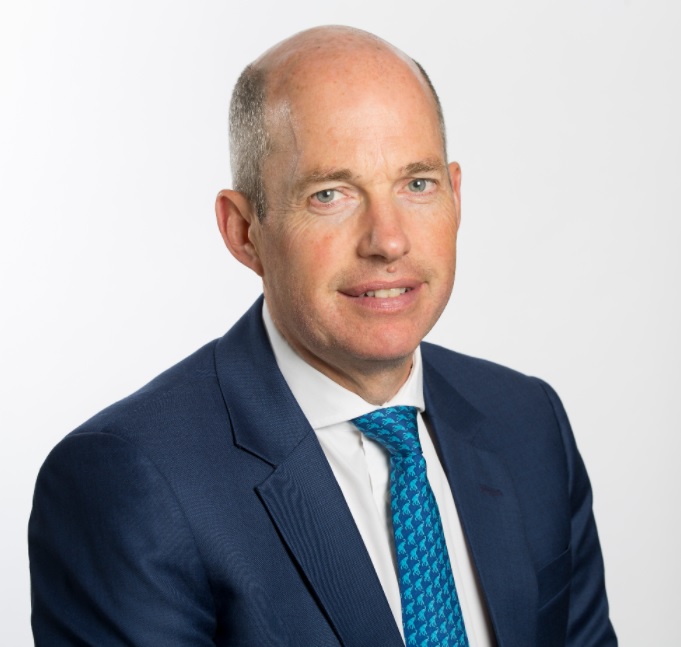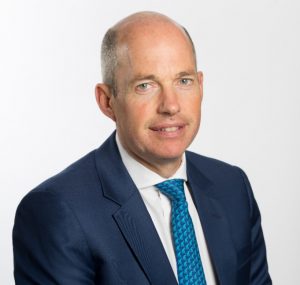 Skipton Building Society says Philip Moore has been appointed non-executive director.
He joins the non-executive team with more than 35 years-experience of international financial services, comprising almost 20 years as a finance director, as well as group finance director and CEO of a FTSE 100 company.
He has been operating as non-executive director for both Bank of Ireland (UK) Plc and Codan A/S, Scandinavia's third largest general insurer, since 2018 and previously served six years as non-executive director at Towergate.
In his last executive role he spent seven years as group finance director at LV= (Liverpool Victoria Friendly Society Ltd).
Appointed in 2014, Moore is a trustee and chairman of the Finance Committee for the Royal British Legion.
He is also a Governor and vice-chairman of the Hart Learning Group which includes a large further education college and a multi–academy trust in North Hertfordshire.
His role as non-executive director at the UK's fourth largest building society began on 1 February, joining both Board Audit and Risk Committees, and he will replace Denise Cockram who will be retiring from her role after five years.
David Cutter, Skipton's group chief executive, said: "We are delighted to welcome Philip to the Board of the Society as a non-executive director.
"As a mutual, we are run by our Board of Directors, who take on the responsibility of deciding the Society's strategy.
"Philip brings to the table a great breadth of experience and knowledge which will be a valuable asset to the Society."
Moore said: "I was attracted to the Society's strong mutual values combined with a clear commercial purpose.
"These attributes have made the Society what it is today: a well-run, financially strong, customer focused organisation with exciting opportunities and I hope by drawing on my wide financial experience to be able to contribute to its continued success for the benefit of the Society's members and other customers."
:::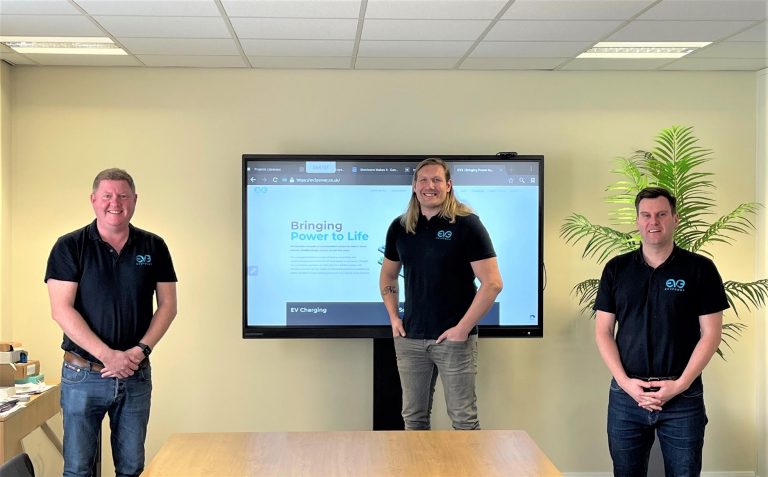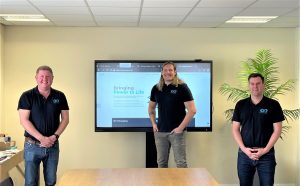 Wakefield-based sustainable energy business, EV3 Power, has signed former Rugby League powerhouse Eorl Crabtree at its sustainability ambassador.
Former prop forward Crabtree, played over 400 times for the Huddersfield Giants and made 14 appearances for England Rugby League. He attended EV3's headquarters recently to kick off the company's 'Power In – Power Out' campaign aimed at tackling climate change.
Established in 2020, EV3 Power is a multidisciplinary team of renewable energy consultants, urban designers, chartered landscape architects, town planners and electrical installers that specialises in sustainable energy solutions for large scale infrastructure projects, commercial businesses and domestic customers.
Headed by entrepreneur Peter Bevils, the firm works with some of the UK and Europe's biggest sustainable energy, construction and transport companies as well as the Environment Agency and local authorities.
Bevils, welcomed Crabtree to the team and said: "Eorl has been a great ambassador for Rugby League for many years. He is well-known for his professionalism, commitment and for being a powerhouse on the field, so that made him the perfect choice for us."
The 'Power In – Power Out' campaign aims to create energy positive businesses and communities across the UK by: installing renewable energy solutions and reducing the load on the national grid and by providing advice to businesses on how to create an energy surplus and save money while fulfilling environmental commitments.
Crabtree added: "Tackling climate change and raising the profile of sustainable energy is one of the biggest challenges we face. The determination and innovation behind EV3 is very much in line with my experience of Rugby League – a sport that has constantly been at the forefront of innovation with things like VAR and concussion testing."
:::
::
Leeds-headquartered Town Centre Securities (TCS) says Mark Dilley, Group finance director, is to leave the business.
He will stand down from the Board and his role on 28 February 2021 and begin an agreed period of garden leave.
In his time at TCS, Dilley has focused on supporting the business in its transformation strategy, accelerated in the past year.
He has been instrumental in the refinancing of the business, most notably with the agreement of the financing of Merrion House, Leeds, and the company's Burlington House private rental joint venture development in Manchester.
Dilley has also focused on improving the breadth and quality of shareholder communications and investor relations activity.
The recent strategy to reset and reinvigorate the business, including the completion of the sale of a significant number of retail assets, combined with the impact of COVID-19, has increased the focus on reducing costs.
TCS has therefore initiated a search for a new Group finance director for the next stage of TCS's strategy.
Edward Ziff, chairman and chief executive, said: "I would like to thank Mark for his contribution and support during his time with the company.
"Mark has been invaluable during a period of significant change for TCS, both in his careful management of our financial position, and his valuable insight into our future direction.
"I am particularly grateful for his support and hard work during the extremely challenging past 12 months."
Dilley said: "I would like to thank Edward and the rest of the Board for their support and trust during my time with the company.
"This is absolutely the right time for TCS to revisit its Board makeup and for me to consider the next stage in my career following the excellent and invaluable experience I have benefited from during my time at TCS."