Leaders react to the roadmap out of lockdown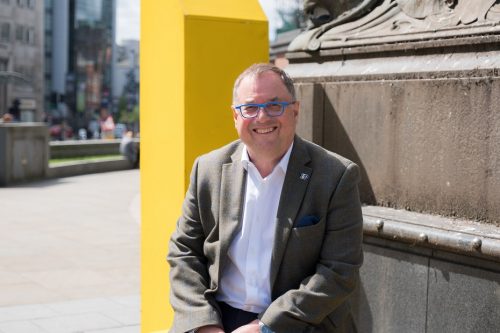 Following Boris Johnson's announcement of the four point road map out of lockdown, leaders have been quick to respond.
Roger Marsh OBE DL, chair of the NP11 and Leeds City Region Local Enterprise Partnership said: "I am pleased to see the Government making positive steps forward in outlining a clear yet cautious, data led roadmap for easing lockdown restrictions and working towards a brighter future. As we know, parts of the North will have been in lockdown effectively for a year, so we must ensure the support is there to help individuals and key sectors of our economy like retail and culture recover.
"As we rescue, re-imagine and continue to build resilience, I truly believe that we all can play our part to ensure that the North is at the heart of the nations recovery to build back better."
Sheffield city region mayor, Dan Jarvis welcomed the "cautious" approach stating: ""Covid has been tearing the heart and soul out of our communities for almost a year. After so long of course it is good to see the light at the end of the tunnel get that bit closer, with the Prime Minister's announcement of a timetable for the easing of lockdown. Despite all the pain COVID lockdowns have caused, it is critical that any easing be done based on solid science and at a cautious pace."
However he criticised the Prime Minister for failing to set out the support which "our businesses and our communities" need to survive and urged the Chancellor to "put this right at the Budget".
"The planned easing only reinforces the importance of getting a grip on the same supporting measures. We have to extend furlough, and we have to make sure people are not forced to choose between financial survival and isolating themselves if they have symptoms. That's not just basic fairness – it's in everyone's interests."
Beckie Hart, CBI Yorkshire & the Humber director added: "The Prime Minister's roadmap is a good starting point to the hard yards ahead and caution is rightly the watchword. Businesses in Yorkshire and the Humber back the step-by-step approach to re-opening and an end to damaging stop-start restrictions. And getting children back into the classroom first is as much a priority for business as it is for families across the country.
"We now need to turn this roadmap into genuine economic momentum. The Budget is the second half of this announcement – extending business support in parallel to restrictions will give firms a bridge to the other side. This is particularly needed for sectors who will have to wait for up to three months to re-open and have an anxious 10 days ahead before the Budget.
"With good news coming every day on the vaccines, the roadmap offers a pragmatic and safe route out of lockdown in England. Yorkshire and Humber businesses will play their full part in doing so with public health in mind and the confidence to kickstart a recovery."
James Mason, chief executive of Welcome to Yorkshire said": "There is much to consider especially after a particularly turbulent year for tourism."
He has also warned however that "Many businesses, particularly in hospitality may not find a way through the latest restrictions, if they cannot open before summer and further financial support is not forthcoming."
Roger Marsh and Dan Jarvis will both be part of the Invest North virtual conference on 24 March that will set the agenda for what comes next for the North as the country exits lockdown and looks to build its economy back better. Find out more and book your tickets for this not to be missed event here