People: Expect Distribution; Action Against Medical Accidents; Servo Group; and more
Following a period of growth for Bradford-based logistics and warehousing company, Expect Distribution, the business has appointed Sophie Metcalf to the new role of head of HR.
She will carve out strategic short, medium and long-term plans to develop Expect's people and practices.
Metcalf brings with her over 15 years of experience in human resources and mentoring. Using this expertise she will spearhead the business's internal and external corporate social responsibility initiatives.
Initial focuses will include supporting Expect's apprentices and growing its apprenticeship programme, mentoring new graduates and university placement students, tackling the gender and skills gaps within the warehousing, logistics and distribution industries, and strengthening the business's relationships with local charities.
Neil Rushworth, managing director, said: "We are delighted to bring Sophie on board. Expect has always prided itself on its family values and the team is what makes the business the success it is today, so it is only right that we nurture those in return.
"The loyalty we receive from our employees is unparalleled, something which is demonstrated by our internal long service awards, at which many of the team have been rewarded for 10, and even 20, years of dedication.
"Despite the challenging environment we have found ourselves in of late, we have seen outstanding growth in the last 12 to 24 months and so as we move forward, it is paramount we continue to put our team first. Appointing Sophie will allow us to do this."
Metcalf said: "I am really pleased to be joining Expect Distribution. It is an exciting place to be and coming to work in a business that celebrates its people and recognises their talent is a great opportunity.
"I'm looking forward to supporting the growth of the business in an organisation that really values the employees, as well as the customers."
Metcalf has previously worked in a variety of human resourcing roles, including for SimplyBiz and Versus Arthritis.
:::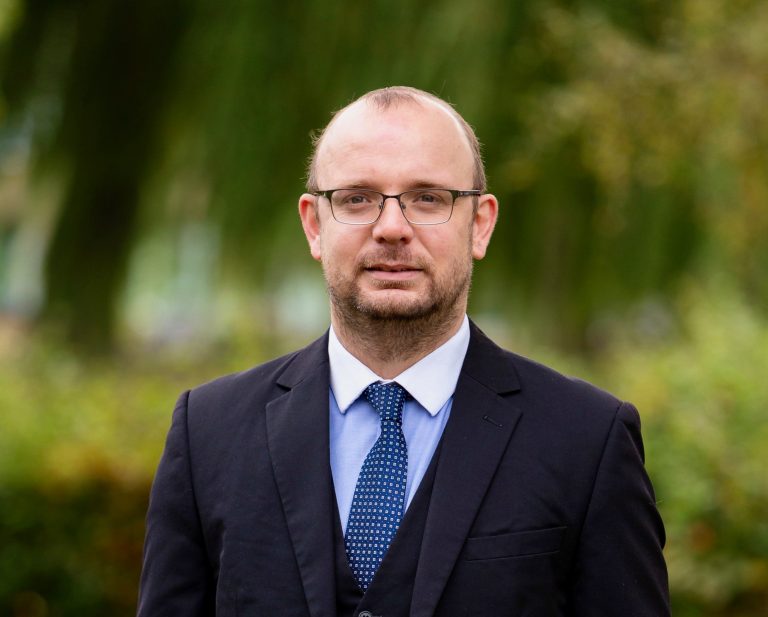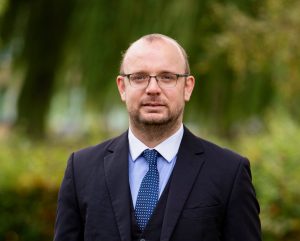 The charity Action Against Medical Accidents (AvMA) has awarded an accreditation to a Hull solicitor.
Wayne Walker, who works as a clinical negligence specialist at Williamsons Solicitors, has been accepted onto the charity's panel of experts.
He joins his colleague Simon Ramshaw who gained a place on the panel in 2015.
AvMA is the sole UK patients' charity specialising in patient safety. It actively supports people affected by avoidable harm in healthcare and campaigns for patient safety and justice.
Walker said: "It is vital that people understand the difference between a personal injury compensation service and working with a competent medical negligence solicitor, the latter being a complex area of law which requires both legal and medical knowledge.
"AvMA's panel of solicitors aims to help people make an appropriate choice of professional when seeking justice for serious medical mistakes or mismanagement."
Walker has represented patients in a number of high-profile cases, including those involving victims of birth injury such as Cerebral Palsy, avoidable amputations and instances of death that may, or may not, result in an inquest.
:::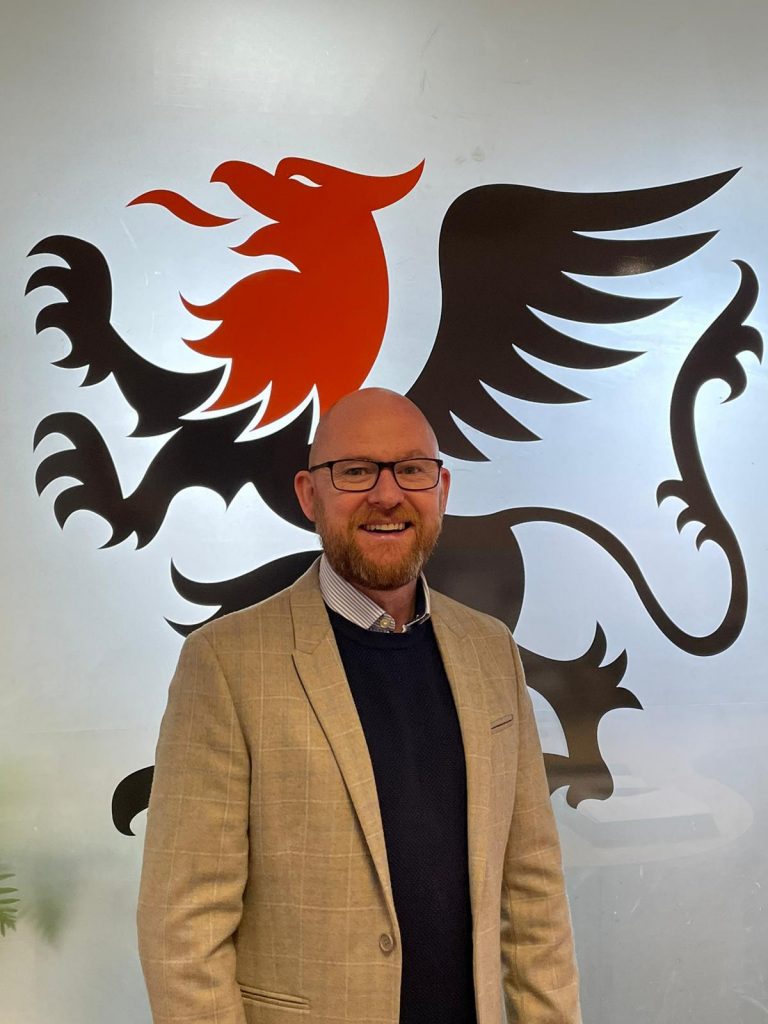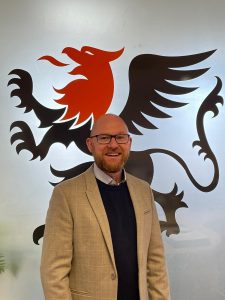 A Leeds-based multi-service provider has appointed its first CEO, as it forecasts a £20m turnover in the next two years.
Servo Group, which looks set to hit a £12m turnover this year, seven years after its inception, has appointed Andrew Mcallion as its CEO as it prepares to undergo rapid expansion and take on more employees.
Mcallion has been accounts director for Servo Group, which has over 800 operatives working nationwide across its divisions, for the past two years.
Previously he has held senior leadership roles in Operations at Comandulli, and Breton Machinery.
He will take the role to guide Servo to its next phase of growth, ensuring it is ready to meet mandatory audit requirements, and possibly steering the company towards flotation in the next few years.
Craig Wilson, of Servo Group, said: "Although we considered external candidates, Andrew was the perfect choice to take control of Servo's multiple divisions and steer the company to its next phase of expansion.
"He has extensive leadership experience, knows Servo Group inside out and we're confident he can maximise all that's great about the Group."
The business provides full FM services, SIA licensed manned guarding, CCTV, vetted and screened rail labour, property management and construction services around the UK.
Its client list includes Network Rail, Keir, GMI, Buckingham Group and Balfour Beatty.
As part of its continued growth, Servo will also welcome a new technical director and two other additional team members to its Gelderd Road headquarters in May.
Mcallion said: "This is an amazing and exciting time to be taking the helm at Servo and I'm looking forward to playing a critical role in its acceleration over the next few years.
"As we move out of the latest lockdown, all our team will be working from the office again and there are some exciting developments to come within our industry.
"Servo Group has created an amazing team and brand for itself in a very short space of time and I'm looking forward to the challenge of pushing us even further."
:::
South Yorkshire contact centre CC33 has confirmed the appointment of four senior management team members as part of its latest recruitment drive.
Joey Abubaker joins as operational lead where he will be leading a new campaign, defining scope and developing customer and client relationships with defined strategies.
Abubaker joins from a business management background across the insurance, utilities and financial services sectors.
Hayden Hale takes up the role of training manager, following more than 18 years in learning and development in both the private and public sectors.
He will deliver company communications to both newly hired and existing staff, designing training curricula and ensuring new hire training is delivered to exceed client expectations.
Hale will work with other departments to ensure company objectives are achieved along with ensuring all training documentation is up to date.
Chris Wicks has been appointed operations manager, having previously worked in the commercial department of Sky as an operations manager for the past two years.
He will oversee the coaching and development arm of the business to help drive commercial performance and ensure high engagement within both teams and clients.
Joining the Rotherham office is Michael Mehtar as head of outbound sales. He will develop existing outbound accounts where he will help them to grow with CC33 and ensure the clients are maximising the firm's service offering.
Mehtar joins CC33 following a five-year stint as an operations director in Dubai and has remained in the contact centre industry for 20 years.
CC33 is currently undergoing a period of rapid growth, recently creating 400 jobs across its two offices – one on Ecclesall Road in Sheffield and the other on Mansfield Road in Rotherham.
Abubaker said: "I am looking forward to working alongside the senior management team to drive the business in a new direction which will include bringing a 'customer-centric' mindset and breeding a culture of engaged staff."
Paul Fletcher, managing director, said: "It is fantastic to be able to welcome our latest recruits to the CC33 family.
"Each appointment brings with them a wealth of experience which will add a huge amount of value to the business. We can't wait to see how their fresh ideas facilitate our growth plans throughout 2021."