Six-figure venture capital funding for tech innovator
A tech spin-out has secured a six-figure investment from a combined Angel and Venture Capital syndicate, valuing the company at £2m.
Three weeks after being awarded a Business Productivity Programme grant to accelerate the development and roll out of its productivity maximising platform, Sheffield-based FourJaw Manufacturing Analytics' has been given a confidence boost from the combined Angel and Venture Capital investment communities.
Company co-founder, Robin Hartley, who last week was named one of 42 young entrepreneurs under the age of 42 to watch in Yorkshire, said: "We could not have asked for a better start.
"This six-figure investment puts us on track to refine and develop our technology in time for the launch of our next product in the spring – a plug and play device that unlocks step changes in productivity for British manufacturers, supporting a rapid post-Covid recovery and keeping UK exporters truly competitive in the global marketplace."
Ed Stevenson, investment manager at SFC Capital, the Venture Capital firm which added a significant sum to the combined Angel investment and one of the larger investors in FourJaw, said: "This investment shows our confidence in the game changing technology that FourJaw has developed.
"Much of UK manufacturing is tired with the hype surrounding Industry 4.0. But FourJaw have created a data-driven, productivity booster that is simple to install, easy to use and affordable to run.
"It is a technology right for its time, driving a manufacturing renaissance for post-Brexit and post-Covid Britain where productivity and competitiveness will be essential."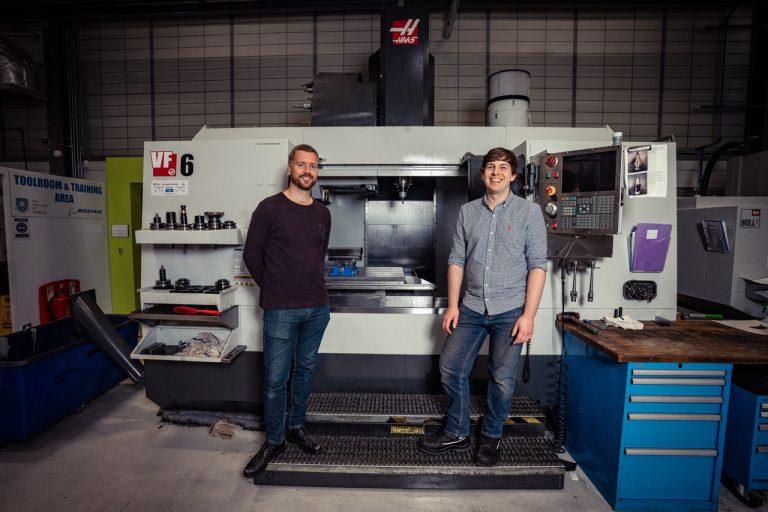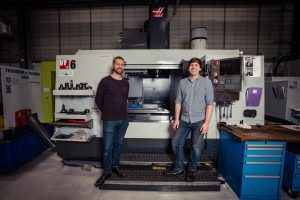 Bart Simpson, FourJaw's chairman, and former senior operations director at Autodesk, said: "FourJaw have hit upon a beautifully simple tool that is affordable, adaptable and accessible to the overwhelming majority of machining shop floors in the UK.
"It elegantly sidesteps the often costly and complex big ticket alternatives, to deliver the right information at the right time – which is real time –  securely on the cloud.
"A handheld tablet gives staff, from the shop floor to the top floor, easy-to-digest data that will drive big improvements in productivity, thus securing UK jobs and international markets against fierce global competition."
With the help of regional not-for-profit investment organisation NorthInvest, FourJaw now has the backing of 12 Angel investors.
NorthInvest's investment director, Stuart Brown, said: "Our role is to drive grass roots growth across the north of England through helping founders like Chris and Robin unlock angel and private sector investment.
"So it's great to see such an innovative young spin-out, whose technology will massively boost manufacturing productivity and competitiveness, securing substantial financial backing at the start of its journey."
Sheffield City Region LEP chairman, James Muir, also welcomed the investment.
He said: "FourJaw is a fantastic example of how bringing together two of our region's strengths, digital technology and manufacturing, can attract further investment to South Yorkshire.
"Companies like FourJaw will help us bring our ambitious jobs-led recovery plan for the region to fruition through the creation of good, high-value jobs in South Yorkshire."
The two founders of the company, Hartley and Chris Iveson, were research engineers at the University of Sheffield Advanced Manufacturing Research Centre (AMRC), when they came up with their idea for a device to turbocharge machining shop floors.
AMRC CEO, Steve Foxley, said: "It's great to see FourJaw get off to a flying start, taking the learnings from their time with us, and their engagement with the region's digital community, to develop a very smart product to help improve productivity and sustainability in UK manufacturing supply chains.
"We look forward to working with them in the region as we support industry make a more rapid and resilient recovery."