People: Xalient; Hawkesworth; Savills Leeds; and more
Xalient Group, which has a base in Leeds, says Andrew Goldwater has joined as chief financial officer, strengthening its global leadership team as the company moves into the next phase of growth.
A Chartered Accountant by background, Goldwater brings a wealth of experience in the sector, having previously served as CFO of a number of companies in the technology and managed services sector, including most recently, M247 and Onyx Group.
In the new role he will leverage his commercial and financial acumen and experience in business planning, investment strategies, international development and M&A to help drive Xalient's long-term profitable growth.
He said: "Xalient's value proposition, with long-term, strategic customer partnerships at its core, is something that aligns very much with my background and strengths.
"It's clear that a lot of amazing work has gone into strategic focus, continuous innovation and customer experience over the last few years, as evidenced by an excellent client portfolio of global brands and industry awards.
"I am excited to be joining the company because I see huge future potential for Xalient in this fast-growing market."
Sherry Vaswani, founder and CEO, said: "I am delighted to welcome Andrew to the Xalient Group board and team.
"His skills and experience will be of great benefit to the organisation as we set out to deliver the next phase of our strategy and growth.
"It's fantastic to add his expertise to our leadership team and I am very much looking forward to working with him."
Xalient was established six years ago to disrupt the traditional markets for secure networking, taking advantage of the huge shift to cloud technology that has created high demand for flexible, cost-effective global connectivity and protection against increasingly complex cyber threats.
:::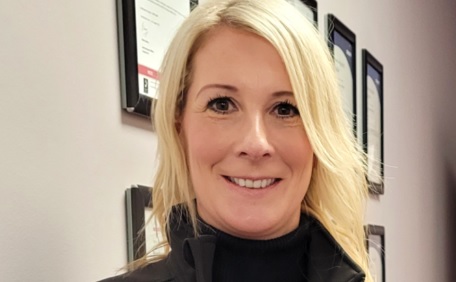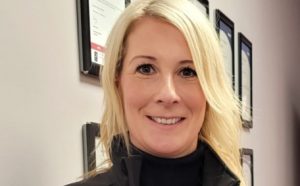 Thirsk-based electrical compliance company, Hawkesworth, has appointed three new members of staff to join its sales team.
Michelle Heslop has been promoted to UK sales manager. Heslop joined Hawkesworth's operations team three years ago. She will be responsible for the day-to-day running of the sales department.
She is joined by two new account managers – Claire Ridley and Rebecca Cowton.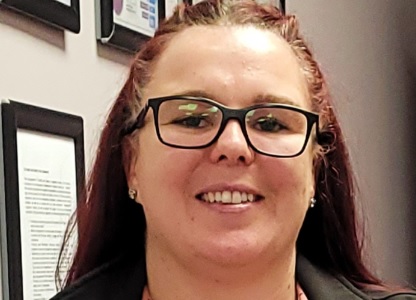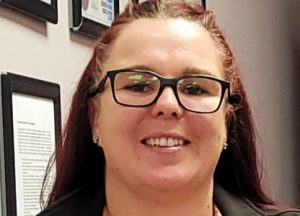 Ridley comes to Hawkesworth from the manufacturing industry, and Cowton joins from Hawkesworth's finance department.
Both will be responsible for liaising with existing customers and strengthening relationships.
Darren Tonge, sales director at the business, said: "Hawkesworth has a reputation for providing exceptional customer service.
"Michelle, Claire and Rebecca's knowledge and expertise will be a valuable boost to the company and allow us to offer high-quality account management."
:::
Savills has announced a series of promotions within its Leeds office, which took effect from 1 March 2021.
The promotions will see one person move up to associate director level while four will become associates.
The full list of promotions is as follows: Lizzie Maher, property management, to associate director; Will Naismith, housing, to associate; Joe Henderson, valuation, to associate; Stacey Brown, property management, to associate; and Gary Blakeley, property management, to associate.
Paul Fairhurst, head of office at Savills Leeds, said: "I'd like to congratulate these five individuals on their very well-deserved promotions.
"We take pride in recognising the talent and merit of our employees, and would like to thank them all for their hard work in what has been a challenging year."
:::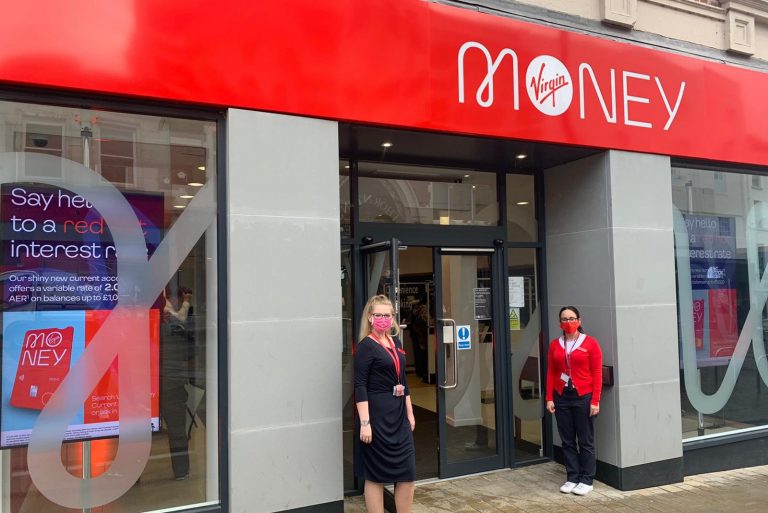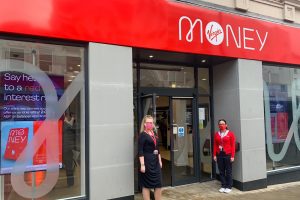 Virgin Money UK has confirmed the appointment of Elena Novokreshchenova as an independent non-executive director and member of the Governance and Nomination Committee and of the Risk Committee effective from 22 March 2021.
She will also join the Boards of Clydesdale Bank PLC and Virgin Money plc.
 David Bennett, Group chairman, said: "I am delighted to welcome Elena to the Board. Elena brings extensive experience in technology and customer-centric leadership from an international career spanning 20 years.
"As the Group continues to focus on navigating a challenging economic environment while delivering the best, full-service, digital banking experience in the market, Elena's insights and expertise will be valuable assets to the Board."
 Novokreshchenova said: "I'm excited to support Virgin Money UK in achieving its bold customer and digital ambitions.
"With a year of innovative Virgin Money proposition launches underway, it's a great time to join the Board and lend my skills and experience to disrupting the status quo in UK banking."
She is currently executive vice president of International at Remitly, a disruptor in the app first digital remittance space.
Prior to this, she held senior tech product and general management positions at Expedia Inc.
Novokreshchenova has also worked at Strategy& (part of PWC) as a management consultant, having previously worked in Risk and Debt Finance roles at Barclays PLC.
In the early part of her career she spent five years working in Moscow for IMS Retail as managing director.