The rise of subscription-based services in manufacturing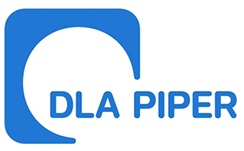 By Sophie Conroy, associate, DLA Piper UK LLP
A trend growing within the manufacturing industry which we think will continue as more businesses consider implementing new technologies and automation is subscriptions-based services. As well as the increased use of cloud-based services (in relation to AI and automation software), we think it is likely that the use of subscription based models for equipment will also increase in the manufacturing industry, with pressure on both the equipment providers to reduce their costs and the manufacturers to adapt to change and introduce automation and new technologies to processes. Equipment-as-a-Service (EaaS) is a concept in which machinery, equipment or production systems are not purchased, but are provided by a supplier for a period of time in exchange for a fee to use the equipment.
Given how crucial certain equipment and software is to an organisation's operation, it is unsurprising that manufacturers may still prefer the control and security offered by a traditional software as a licence on-premise solution and owning or taking out a long term lease on equipment. Similarly to software subscription models, the benefits of EaaS (particularly when integrated with automation and AI technology), include reduced capital expenditure and regular enhancements that can improve the equipment – capturing equipment data allows the equipment provider to use it for research and development, and predictive maintenance. This can help reduce equipment downtime and allows equipment to keep up with advancements and adapt with the customer's requirements.
We expect a standard agreement to emerge that has similarities to both hire and maintenance contracts (containing delivery, installation and quality obligations) and software subscription agreements (including licensing software, maintenance of the equipment and software and having payment being on a "by use" basis). From a customer perspective, whilst this list is not exhaustive, issues of particular importance are likely to be:
Price Increases – the provider may agree to an advantageous initial price, to encourage the customer to sign up for the equipment services; however, the customer should seek assurances that this will not increase excessively over the term of the agreement, which can be done by fixing the price for a set period and/or putting a cap on increases.
Service Levels – it will be more important than ever for the customer to ensure that the supplier commits to service levels, which should be specific and measurable to allow assessment of key elements of the service. These should relate to service availability, equipment downtime and response times to fix/resolve issues. Failure to meet the agreed service levels should result in the supplier having to compensate the customer (usually through service credits) and/or the customer having the ability to terminate the agreement, which puts pressure on the supplier to provide the services to a certain standard.
Data Use/Ownership – providers are likely to host their software services and store all of their customers' data (including equipment data) in the cloud; therefore, customers should consider (i) the ownership of such data; and (ii) what security arrangements the provider will put in place. Loss of data or being unable to access data can have a serious impact on business and so the provisions governing availability of data, loss of data and liability in relation to the same should be given careful consideration.
2021 is going to be an interesting year for manufacturing businesses and how they will adapt to the ongoing challenges they face. Investing in smart supply chains that are supported by state-of-the-art equipment, digital technologies, data analytics and artificial intelligence are likely to offer greater visibility and connectivity across the supply chain, and we expect subscription models to assist with access to such advancements.