£1.3m loan to help convert former working men's club site into homes
The site of a former working men's club in Sheffield is being upcycled into 11 eco-friendly homes, supported by Lloyds Bank Commercial Banking's Clean Growth Financing Initiative (CGFI).
Construction is underway on the new Larks View housing scheme in Walkley, and is being delivered by Rutland Park Development Ltd, led by husband-and-wife duo David and Sarah Shaw.
The pair are working to reclaim materials such as stone, slate and brick from the old clubhouse building, helping to reduce waste on-site.
Lloyds Bank provided the firm with a £1.3m CGFI loan, a discounted lending programme for companies investing in green initiatives, to help fund the scheme – with a waivered arrangement fee.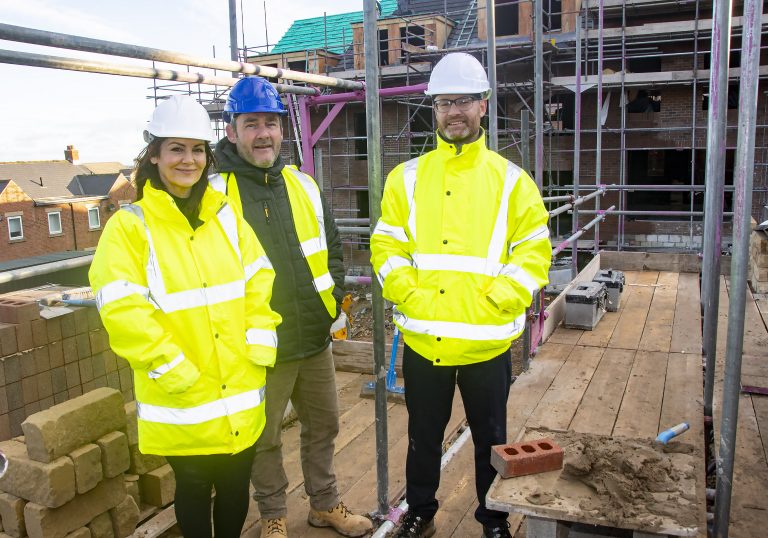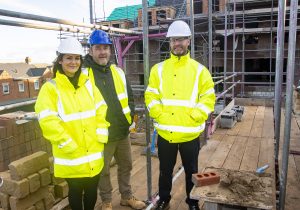 The new townhouses and detached homes will benefit from eco-heating systems for heating water, as well as high-performing thermal insulation, giving the properties a strong EPC energy rating.
Each home will have four bedrooms and three bathrooms set over three floors, with a private garden and parking.
Construction began this month, with the scheme set to be fully complete by summer 2021.
On completion, the same firm plans to then redevelop an unused Kelham Island industrial building into new apartments.
The Larks View project follows the developer converting an old church in Hillsborough into 10 flats, also supported by Lloyds Bank.
Sarah Shaw, co-owner and director at Rutland Park Development, said: "We're upcycling what was a fully tarmacked plot and transforming it into a new, green corner of Walkley – an area that's becoming increasingly popular with Sheffield's young families.
"It's been invaluable to have Lloyds Bank by our side on this project, and our last.
"With its financing and support, we've been able to move confidently from project to project, helping us to give a new lease of life to some of Sheffield's forgotten gems."
Peter Egan, relationship director at Lloyds Bank Commercial Banking, said: "The way we build houses today will strongly influence the extent to which the UK is able to meet its ambitious 2050 emission targets.
"It falls on proactive developers like Rutland Park to go above and beyond current building regulations for energy efficiency, creating new homes that are truly fit for the future.
"The retention of building materials from the former site is also a great feature of the development, helping to preserve the site's important heritage."