Manufacturer eyes expansion into new markets in response to pandemic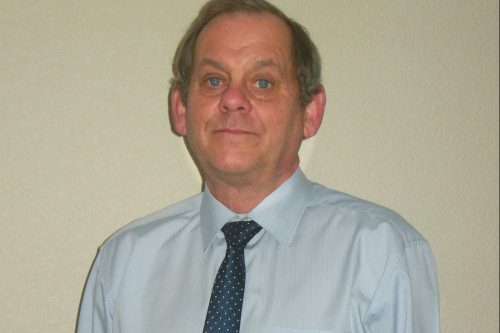 Storage and handling manufacturer Craven & Co is to advance into new markets as it seeks to counteract the effects of COVID-19 on its established customer base.
With 75-80% of its manufacturing output traditionally comprising of catering and hospitality products, the Knaresborough-based company saw many of its orders drop off during the first national lockdown a year ago.
Director Wez Dance said: "We can't see these orders returning to anything like the level they were for the foreseeable future.
"We realised early in the pandemic that it would be essential for us to break into new markets."
Now, the firm's expertise in manufacturing storage and handling products for the medical sector is to be exploited to sidestep into a related niche industry.
The company, which designs and manufactures shelving, racking, trolleys and wirework products as well as OEM (original equipment manufacturer) and bespoke solutions, is preparing to launch new products aimed at the mortuary industry.
"We first looked into this sector as a potential market in 2015 as it isn't a far cry from our medical range which we have been producing for many years," said Mr Dance.
"But we found there were some subtle nuances in product design and use. With no real knowledge of the market and, as an SME without the people and resources to progress it further, our plans were put on the back burner as demand for our catering, retail and medical products began to grow."
A respite from the effects of the first coronavirus restrictions came last April, when Craven was fast-tracked into the NHS supply chain to manufacture vital frontline medical equipment for the Nightingale hospitals, including 12,500 IV stands and several miles of medical racking.
Dance described it as a "godsend" that led to further NHS work to support storage facilities for blood plasma, vaccines and blood tests, keeping the company busy throughout 2020.
Meanwhile, Craven's directors were reassessing the business and revisiting their previous plans to move into the mortuary industry.
Recently-appointed sales manager, Trevor Russ, will lead the expansion into this market. He has a 30-year background in the sector.
Russ began his sales career with the British Vacuum Company (BVC) before moving to medical equipment manufacturer Medezine.
He later worked for auxiliary instrument manufacturer Medica and LEEC, a supplier of mortuary products, funeral supplies and laboratory equipment.
He said: "A lot of the racking and trolley products from Craven's medical range can be adapted for use in mortuaries, schools of anatomy, pathology, research centres, funeral directors and crematoria.
"In addition, our manufacturing capabilities, in-house design team, and largely UK-based supply chain will allow us to offer complete packages and bespoke solutions."
Dance added: "We are delighted to welcome Trevor at such an exciting time in Craven & Co's story.
"Over 60 years, we've become known for our high-quality British-made products, quick turnaround, competitive pricing and great customer service, not to mention our bespoke solutions.
"We're hoping these elements, combined with Trevor's knowledge and expertise, will help us break into a niche market."