People: Clarion; Appleyard Lees; Econ Engineering; and more
Another four lawyers have joined the Clarion team.
With two years' experience, Santino Stifanelli is the latest recruit in the Leeds law firm's corporate practice.
He advises on a range of corporate transactions such as mergers and acquisitions, business sales, joint ventures and corporate restructuring.
He also advises directors and shareholders with their legal requirements, including directors' duties or shareholder agreements. Having worked in-house, he has extensive experience in corporate and commercial matters.
Rebecca Simpson has joined Clarion's employment practice.
Over the last two years, she has gained expertise in dealing with the end of employment relationships and represented clients on a wide range of contentious matters, including employment tribunals proceedings and judicial mediation, acting  in particular, on behalf of trade unions and their members.
Her areas of expertise range from advising on employment documents and policies, to advising on employee relations issues, business immigration and the people aspects of corporate transactions.
The banking and finance team at Clarion has added Francesca See to its ranks as an associate solicitor.
She has experience of providing advice on a range of funding transactions including development, corporate and real estate finance matters.
Having previously worked as a paralegal at a national firm, she has gained six years' legal expertise and will help support the team's corporate and leveraged finance offering.
Finally, Leah Pattison further strengthens the commercial team. Over the last four years, she has worked for one of the leading firms in Newcastle upon Tyne.
She has experience of reviewing and drafting commercial contracts including supply agreements, terms and conditions of sale and purchase, agency agreements and confidentiality agreements as well as preparing various GDPR compliant policies for companies and providing corporate support work.
She works across various sectors including the technology, manufacturing, pharmaceutical and retail sectors.
Roger Hutton, joint managing partner, said: "Our team is continuing to expand as we bring on board new talent to ensure we are able to support the growth of existing clients as well as servicing new clients.
"We are fortunate to be located in such a vibrant legal community here in Yorkshire and to benefit from the very positive reputation Clarion has established as a great place to work and as a firm that really looks after its clients."
:::
Chris Hoole will join the Leeds-based Appleyard Lees partnership as of 1 April 2021.
He is a dual-qualified solicitor and Chartered Trade Mark Attorney, experienced in contentious and non-contentious intellectual property (IP) matters.
Hoole has a strong UK and international client base, which includes blue-chip multinationals to start-up entities.
He said: "When I reflect on my career with Appleyard Lees, two words resonate most: trust and knowledge. Despite being the first contentious IP solicitor to join Appleyard Lees, the firm has shown unwavering trust in me throughout.
"I'm extremely grateful for the support I've received on my journey to partnership, and proud to be part of a growing team supported by some of the country's most knowledgeable IP attorneys."
"It's an honour and a privilege to join the partnership."
Dick Waddington, Appleyard Lees managing partner, added: "The level of commitment that Chris brings to whatever he does is truly inspiring, whether that is tackling difficult trade mark or patent litigation, encouraging colleagues, or becoming a better cyclist.
"I am very excited that Chris is joining the partnership."
Hoole first joined Appleyard Lees in February 2015. He is the learning and development officer for Cambridgeshire Law Society and a mental health first aider.
:::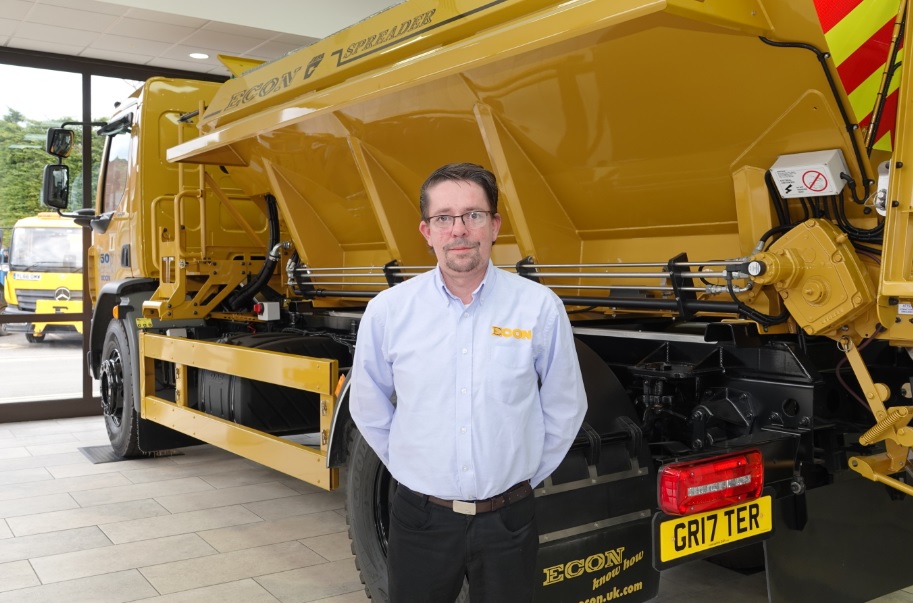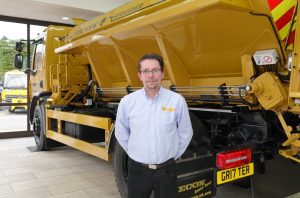 A North Yorkshire gritter manufacturer has appointed a new supply chain manager.
Gareth Evans has joined family-owned, Econ Engineering, from a Teesside business manufacturing parts for off-shore wind turbines where he was its senior buyer.
Ripon-based Econ makes more than 80 per cent of the winter maintenance repair vehicles used on Britain's roads, and has recently opened satellite engineering hubs in Alloa, Scotland, and in the Welsh capital of Cardiff.
In his role with Econ, Evans will be responsible for the ordering of some 50,000 individual components including chassis, pumps, valves and cables.
His buying experience comes from working in the automotive, food, engineering and chemical sectors. One of his previous employers was earthmoving-vehicle manufacturer, Caterpillar.
He said: "I'm delighted to have been appointed Econ's new supply chain manager. Having worked in the automotive industry previously, it's brilliant to be back in it.
"Whilst Econ is best known for manufacturing gritters, it also makes a host of other highway maintenance vehicles, in particular its 'hot boxes', which are predominantly used by road crews repairing potholes.
"Efficient and effective procurement and supply chain functions are vital cogs in the smooth running of the Econ business, ensuring the vehicles are made to the client's exact specifications, and roll off the production line on time."
Jonathan Lupton, Econ Engineering operations director, said: "Gareth is a very welcome addition to the Econ team, and he brings with him a wealth of experience gained from a variety of different sectors."
:::
Talasey Group, a Doncaster-based independent supplier of landscaping solutions, has confirmed two important appointments to its senior management team.
They will underpin the company's planned expansion within the landscaping industry.
Geoff Moulton, who joins the firm as business development director, has spent 22 years at Marshalls Plc and is renowned as a leading expert in the industry.
Using his strong personal and working relationships, he will continue to build on the success that Talasey Group has achieved.
Newly appointed CFO, Gary Vaughton, is a chartered accountant and brings with him over 15 years of experience within the building sector, having previously held roles at Masonite International.
CEO of Talasey Group, Mark Wall, said: "These are two very exciting appointments for the business that I am sure will help us realise our five-year growth strategy."