Agency roundup: Blueclaw; Jaywing; Hatch; and more
Leeds-based search marketing agency, Blueclaw, has recently welcomed two new clients into its roster.
Wakefield-based Interior Goods Direct, and mobile phone provider A1 Comms have each appointed the agency to deliver SEO and Digital PR services.
James Toase, head of Commercial at IGD, said: "With the increase in demand for both home and commercial interior products we knew we needed a digital partner that was not only enthusiastic and proactive but showed they had an in-depth understanding of the market we operate in.
"We are really impressed by Blueclaw's fresh approach and level of SEO expertise and we're thrilled to have them on board as our trusted growth-focused partners."
Jamie Tomlinson, digital director at A1 Comms, said: "In the last few years we've seen fantastic growth for our two brands, Buymobiles & Affordable Mobiles.
"In our efforts to bring the best phone deals to the UK, we are delighted to partner with Blueclaw and invest in our SEO & Digital PR channels.
"We're looking forward to exploring new and innovative ways to reach new customers."
Blueclaw CEO, Fergus Clawson, added: "2020 was an incredibly unique and unprecedented year for everyone so it's inspiring to see the Blueclaw team pull together and continue to provide exceptional service and strategy against a rapidly changing background.
"The addition of each of these exciting brands to our client portfolio represents our team's passion and dedication.
"We're delighted to have secured the opportunity to apply our strategic search marketing expertise and support each of them in driving growth through 2021."
:::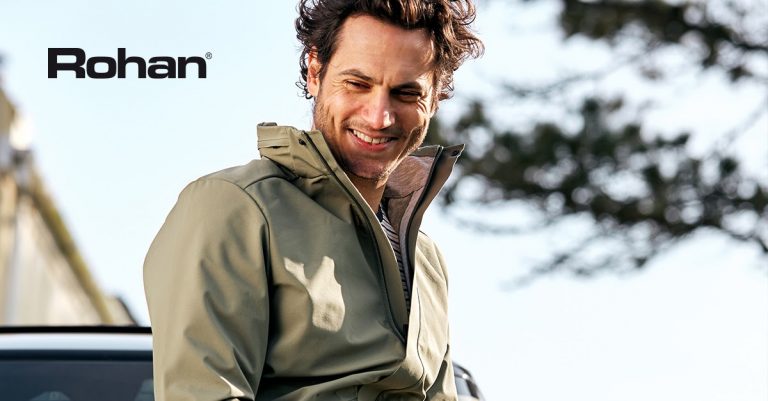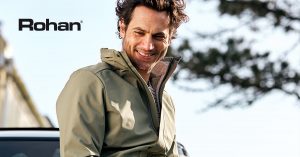 Outdoor and travel clothing specialist, Rohan, has appointed integrated creative agency, Jaywing, to deliver a brand and creative strategy centred on long term business growth.
Following a competitive pitch process, Rohan's new senior marketing team has tasked Jaywing with strengthening the 50-year-old heritage brand and increasing customer appeal to the newly defined customer segments.
Jaywing's team of brand and communication experts will work to gradually elevate Rohan's brand positioning, distilling segmentation and audience analysis into more accessible messaging for its target audiences.
Having traditionally sold its products through retail, catalogue, web sales, this new approach will ensure the Rohan brand better competes in a truly omnichannel environment.
Giles Polito, marketing director, said: "We were really excited by the pitch work the team shared with us, coupled with the capabilities of Jaywing's team of brand and marketing experts, and immediately connected with their dynamic and creative approach.
"We are looking forward to an inspiring and productive, long term partnership.
"The Jaywing team have inspired us to think differently and evolve our brand's direction. We're eager to see where this new partnership will take us and are confident that Jaywing's data-informed decisions will take our brand to the next level."
Maria Vardy, managing director at Sheffield-headquartered Jaywing, said: "With our creative and brand expertise and Rohan's 50-year heritage, we've got an exciting partnership ahead of us.
"We are delighted to be working with Rohan to simplify their brand and simultaneously make it more powerful and accessible to diverse audiences.
"Through our data-led creative and brand strategies, our team will work collaboratively with Rohan to drive growth and expand their reach."
:::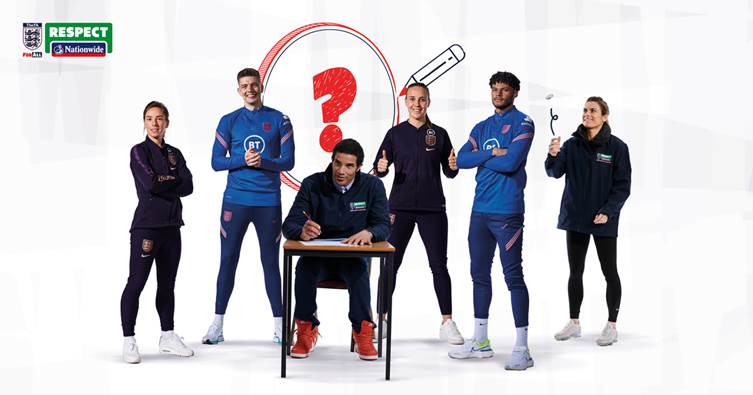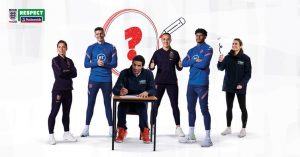 Leeds-headquartered PR, social and activation agency, Hatch, has been brought onboard to execute a national PR campaign on behalf of Nationwide Building Society and The FA.
The Coin for Respect campaign is offering children across the UK the chance to design a new coin that will start every game with respect.
The coin toss is a symbol of fair chance that starts every game, but until now no official coin has existed. The winning coin will then be brought to life and distributed to 20,000 grassroots referees across the country.
With experience working in the sports sector for clients including The EFL, Rugby League World Cup 2021, Sky Bet and Sportsbreaks.com, Hatch will lead the PR and creative content delivery throughout the campaign, that is set to run until the autumn.
The campaign launched on 7 April, supported by an official launch film starring England legends David James and Karen Carney.
Jason Madeley, managing director at Hatch, said: "The partnership between Nationwide and The FA centres on respect, and what better way to bring that into positive focus than by giving stars of the future the chance to make their mark on the game?
"We're really excited to see how far we can take this campaign and produce something that provides a long-term benefit to the game and everyone involved in it."
Paul Hibbs, director of advertising at Nationwide Building Society, said: "Mutual respect is at the heart of what we believe in, and we are excited to launch this initiative with Hatch and the FA to ensure that a moment of respect will start every grassroots game from the beginning of the 2021 season.
"We look forward to seeing the Coin for Respect design entries and engaging with children around what mutual respect means to our next generation of talent."
:::
Digital marketing agency Ascensor has been featured by Google in a global showcase of web design firms which are successfully using Google's Accelerated Mobile Pages (AMP) web code.
Andrew Firth, managing director of the Leeds-based agency, said: "We are delighted to be included by Google in their best practice providers of AMP for WordPress based websites. The showcase features 141 sites worldwide and two of these are built here in Leeds by Ascensor."
The two websites, created by Ascensor and featured in the Google AMP for WordPress showcase are Leeds-based video and animation firm Feature Media and Pontefract-based gas engineers Z2 Engineering.
Firth added: "Accelerated Mobile Pages web code, was launched by Google in 2016 to ensure that mobile webpages can perform at the optimal speed.
"When it ranks web sites in search results, Google AMP puts an emphasis on the speed at which sites operate, and it also prioritises sites which feature the AMP coding."
More customers are using their mobile phones to access the internet, and mobile internet access has now overtaken desktop access. Increasingly, internet users expect mobile web pages to load quickly.
This is especially important when customers are browsing online retailers, where online customers expect lightning-fast loading speed.
Firth said: " Some users believe that slow web page loading on their phone is caused by the strength of their mobile signal or the quality of their Wi-Fi.
"Whilst these can influence loading speed, it's usually the technological design of the mobile web site which is the main determinant of page loading speed."
"The design of mobile sites is different from desktop sites, and our role is to ensure that mobile web pages can perform in the best way."
Ascensor build websites based on the AMP open-source code.  This means that pages load almost instantly, on users' mobiles and desktop devices.
Firth said: "Globally, more than 1.5 billion AMP pages have been created to date, and the AMP format is supported by more than 100 leading analytics, ad tech and content management providers, so the footprint of this technology is massive.
"We are one of a huge number of website developers, globally, who have adopted AMP coding, which is why being showcased by Google as an AMP expert, with two of our website designs being featured by them, is a great achievement."