Business leaders and policymakers revealed for major Yorkshire sustainability conference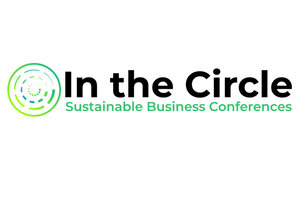 The agenda for a major Yorkshire sustainability conference has been unveiled today, revealing big names from business, politics, and the sustainability sector.
In The Circle Yorkshire is free to attend and is for businesses leaders and managers who want to better understand the opportunities that embracing sustainability initiatives can bring.
The virtual conference on Wednesday, May 19, will be opened by the Minister for Climate Change, Lord Callanan, in a big year for the UK ahead of it hosting the global COP26 conference.
In The Circle Yorkshire will hear from business leaders, policy makers and academics as they set out how a sustainable approach can improve your business, as well as benefitting the region. Click here to book your free place.
The conference is in partnership with musicMagpie, Squire Patton Boggs and TheBusinessDesk.com, and is being sponsored by the Northern Powerhouse Investment Fund, EV3 Power, Harworth Group, Mott Macdonald, Orderly, Whitecap, and Curveblock.
The day will hear from leading experts on sustainability and business, including:
– Mike Barry, the former director of sustainable business at Marks & Spencer, where he delivered its ground-breaking "Plan A" programme
– Steve Oliver, group chief executive and co-founder of the hugely-successful recommerce business musicMagpie
– Dame Sarah Storey, Britain's most successful female Paralympian and now Active Travel Commissioner for the Sheffield City Region
– Catherine Westoby, Net Zero Business Engagement Lead in the Department for Business, Energy and Industrial Strategy (BEIS).
– Prof Andy Gouldson, professor of environmental policy at the University of Leeds and chair of Leeds Climate Commission, who has delivered reports to more than 20 UK cities including York, Edinburgh and Leeds detailing how we can deliver carbon neutrality by 2050.
They will be joined by high-profile Yorkshire leaders, including Leeds City Council chief executive Tom Riordan, N8 Research Partnership director Dr Annette Bramley, Yorkshire & Humber Climate Commissioner Simon Pringle, 3M Buckley Innovation Centre chief executive Sue Cooke, and Northern Powerhouse Partnership director Henri Murison.
Alec Walton, chief executive of In The Circle, said: "Sustainability, net zero and decarbonisation have become increasingly important agendas for businesses and policymakers.
"This is a must-attend event for business leaders and managers who want to understand more deeply how they can benefit their business and the environment at the same time, as well as provide an introduction to the many SMEs who want to be part of the change but are unsure where to start."
Click here to check out the full agenda and 30+ confirmed speakers – with more to be added shortly – and book your free place for the May 19th event.