Entrepreneur expands beauty brand in the face of pandemic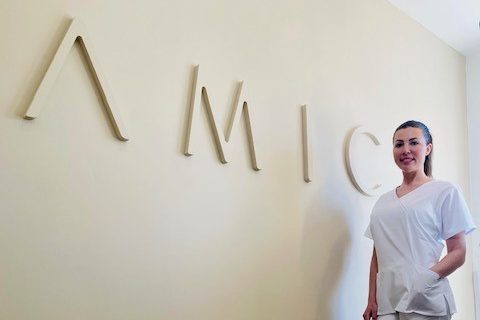 A Leeds-based beauty entrepreneur has marked the end of lockdown with the launch of her second clinic in the city.
Claire Raby, 37, has just launched the Amica Aesthetics venue which offers the latest in specialist treatments that use advanced state of the art technology and is now benefitting from a post-lockdown beauty boom.
Raby explained that, having launched her first clinic in Cleckheaton in 2015, demand grew and within four years was operating at full capacity leading to plans to expand in Leeds.
She said:"We planned to open clinic number two in late 2019 but due to the Covid pandemic our plans were forced to ground to halt. However, it gave us time to find the perfect location and time to invest in new ground-breaking technology and treatments".
Despite the challenges posed on her industry by multiple lockdowns, the entrepreneur believes the rise in video calls has actually benefitted the business.
"As a result of the pandemic and the popularity of zoom and virtual meetings people have become more aware of their facial features and how they look. As a result of this we have seen an enormous rise in demand for cosmetic procedures".
She noted that since launching the second venue demand had been "unreal", stating that it was already fully booked for weeks across both sites.
However two venues in Leeds as well as clinics in Newcastle, Manchester and York isn't the end of this entrepreneurs ambition: "It's such an exciting time for my team and I as we continue to grow and expand our services across Leeds. My short-term goal is to open a clinic in every town and city in Yorkshire with the ultimate aim being to roll out nationally".