Agency roundup: Stada Media; Aberfield Communications; 43 Clicks North; and more
X

Register for free to receive latest news stories direct to your inbox
Register
Continued demand for video production services has led to a Wakefield video production agency appointing a new senior account manager.
Stada Media has seen video production work increase "exponentially" since the start of the pandemic in early 2020.
Businesses in West Yorkshire and around the UK have turned to video to reach customers, now spending most of their time at home.
Now, the agency is continuing its recruitment drive to not only cope with the increase in demand, but also deliver a better service to clients.
Gemma Curry, who had previously worked at Fishtank Agency in Mirfield, and Fox Agency in Leeds, has joined the business, and is the fifth new recruit since August 2020.
She follows on from recent appointments Josh Raikes (videographer), Olivia Wildblood (client operations executive), Dave Smith (marketing manager) and Ben Dews (director of business development).
Curry said: "It's great to be joining a video agency at a time when video has never been more important for companies needing to reach their audience effectively.
"Stada Media has worked with some big names – but I can see the potential to work with more."
Danny Lacey, CEO and founder of the agency, added: "We've begun working with many exciting new clients this year – but the bigger we get, and the bigger our clients get, the more we need an experienced team keen to deliver even greater value to our customers.
"Gemma has a huge amount of agency experience, and will help us to be more efficient, as well as providing a better support service to our clients.
"With video marketing bigger than it's ever been, I can't wait to see the difference having Gemma onboard will make."
:::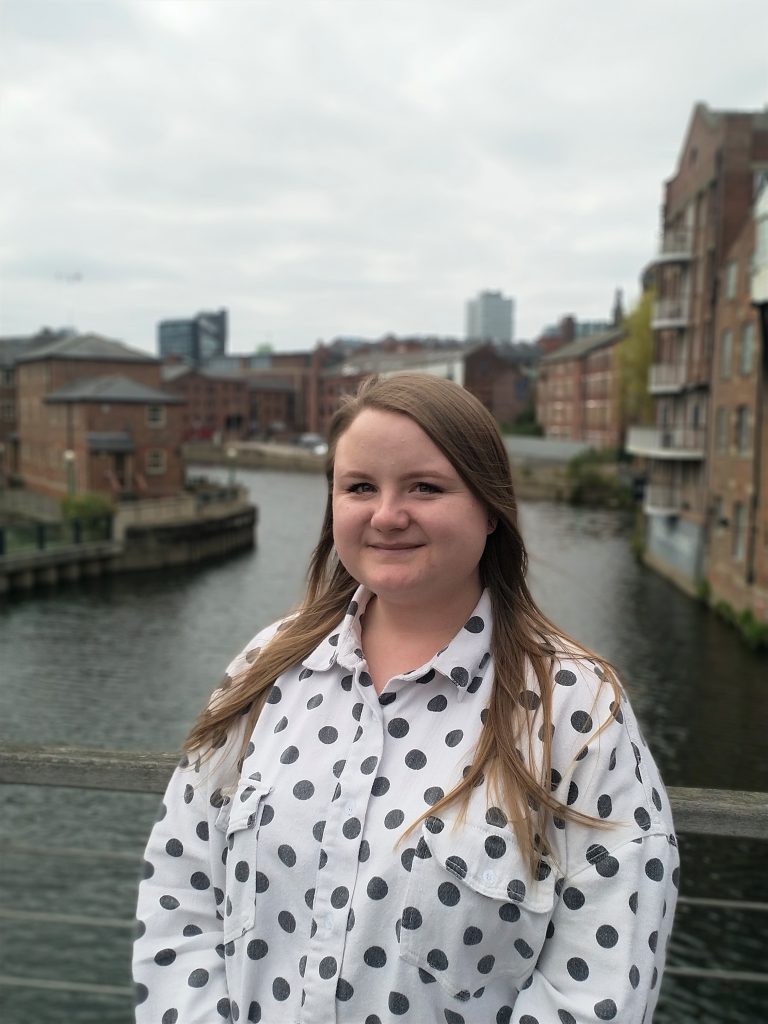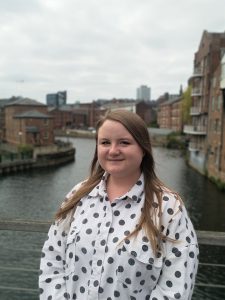 Leeds-based PR agency, Aberfield Communications, has appointed Katie Evans as PR consultant, after continuing to grow its client base in 2021.
She joins the team from Jaywing in Leeds, where she worked as a senior PR executive delivering digital PR campaigns across a wide range of industries including technology, e-commerce and travel.
Her digital PR portfolio includes securing more than 200 pieces of coverage for a campaign for travel provider, Florida4Less, and securing a front-page feature in the Sunday Times for Good Move.
She said: "I have wanted to take a step away from typical SEO PR campaigns and explore a more holistic approach to PR and marketing as my next career move for a while now, and Aberfield is an agency that really stood out to me as the perfect mix of digital and traditional PR.
"I'm excited to get stuck in and start working on a great range of clients."
Tim Downs, director of Aberfield, said: "It's great to have Katie on board with us. Thanks to a number of new client wins in 2021, we've been in a position to grow our team.
"Katie will really add some additional and valuable skills, especially with her digital PR experience and we're looking forward to seeing how she develops with us."
Evans will be working on a variety of clients including Eight Fifty Food Group, York Biotech Campus and first direct.
:::
An office development in the heart of Hull's Old Town will provide a new home for digital marketing specialist 43 Clicks North.
Mike Ellis, managing director of the agency, put his faith in developers Jenneson-Thompson who responded by combining two buildings in Bishop Lane to offer character and connectivity.
Alex Jenneson, a partner in Jenneson-Thompson and managing director of RFD Interior Architecture, pressed ahead with the purchase of the site during the first lockdown, finding innovative solutions to the challenges of integrating two buildings with an age difference of around 100 years.
After renovating the historic Salters House to accommodate RFD, he set his sights on the property across the courtyard which fronts onto the narrow lane leading to High Street, the Museums Quarter and the River Hull.
He said: "One of the buildings was constructed between 1870 and 1900 and the other was built in the 1980s on the site of one which was badly damaged in the Second World War.
"We have managed to connect them architecturally so they speak as one building.
"We knew Covid would bring challenges but we also knew people would return to work.
"I speak to a lot of business owners and the feeling I'm getting is that people want to be back in the office but at a safe distance, with the option of working from home as well.
"That approach is being adopted by small businesses like 43 Clicks North and by some of the big employers we work with."
Ellis, who founded 43 Clicks North at The Deep Business Centre in 2019, said his need was for an office which will provide a platform to double the size of his workforce of 17 and to support the relaunch of the DigiHull partnership set up with other agencies in the city.
He said: "Most businesses these days go for open plan but we wanted to create a home from home. Every room in the building has its own personality – different colours and different décor, tub seats and neon logos.
"We don't want people to feel like they are sitting at home because they have been doing that for the past year. We've created a space where people feel like they belong.
"The way we have been operating with flexible working policies gave us an easy transition into the new building.
"The main thing we have learned during the last year is the importance of having an office where people can come in and bounce ideas off each other, but the main purpose of being here is so people don't have to choose between a career or a lifestyle. We want them to have both."
Hull City Council provided support for the project and Alex and Chris Thomson, partners in Jenneson-Thompson, are now exploring further opportunities.
Ellis added: "There are five or six pubs within a stone's throw, local independent boutiques and retailers, the sort of things that help us attract talent and retain it.
"There are also five or six digital agencies in the immediate area and many more around the city, which is great because we will be getting the DigiHull partnership events up and running again."
:::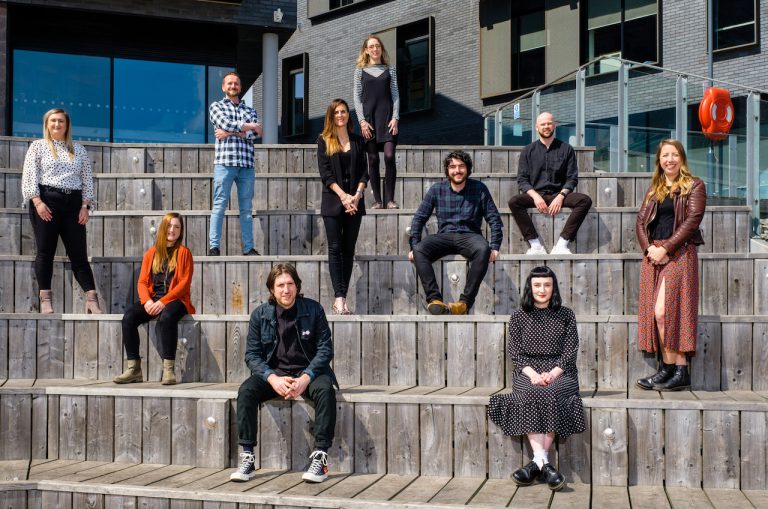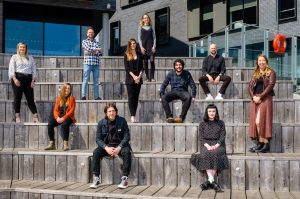 Creative communications agency, Pace Communications, is celebrating several new account wins and the expansion of its team.
Anita Pace, managing director of the Hull-based agency, said: "We ended last year having won some key new clients and that momentum has continued into 2021. As well as new clients, we've also recently welcomed a number of new members to the Pace team.
"If 2020 taught us anything, it's that engaging, authentic storytelling and stand apart marketing and design is more important than ever.
"To stay relevant, brands have had to quickly identify consumer shifts and reimagine their business overnight.
"The need for effective marketing at this time has been heightened and we're extremely proud to have been able to continue supporting our clients through such a turbulent period.
"We've even taken our services stateside recently, launching one of our longstanding clients in the US, which is a pivotal moment and exciting for us all.
"I am well aware that our continued success relies on the quality of the people we employ.
"Amongst our new recruits there is a depth of experience across a myriad of sectors including food and drink, the arts, sport, property and legal.
"It's great to welcome them to the team and the recruitment is continuing as we're currently in the process of expanding the team further."