Fintech start-up raises £1.2m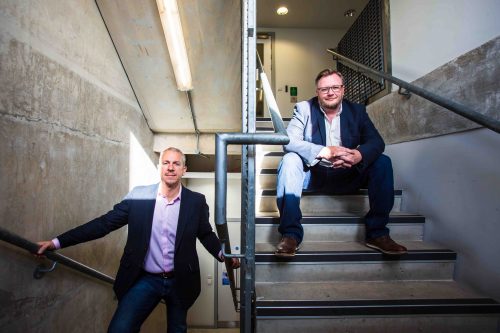 ilumoni, the start-up app that aims to help people to borrow well, has raised £1.2m in an over-subscribed seed funding round after successfully launching in Beta earlier this year.
The purpose-led, AI-driven fintech had previously raised £455,000 in pre-seed funding, which saw the initial build of the app, which has since gone on to receive full FCA authorisation in January and has already attracted its first beta users.
The free to use app which is based in Barnsley aims to help people understand and manage their borrowing better, by delivering rich, personal insights into how users borrow and repay, with full visibility of what they owe, including how long it will take to repay and how much their borrowing will cost in interest. The app combines the insights with prompts and future scenarios that users can interact with to find repayment amounts or alternative products that cost less in interest, help pay balances sooner, or free up cash.
The latest round of investment was over-subscribed, despite two increases, and has attracted an additional 20 plus angel investors to the business. The new funding will take the product to market and beyond, with general App and Play Store releases planned for later in the year.
ilumoni CEO, Gary Wigglesworth, said: "We're thrilled to have such a ringing endorsement of ilumoni with an over-subscribed funding round. There is a huge opportunity to help people to borrow well and it's more important now than ever."
According to the FCA, over half of all UK adults pay interest on their borrowing, rising to almost 2/3 of working age adults, and recent statistics from StepChange show that 42% of people have experienced a negative change in circumstances since the pandemic.
Wigglesworth added: "Many borrowers need to manage their debt better, yet there is very little help available until they're faced with formal debt management, such as IVAs. As with anything, prevention is better than cure, and we believe in better borrowing for everyone. ilumoni provides a tool that not only demystifies borrowing but provides practical ways to relieve the stress of debt and reduce how much it costs. We can't wait to show people how, very often, small changes can make a big difference, and encourage them to borrow well."
FCA research has also revealed that 30.6m of adults are either overwhelmed by or overconfident in their financial numeracy, with 45% of 18-24 year olds rate their financial knowledge as low.
"Let's face it, for most of us, calculating the cost of your borrowing and making sure you pay back optimally on the best deals is neither easy nor a fun way to spend your time. And we now expect young adults to emerge from school with financial literacy skills, yet they have no frame of reference" Wigglesworth explained, "We want to change that and give people the tools to help them manage their borrowing, so that they can spend time on the things they want to do, knowing their borrowing is under control."
In addition to the funding, ilumoni has appointed two non-executive directors to its board, new investor James Eden and existing investor Simon Moran.
Eden said: "While there are many emerging tools that champion consumers' financial degrees of freedom, there aren't any that provide an independent view of borrowing and debt, despite the impact it can have on people's financial and mental wellbeing. The purpose behind ilumoni, level of innovation and credentials of the team were more than enough to convince me this was an investment worth making. So much so that I am delighted also to be joining the board."