£1.1m investment made in hybrid workspace
IT services and solutions company the pure technology group (PTG) intends to expand its office space as part of a £1.1m investment in a new contemporary workplace.
The project named 'One Roof' will provide PTG's landmark new head office in Calverley, Leeds – bringing together teams and functions from both Reseller and MSP parts of the organisation.
This state-of-the-art hub at Holly Park Mills will accommodate PTG's future growth aspirations with capacity for over 250 employees.
It will provide many new facilities, including an on-site gym, theatre, multiple and varied social spaces, technical workshops, collaboration zones, work cafés and customer event spaces.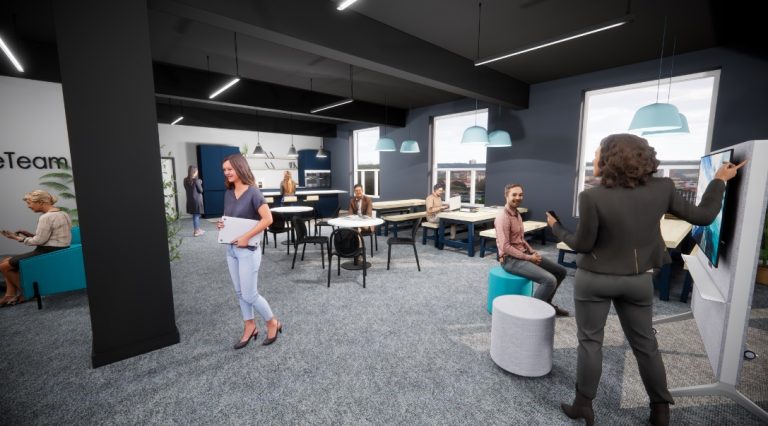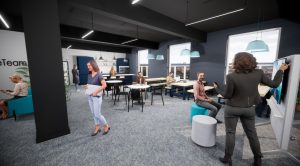 Set for launch in July 2021 – the site is currently undergoing an extensive design, build and fit-out programme, spanning 12 weeks undertaken by office design and logistics partner Dale Office Interiors.
Stephen O'Brien, PTG CEO, said: "Our people are what really make our wonderful organisation. A successful organisation doesn't happen without great people, but today's talent is looking for more than wages and perks.
"Flexible working, both in terms of location and time spent in the office, is increasingly varied for good reason.
"Providing employees with a flexible approach to their work-life balance helps them to work more effectively and gives better results for our organisation."
This project follows recent news of PTG's acquisition by Fulcrum BV – the European division of a global technology company focused on a pan-European strategy to deliver long-term growth in the IT sector.