Inspire talent of the future to power the new economy
Yorkshire can lead the UK in future energy techniques and help focus on cleaner energy generation.
A panel of experts in the sustainability conference In the Circle Yorkshire discussed the region's role going forward.
Hosted by Henri Murison, Northern Powerhouse Partnership director, the discussion was led by Andrew Storer, Nuclear AMRC chief executive, Dr Annette Bramley, N8 Research Group director, and Andy Koss, chief executive UK & Middle East at Semb Corp Industries.
Dr Bramley highlighted the Net Zero North initiative which is focusing on using the green economy to drive economic growth in levelling up in Northern England.
She said the programme is seeking a £300m investment from government for upskilling, which can also increase the productivity of the region.
"Skills is a significant part of this programme," she said.
"We have an idea of a 'skills escalator' for skills levels from three to eight."
The object is to drive the take-up of hydrogen-based energy, which, in turn can help create tens of thousands of jobs.
Mr Storer explained the task in hand, saying there are currently 15 nuclear stations in the UK, providing about 20% of energy needs.
By 2050 all but one will be shut down. He said: "We need to generate eight gigawatts of nuclear. We believe 40 gigawatts by 2050 is a minimum for new nuclear. There's a huge amount of infrastructure required."
This will present major opportunities. He said: "We have to get companies ready to receive the scale of these contracts. There's huge potential and we have to start to form a readiness programme."
Mr Koss touched on carbon capture and storage technology: "We have been on a journey with carbon capture and storage and it has a role to play in net zero."
He said Yorkshire and the North is key to energy provision: "For the whole of the UK the North is a major exporter of power."
He said by creating carbon capture clusters will produce cost savings, with plans for two clusters to be up and running in the 2020s and two more by 2030.
"The ambition is there. The Government is looking at power projects and industrial decarbonisation. It is one of the trickiest challenges to overcome."
But he said Teesside is already the biggest generator of hydrogen in the UK, and it sits right at the heart of the low carbon economy.
Mr Storer said the link with nuclear and hydrogen is clear: "That's how we have made a better case to government for new nuclear. Co-generation is what we are now working on."
Using techniques to cool down nuclear reactors can enable the capture of enough heat to power a small town.
Dr Bramley said nuclear and hydrogen power are inextricably interlinked.
"Solving hydrogen storage at scale is key. You can share development costs and have shorter supply chains with clusters. There are allso opportunities for risk sharing. That's where the partnership of businesses, universities and government are essential," she said.
Mr Koss said there are also links between traditional industries and new technologies for the region.
"Historically there's always been a feeling of a trade off between manufacturing and the green economy.
"Government recognises we want to retain manufacturing and need to do it in a green way."
He said government has a significant role to play by providing certainty: "That's what is really going to drive the changes, but they need to get their cheque book out, right the way back to R&D and first of their kind projects."
He added: "The UK is saying 'we're open for business' now the dreaded 'B' word is out of the way, and that can stimulate the growth that we're talking about."
And Mr Storer emphasised the need to inspire the talent of the future to achieve these aims: "We're not doing enough to inspire young engineers and manufacturers and we need to do more than just sprinkle a few females into a team.
"It is the people that are important. Skills is the thing for me for the future, and young people."
—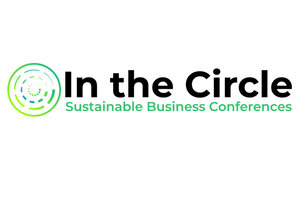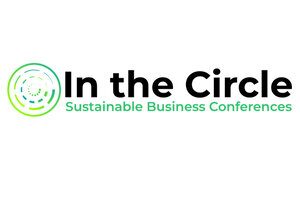 In the Circle is a free one day sustainability conference that brings together business leaders, policy makers and academics to set out how a sustainable approach can improve your business.
The event is in partnership with musicMagpie, Squire Patton Boggs and TheBusinessDesk.com, and is being sponsored by the Northern Powerhouse Investment Fund, EV3 Power, Harworth Group, Mott Macdonald, Orderly, Whitecap, and Curveblock.