Using Innovation to Drive Sustainability in Manufacturing
Members of an In the Circle Yorkshire panel explored how discontinuous innovation will deliver radical changes to deliver sustainability against a backdrop of globalisation, productivity, new technologies and automation.
The session was chaired by Karen French, partner at Squire Patton Boggs,
On the panel were Sue Cooke, chief executive of 3M Buckley Innovation Centre, Professor Krsto Pandza, Professor of strategy and innovation at Leeds University Business School, Stephen Shaw, global engineering director at AESSEAL Group and Jon Khoo, head of sustainability at EAAA – Interface.
Cooke explained how the 3M Buckley Innovation Centre can support SMEs which want to innovate effectively but are discouraged by the upfront costs involved.
She said the centre has an expert team on hand to help SMEs apply the latest technologies which are eliminating waste in the manufacturing process.
She outlined how traditional "subtractive" methods are being supplanted by 3D printing, which can create major savings for companies by reducing the amount of material which goes into making products.
Khoo said the sustainability journey at his flooring business dates all the way back to 1994, when it first realised just how much carbon emissions were involved in the manufacturing and disposal of its carpet tile products.
"We're been on a 27-year mission to cut carbon emissions from our products," he added.
"We've been able to do that by around 75% for our carpet tiles. And having done so we were able to make all our products carbon neutral by 2018 by offsetting the remainder.
"We are now looking to empower our customers to help them make smart carbon decisions."
Shaw said AESSEAL, which designs and makes mechanical seals and support systems, offers technology capable of improving other companies' energy inefficient and unnecessarily costly equipment.
"We have the opportunity to go to customers with this technology they can invest in to make their equipment more efficient," he said.
"The difficulty we face is that the people at these companies who operate their machinery are not the people making the decisions. Some companies are much better than others but there is often a disconnect."
Pandza noted that many businesses now regard sustainability as a potential area for growth and a means of securing a competitive advantage, rather than something they are being forced to comply with.
But he said such businesses will still have to make important decisions on what resources they need to devote to sustainability, and whether they must branch into new markets and different customers.
—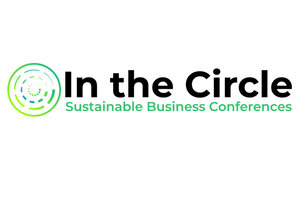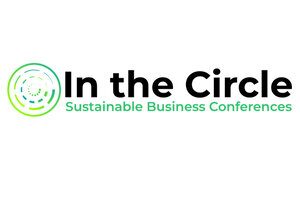 In the Circle is a free one day sustainability conference that brings together business leaders, policy makers and academics to set out how a sustainable approach can improve your business.
The event is in partnership with musicMagpie, Squire Patton Boggs and TheBusinessDesk.com, and is being sponsored by the Northern Powerhouse Investment Fund, EV3 Power, Harworth Group, Mott Macdonald, Orderly, Whitecap, and Curveblock.